LICE, FUR, Wu-Lu, Laurel and more are heading to The Old Blue Last for DIY's Hello 2019!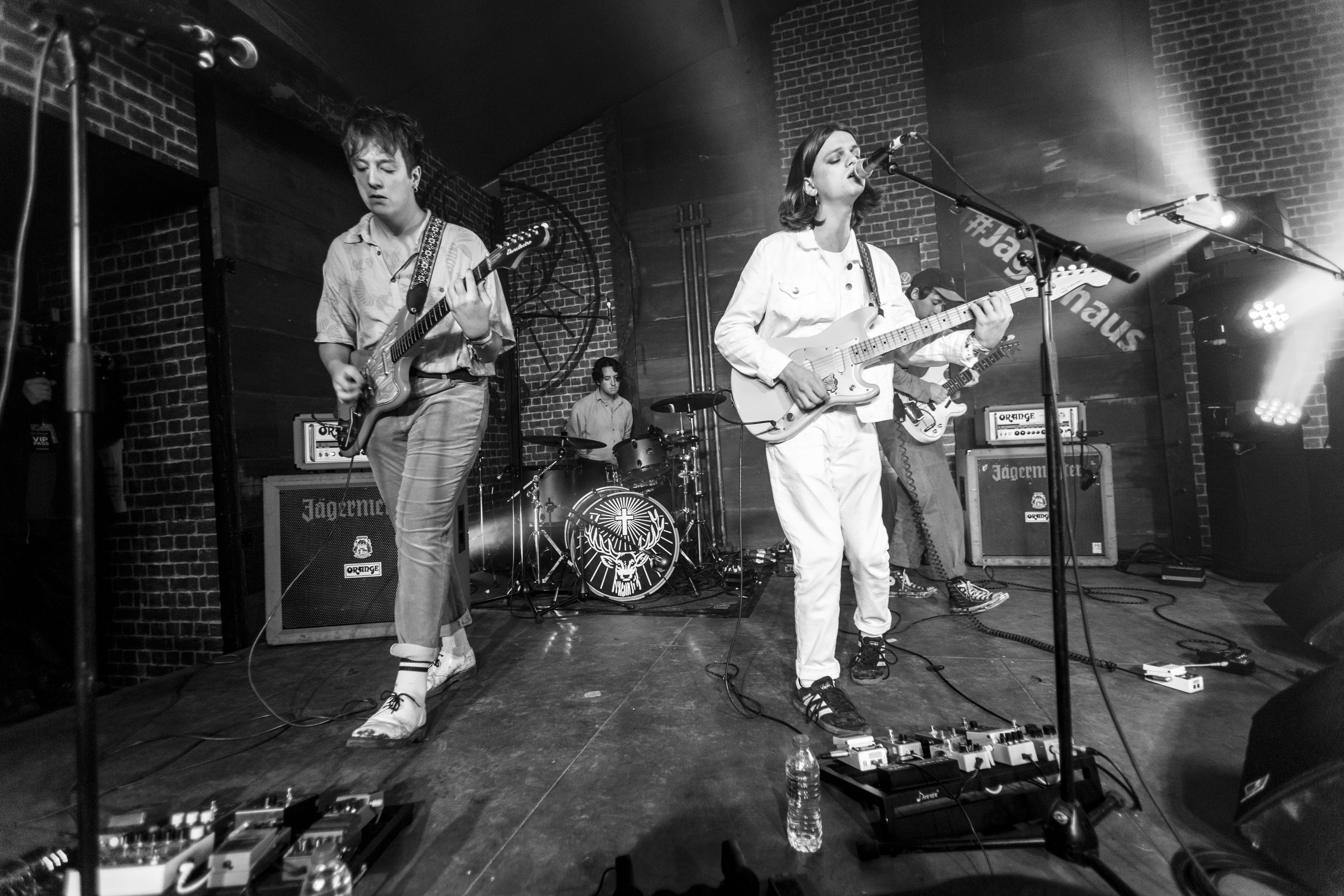 Our annual bumper new band showcase returns in January.
Yes yes, we know Santa hasn't even popped his cheery little head down the chimney yet, but let's talk about January.
'But why, you un-festive heathens?!' We hear you cry! Well, because our annual new band showcase series - this year entitled Hello 2019 - is coming back to blast the cobwebs off your turkey-addled brains and it's a doozy.
Heading to East London's legendary Old Blue Last for four consecutive Tuesdays in January (starting on the 8th), the shows are all totally free, but trust us - you'll wanna get down early to get in.
Heading up the bill on night one (8th January) are brilliantly grotty Bristol punks LICE. They'll be joined by new Dirty Hit-signed rap troupe 404, wired, genre-bending new stars Squid and recent Whenyoung tour buddies Haze.
On 15th January, the dreamy sounds of Londoner Wu-Lu (he's the bro of Ben from Childhood, dontchaknow) will be taking the top spot, with support from experimental duo audiobooks, leftfield rock'n'roll lot Black Country New Road and wired art-rockers Sistertalk.
22nd January's outing will see nostalgic Brighton indie quartet FUR step up to headline, with intricate, alt-J-esque Leeds lot Caro, Ugly - the first signing to Sports Team's new label Holm Front - and post punkers Talk Show in tow. And then we'll be rounding things off on 29th January for a final hurrah with noir-pop singer Laurel, plus support from the dark electronics of Art School Girlfriend, jazz-flecked newcomer Lucy Lu and rising Londoner Ellie Bleach.
Phew!
So yeah, consider this your one month warning to book those Wednesday mornings off. 2019's already looking pretty dreamy from here.
JAN
08 - Lice/ 404/ Squid/ Haze
15 - Wu-Lu/ Audiobooks/ Black Country New Road/ Sistertalk
22 - Fur/ Caro/ Ugly/ Talk Show
29 - Laurel/ Art School Girlfriend/ Lucy Lu/ Ellie Bleach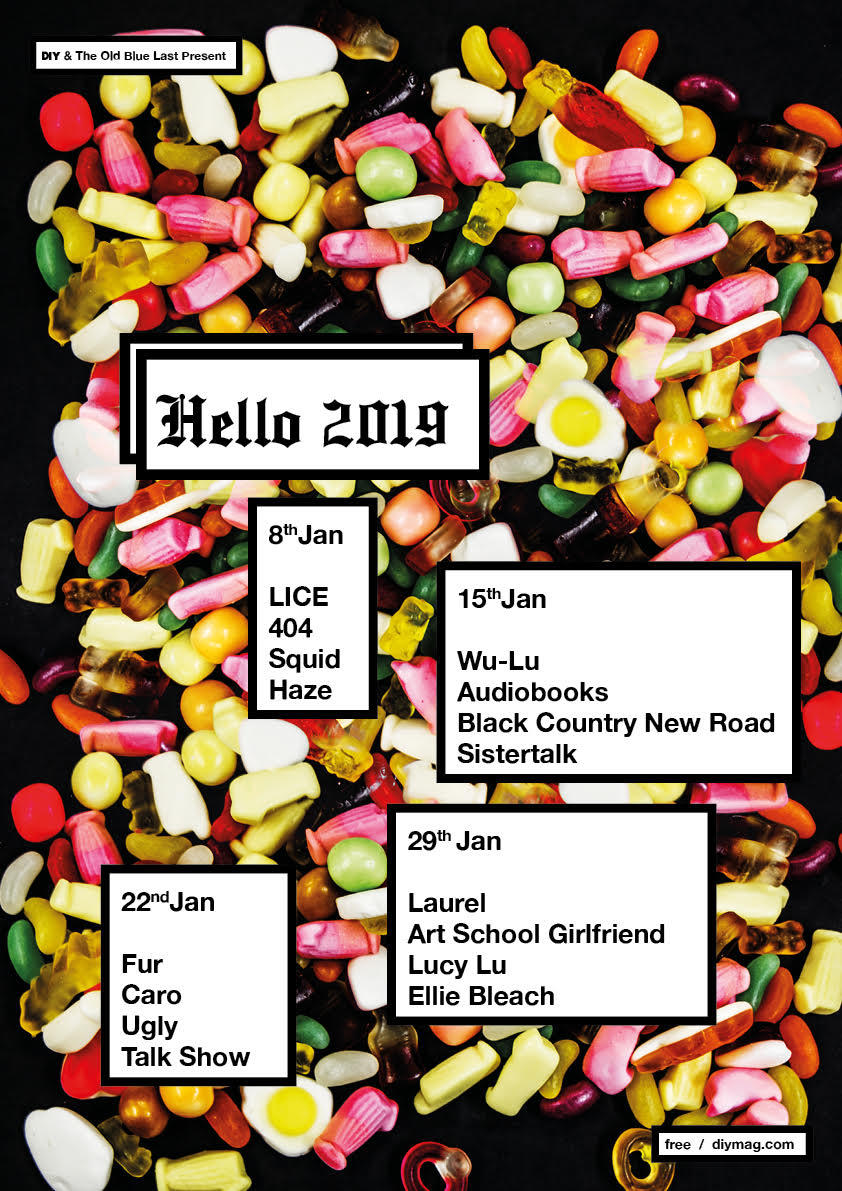 WE'VE GOT A FAVOUR TO ASK
We're often asked about you, our readers. So we'd really appreciate it if you'd offer up a bit of information about you, and your music-loving habits by filling in our 2019 readers' survey.
Click here to reach the 2019 DIY readers' survey.
(Don't worry, none of what we're asking for is personally identifiable - and no questions are compulsory.)