Interview
Orlando Weeks on The Gritterman, new material and his Christmas egg sandwich tradition
The singer is taking his seasonal tale back out on the road for three shows this week.
Last year, former Maccabees frontman Orlando Weeks re-emerged with The Gritterman – an illustrated book with accompanying, tear-jerking soundtrack that told the tale of an elderly road gritter in the last day of his job, set as the year also comes to a close. There was a one-off show at London's Union Chapel, too – a ridiculously heartwarming thing full of fairy lights and festive cheer.
Now, the singer is taking the show on the road again for three dates this week in London and Manchester so it seemed only logical that we take him around the Southbank's Christmas market for a wintery chat and a cuppa. Caution: contains spoilers from a film that was released literally half a century ago so y'know, you're probably fine to read on…
What appealed to you about writing something seasonal and slightly festive?
I realised that if you're not that good at piano but that's what you're using to write with, one of the things that still sounds good is twinkly stuff. So that pushes you in a certain direction…
But as well, I like the thing of him being in the winter of his life and it being set in the winter. There's also something uniquely pressured at this time of year. It's meant to be the loneliest time of the year, the least amount of daylight… All of that played into the idea of this being a good moment.

Did you want to do something different to the traditional jolly Christmas story?
Yeah, [because] it's fraught. You feel the most pressured to have a reaction and to feel a certain way and to involve yourself; the social obligation and Christmas jumper wearing-ness, where if everyone does it and you're the only one that doesn't then you're [intrinsically] saying something, when maybe you're not - you just don't wanna do that. It's tense. And there's a real day; summer doesn't have 'the day', autumn doesn't have 'the day', but winter has the day that's marked in the calendar that's the climax of expectation and emotional investment.
The Marmalade Trust are a charity that tries to help people who are feeling lonely at Christmas and they're going to come and collect at the shows. I think it's really relevant and whilst the book looks a bit about what it's like to be lonely versus being alone and how they're not necessarily the same thing, there are people who are conscious of that [and who can help].
The Gritterman's been earmarked as this generation's The Snowman…
[The Snowman] is as much a part of my cultural make-up as The Beatles. I remember it being on a tape we had in the family car, it might even have been 'Aled Jones Does…' There were very few things we'd watch as a family: the final of Wimbledon, the World Cup, the Olympics and The Snowman were the big four. So it's ingrained.
What other Christmas classics did you grow up with?
We didn't settle down for the Queen's Speech, so Home Alone is probably the next one where everyone agrees it's worth watching. That's probably it though. I started my own tradition about eight years ago where I wake up and have an egg sandwich and watch The Great Escape on Christmas morning – different chunks of it. The American Independence bit where Steve McQueen makes moonshine in the camp and does this pissed-up march around, or the bit with the American flying boy and the slowly blinding forger who's lost his sight spending every waking moment faking these identity cards.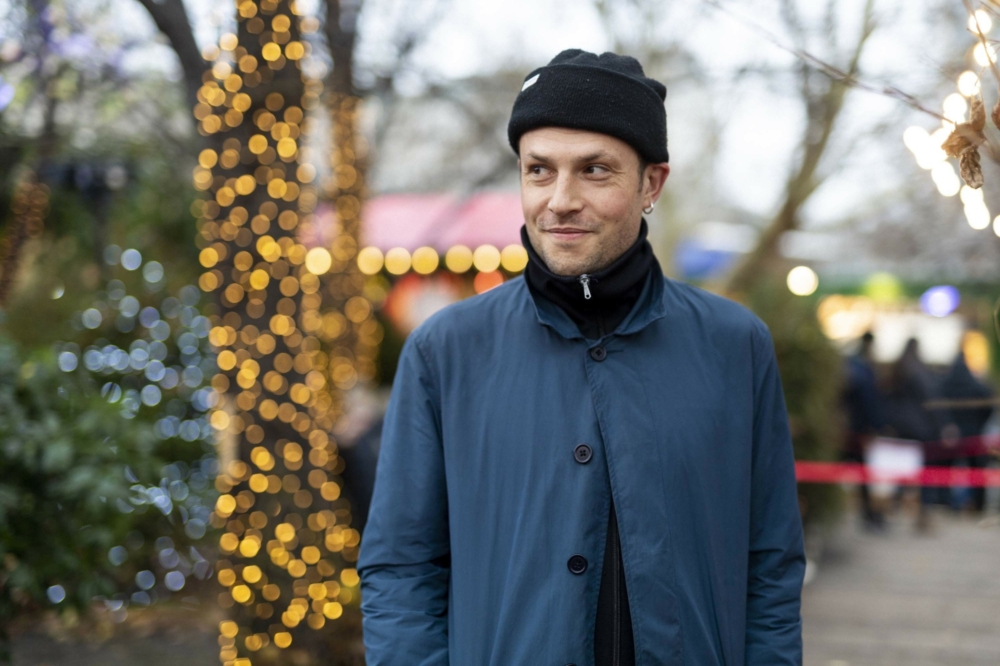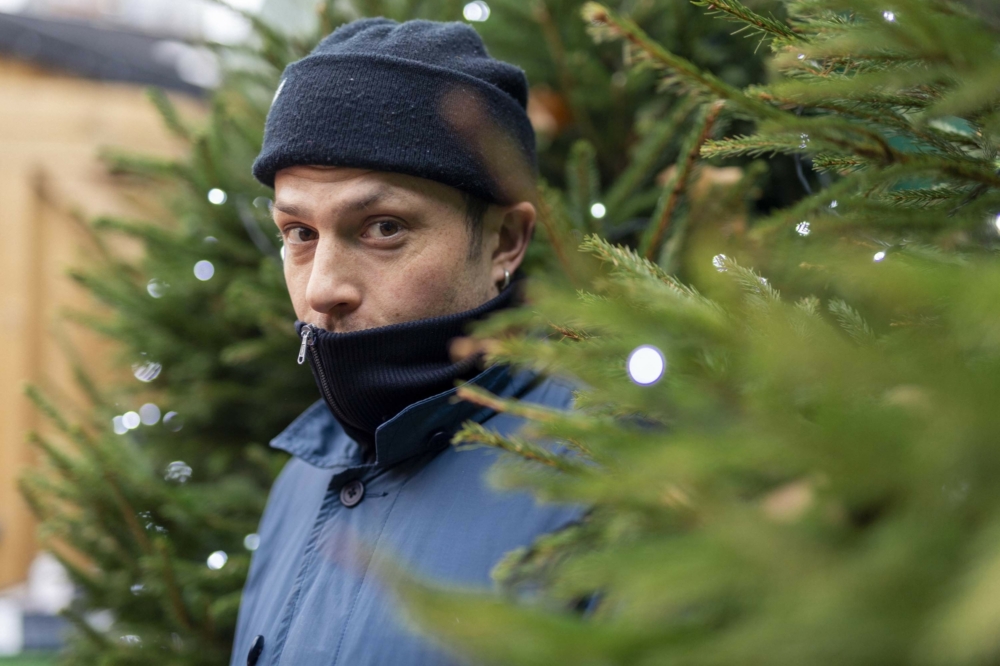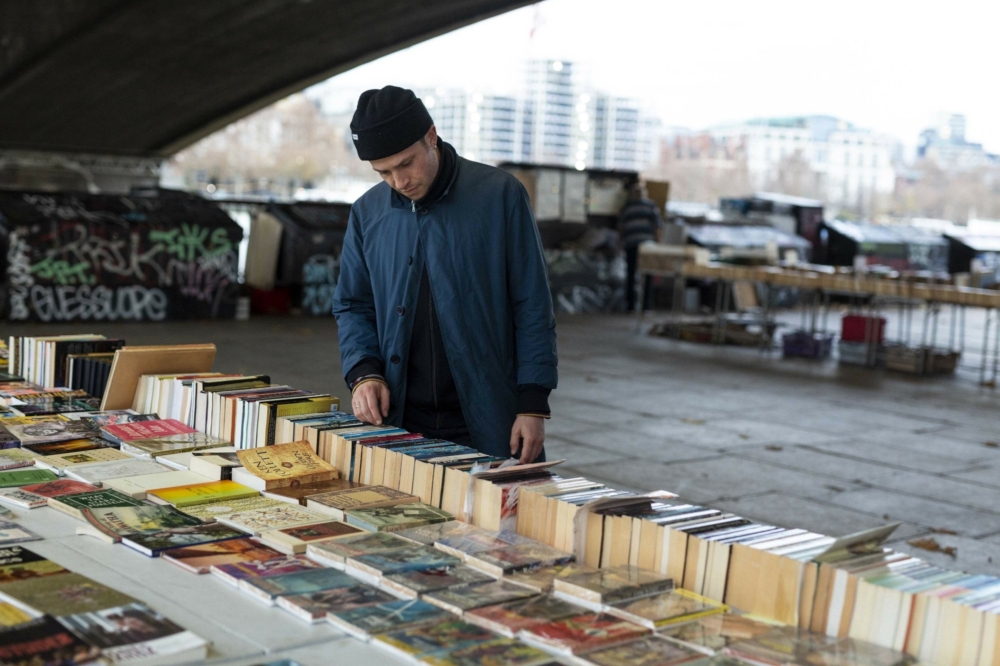 "The Snowman is as much a part of my cultural make-up as The Beatles."
Have you changed anything for the live show from last year?
We're gonna do some tweaks but I felt that last year was pretty much right. I don't think the audience participation thing worked though [the crowd were given song sheets to join in with a carol], so that's out.
Are you not a big Christmas caroller…?
I don't think so… I like the amazing sound that lots of people singing can make. I walked into St Paul's once and there was a massive choral rehearsal going on and suddenly I understood how people could know there was a God. It just sounded so other and beyond and perfect and the way that it moved through that space and the way the walls made it ping around – I had awe.
What atmosphere are you trying to create with the shows?
Before the gig I just wanted people to not be bored. It's a different thing, especially because I expected that a lot of people that came would have known me from The Maccabees and therefore would be used to a tried and tested gig format of song, varying degree of applause, song and repeat. So I wanted to make sure it hadn't been boring and that we'd sustained the atmosphere [throughout].
Have you got plans for a sequel?
I'm doing another book, but not a Gritterman sequel. I think it'll be quite different stylistically and [with regards to] where I imagine it sitting in a bookshop. Far more graphic, less character-driven, more visual, maybe a bigger format. No musical element, just a straight book. But then I'm doing a record - just a straight, standalone record too. It's getting there!
Can you tell us anything about it yet?
It's not quite as weird for me as [2012 audio-visual project] Young Colossus was, there's more to hold onto in it, but I'll be able to tell you better at the end of January. I'm doing a big chunk in January. And I don't know how much [I'll play it] live, but I always want to do at least one gig because it's a nice way to celebrate the work and hear it outside of the computer.
But this is kind of you going back to music…?
Well, it's not a concept record, it's just a record… It's exciting and I'm enjoying doing it.

Orlando plays London's Union Chapel tonight and tomorrow (10th and 11th December), and Manchester's Albert Hall (12th December).
Find out more about The Marmalade Trust here.


Get your copy of the latest issue