Jäger Curtain Call
Watch YOWL perform a riotous 'John The Collector' at The Lexington as part of Jäger Curtain Call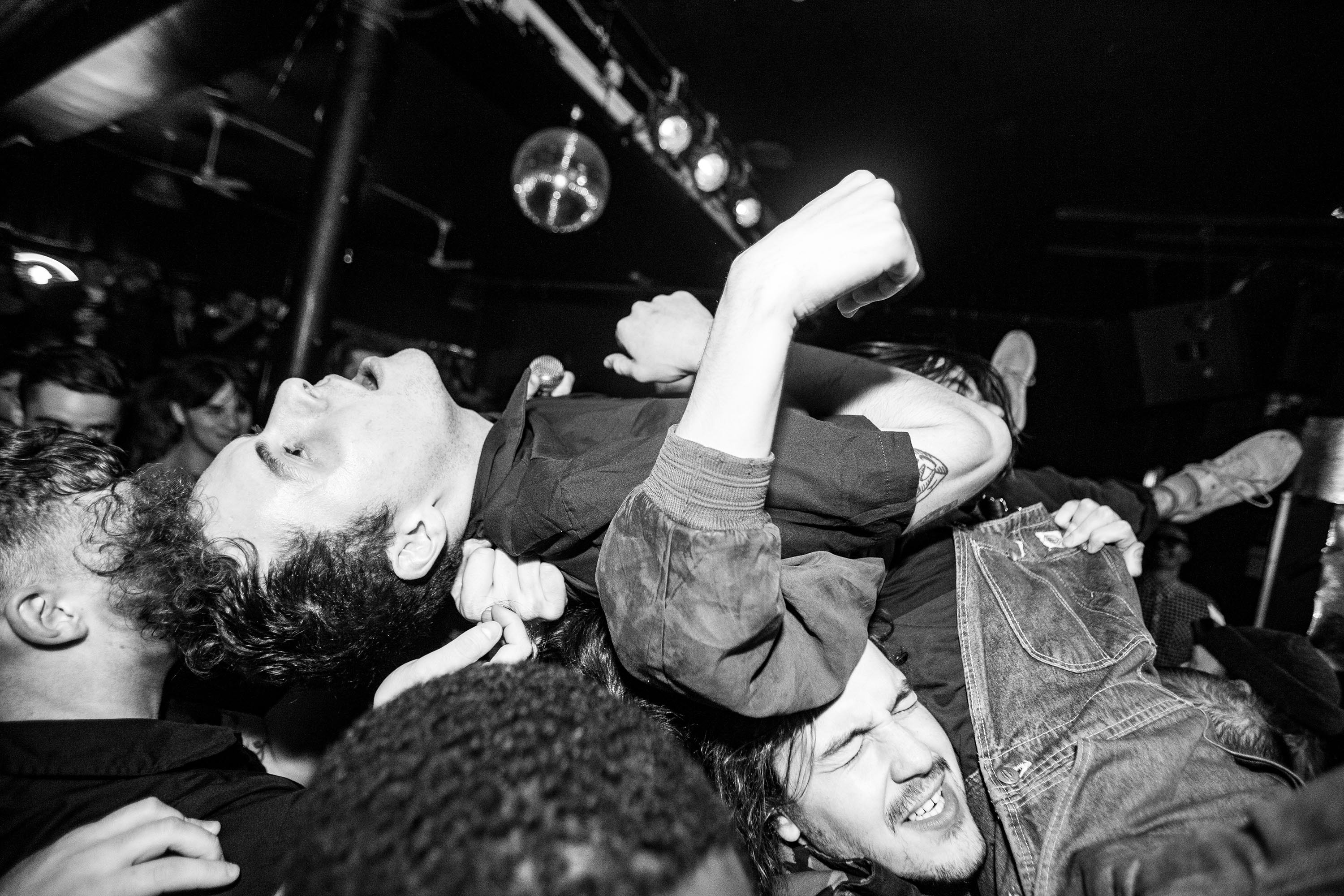 The band whipped up a crowd-surfing storm at the sold-out show last month.
As another year comes to an end, so does another superlative Jäger Curtain Call series - our annual team-up with Jägermeister, bringing you new tracks and live shows from some of our favourite new bands.
Following a big 'ol night at Manchester's Night and Day Cafe with LIFE, South Londoners YOWL took to Angel venue The Lexington for a huge, sold-out homecoming show including a celebratory run through of new track 'John The Collector' (complete with a lot of crowd-surfing) - released earlier in the week as part of JCC.
Of the track, singer Gabriel Byrde has said: "It's a loose delve into the male psyche. It's about a guy who tries to open up a little more and realises the only way he can do that is to murder his friends and stick their faces onto his walls so he has someone to talk to at all times."

Watch the band perform the track at The Lexington show below.