Interview
Class Of 2019: Fontaines DC
Dublin's voice is rising this year, with a host of bands giving the Irish capital a new reputation for breathtaking, important guitar music. Leading the pack are Fontaines DC.
Fontaines DC were relative unknowns when they exploded onto screens and airwaves in session for Seattle's lauded KEXP back in May, making their mark in under 25 minutes. "Dublin in the rain is mine," vocalist Grian Chatten bellowed over a furious but melodic wash of guitars on opening song 'Big', sounding like a downpour onto the city's River Liffey itself. Inside one line of one song - a track touted to be the opening song of the band's debut album - Grian announced himself as a vocalist and lyricist able to conjure biting, vivid imagery. "My childhood was small," he reflected over dissonant stabs of open guitar strings, "but I'm gonna be big." Whether referring to some kind of inner peace, or predicting a future for himself as a rock star, it wasn't hard to believe him.
It's six months later, and the band are striding into London's cavernous O2 to discuss the whirlwind that's been 2018, and the debut they have up their sleeves. As they walk in, Grian notices that their city's most famous musical sons are playing two nights at the arena, starting tomorrow. Later on in the night, drinking at a Soho hotel that Bono, The Edge and co happen to be staying in ahead of their run, the quintet's thick Dublin accents incite misguided delirium from a host of superfans waiting outside the lobby, convinced their half-cut heroes have just wandered past them. While all purely humorous coincidences, there's a lot else that's happened in the half year since that first KEXP session to suggest that Grian's statement in 'Big' might just come true.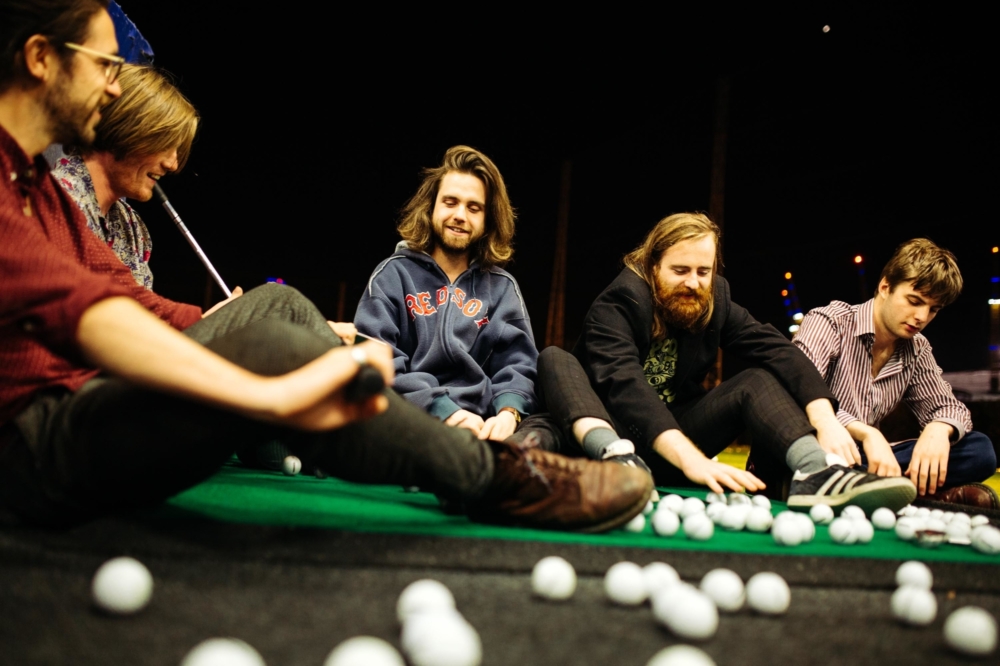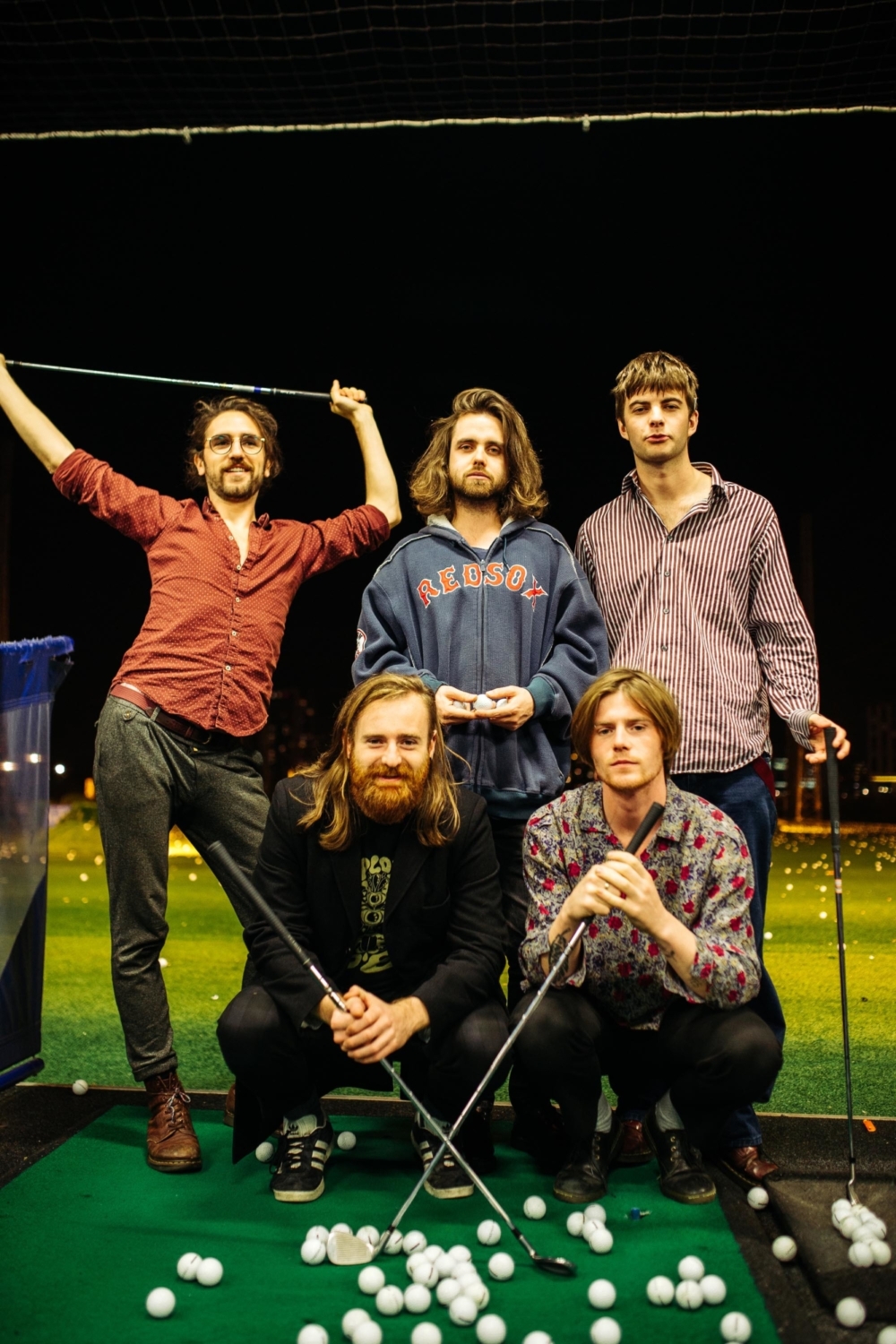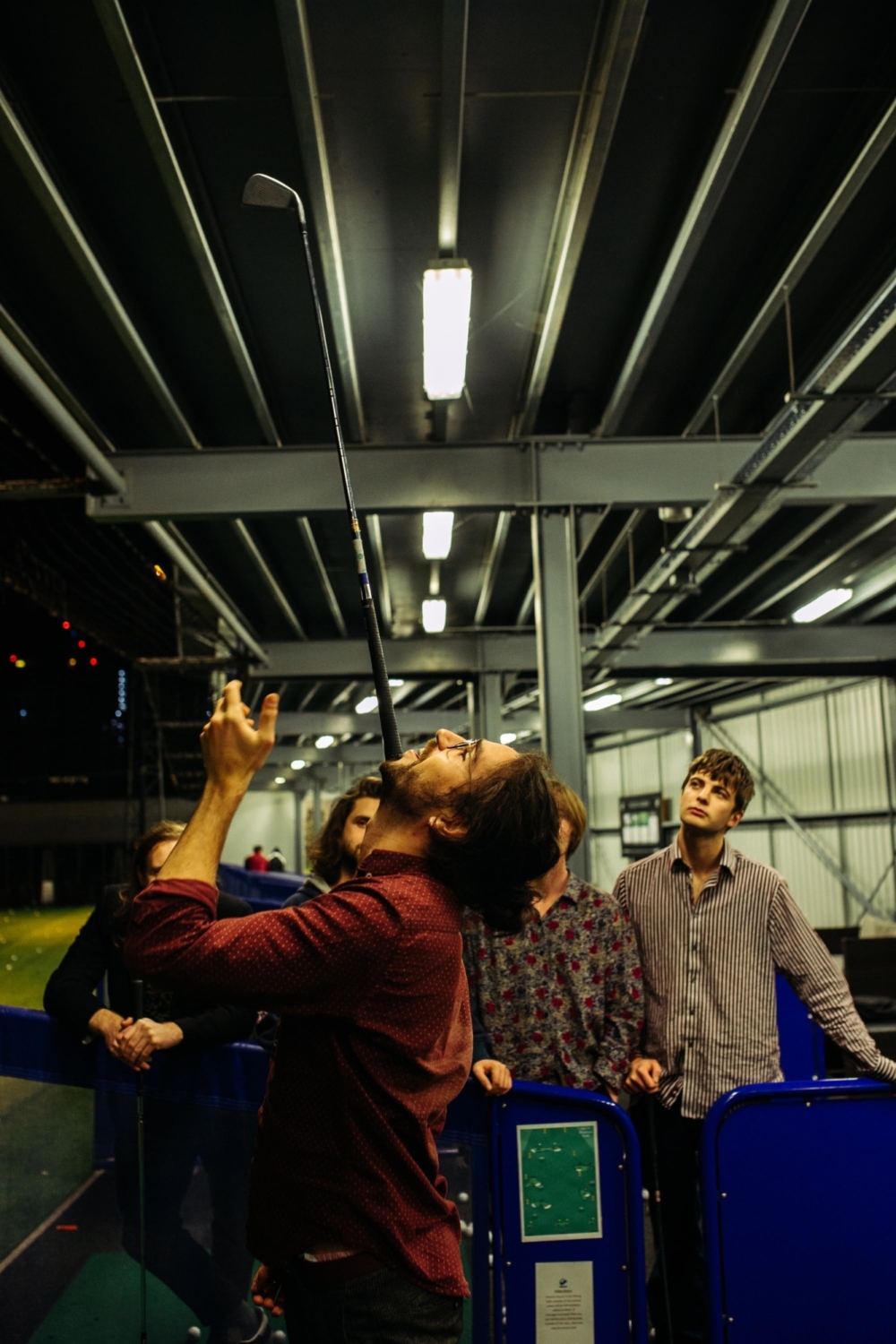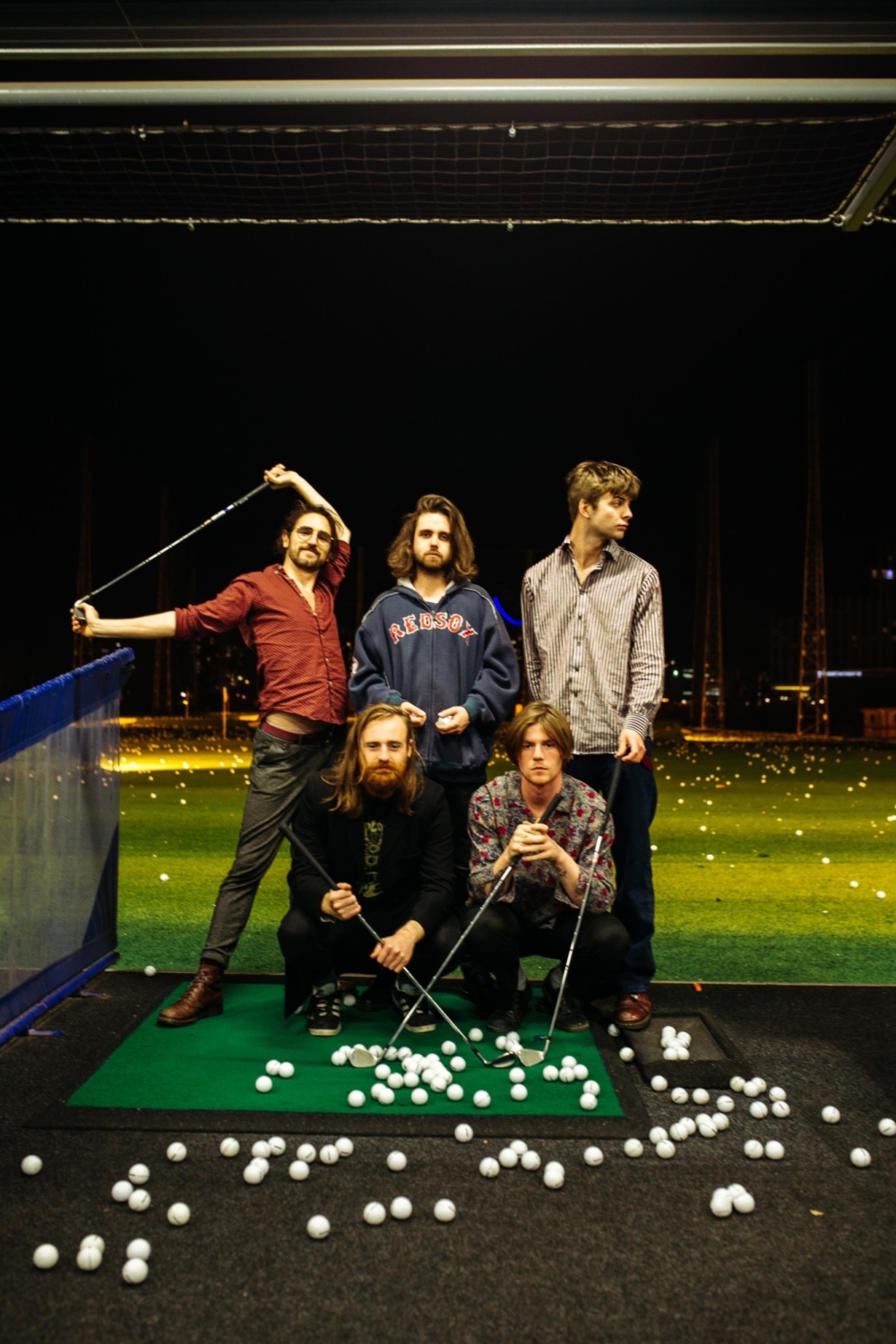 "The reason that we were all drawn to one another was because of our appreciation of poetry."
— Grian Chatten
Before meeting us to chat and get their swing on for our photoshoot, the band had spent the day at the world-famous Abbey Road Studios, mastering the album. Well, they got there eventually, after initially pitching up at Abbey Road DLR station in a desolate, industrial part of East London, the opposite side of the city from the hallowed walls of the Beatles' playground. "That shows you how far along we are as a band," guitarist Conor Curley remarks, half smirking, half grimacing.
Signing the album - recorded with Dan Carey at his Streatham studio - away just hours ago gives the band a chance to reflect on their first work, a full-length that looks set to cast their ambition in stone, a rock'n'roll album of brilliant scope, both literary and wonderfully to-the-point. "When we began this album, I think there were aspects of ourselves creatively that we were ignoring," Grian reflects. "I felt like I was, anyway. When we wrote the first tune, I was excited by the idea of singing in a Dublin accent, but I wasn't quite realising that fully. Now the entire album is consistently [sung in] that accent." One listen to new single 'Too Real' and it's clear what he means; while the band's early singles saw the singer expressing a certain twang, the new track is fronted by booming, unafraid vocals that leave no question as to where they came from, sounding all the more powerful for it. Almost acknowledging this in the track's chorus, he repeats: "Is it too real for ya?"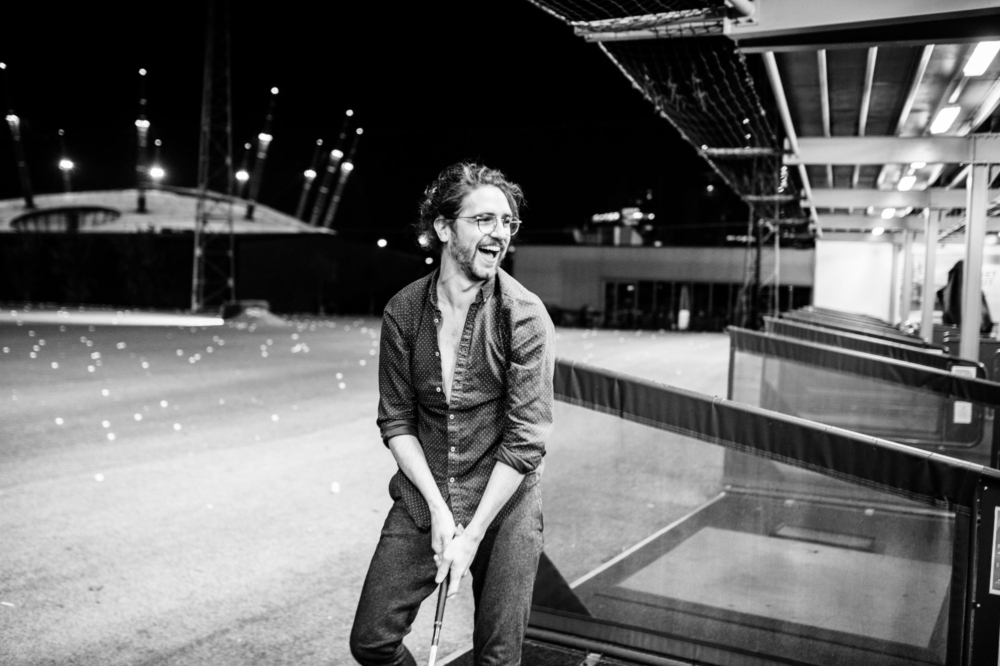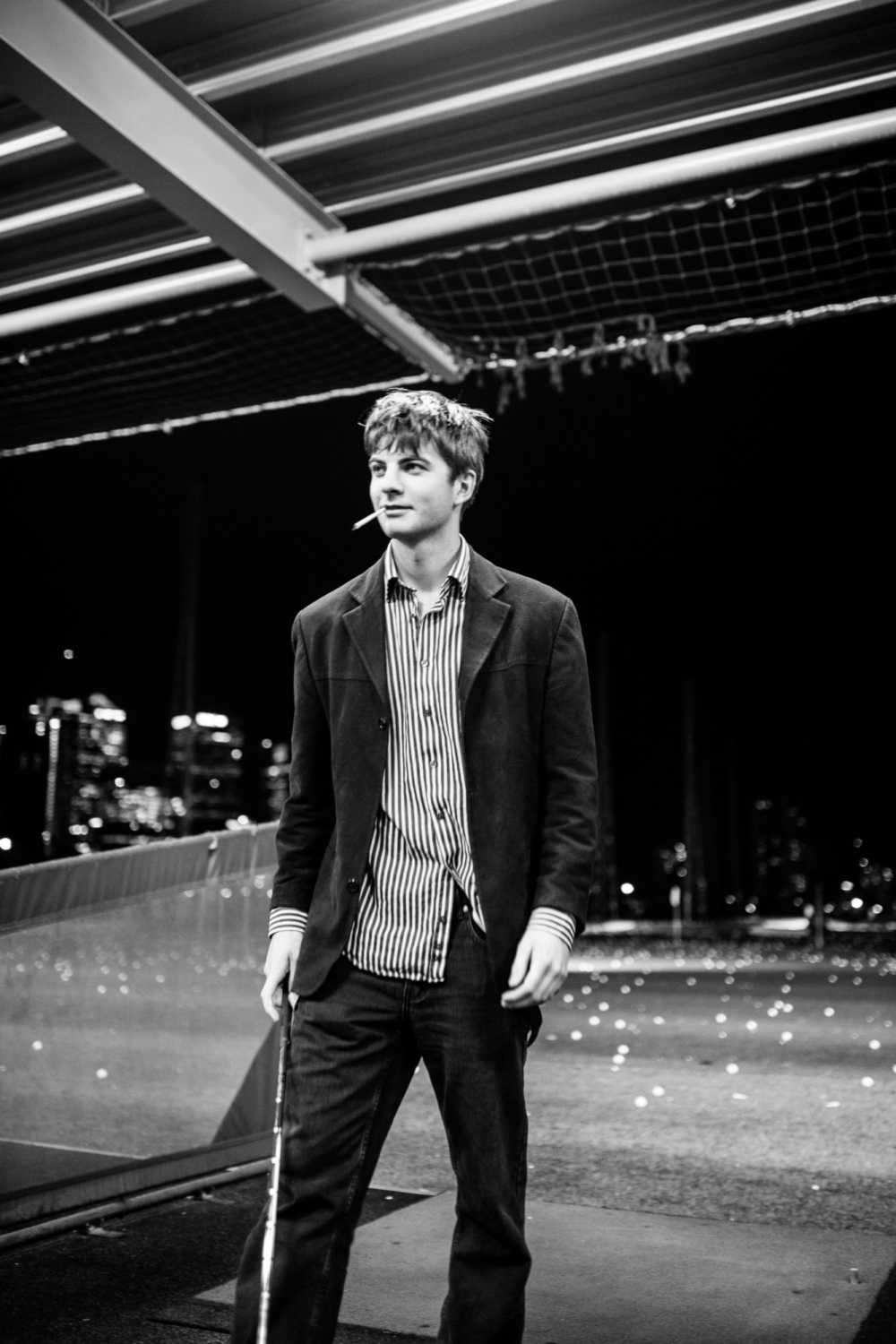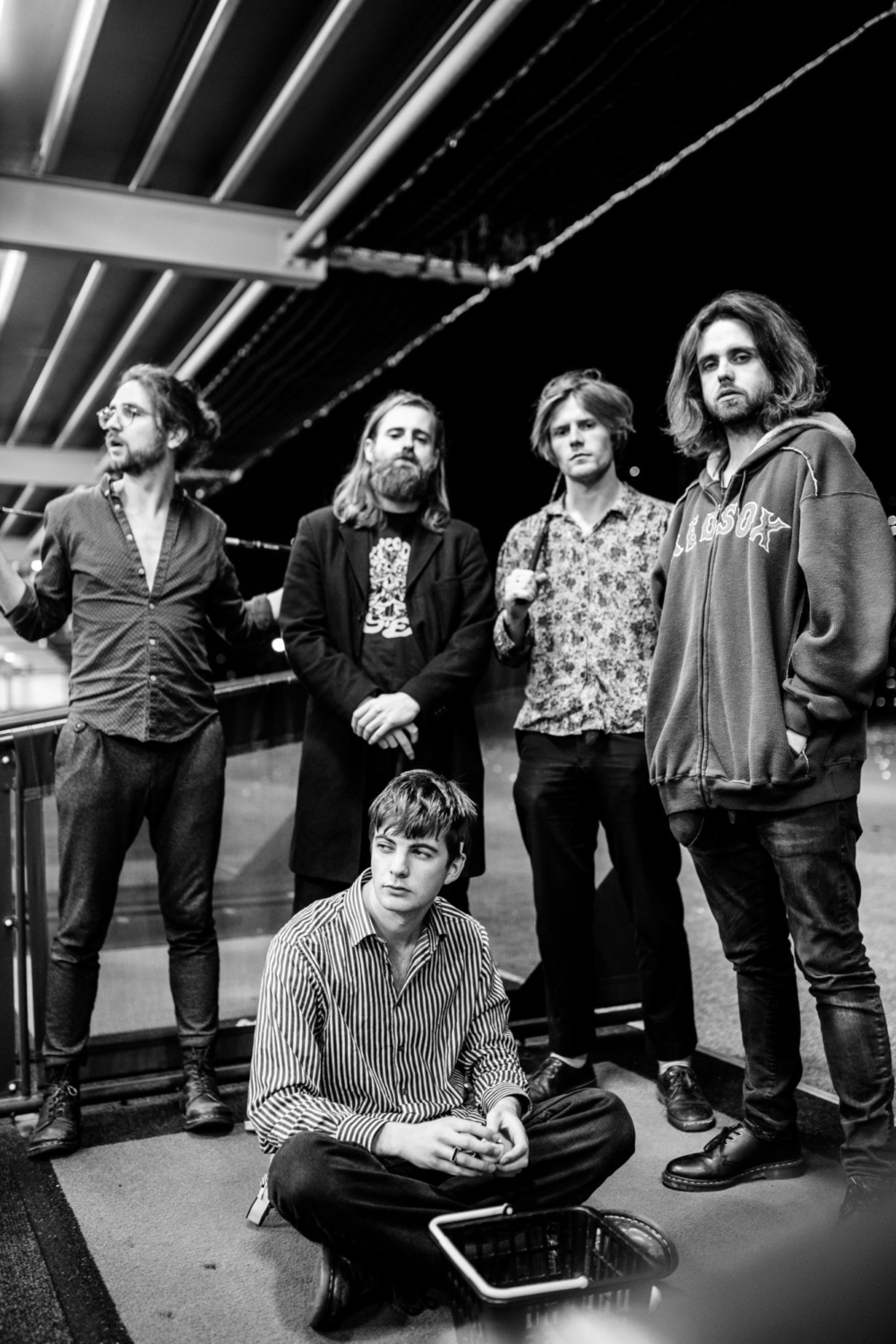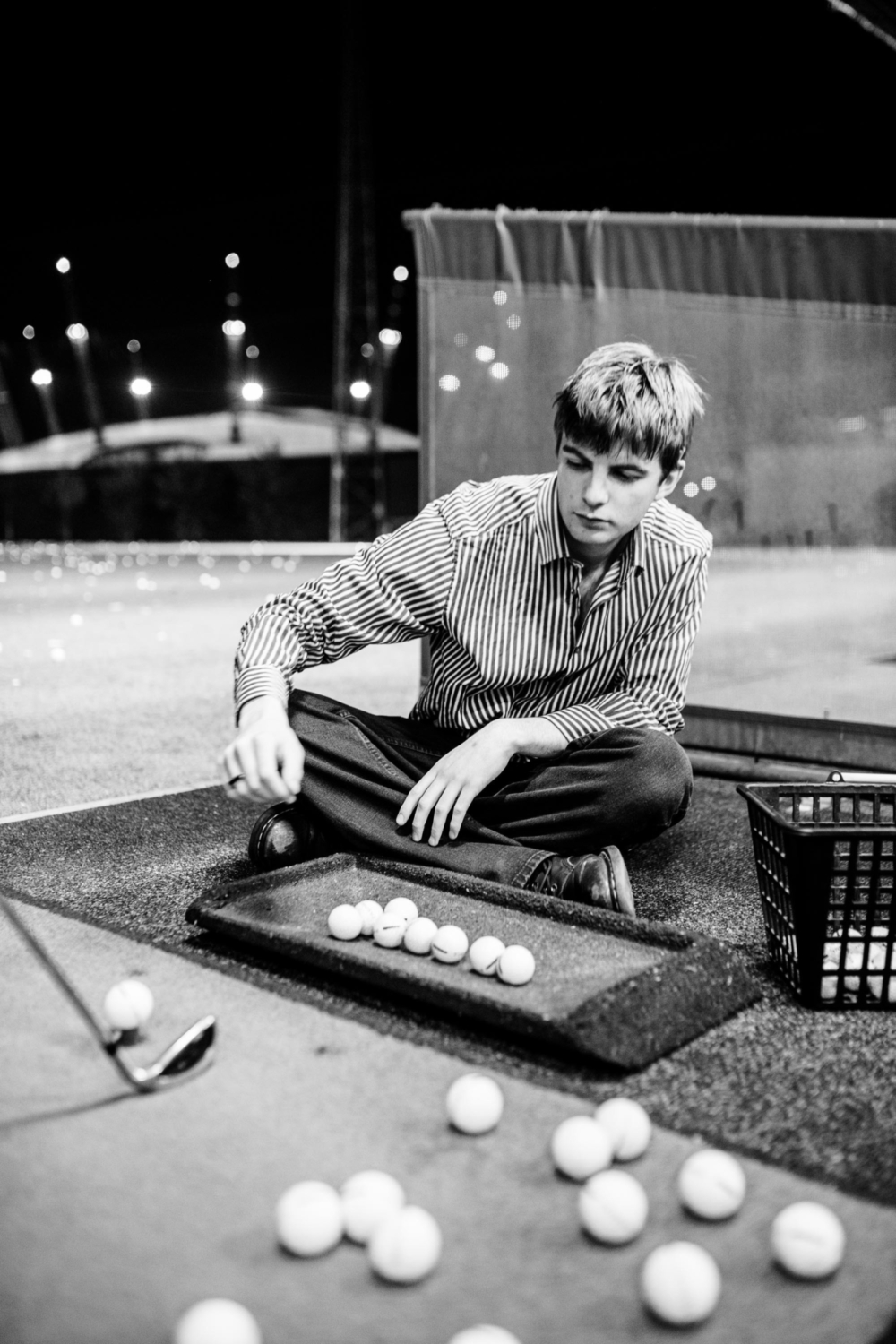 "I think there's a need for creating art in Dublin right now."
— Conor Deegan
Meeting and forming while all studying at the Irish capital's Liberties College, the five-piece - completed by guitarist Carlos O'Connell, bassist Conor Deegan and drummer Tom Coll - all bonded over their love of poetry, something that still ties the music of Fontaines DC together. A couple of years back, the band even released a poetry book called 'Vroom', a completely unedited stream of consciousness, backing human instinct and spontaneous feeling. It's a philosophy that also flows through their music, and is - Grian tells us - "the spirit of the album".
"The reason that we were all drawn to one another was because of our appreciation of poetry," the frontman affirms. "It's what I felt stood out about the rest of the lads. I didn't really know too much about poetry, I just liked the idea of being a whimsical, solitary figure who had loads of stuff on his mind but didn't want to talk to anyone about it. I thought that was a cool, glamorous thing to be when I was a kid. When I met these lads and realised there was an actual depth and understanding of life to be got out of poetry, it made me want to write music with them."
The music that's come out of this mutual appreciation is exhilarating. From 'Too Real' and 'Big' to the mission statement of 'Chequeless Reckless' - in which Grian directs scathing statements at sellouts, hypocrites and phonies in, as he calls it, "a series of statements in my pocket that made me feel a bit more secure about how I felt in the context of a group of people who were around me, drinking, smoking, taking drugs and talking rubbish" - to the blustery swing of 'Liberty Belle', it's musically diverse but tied together by this unwavering sense of defiance and strength.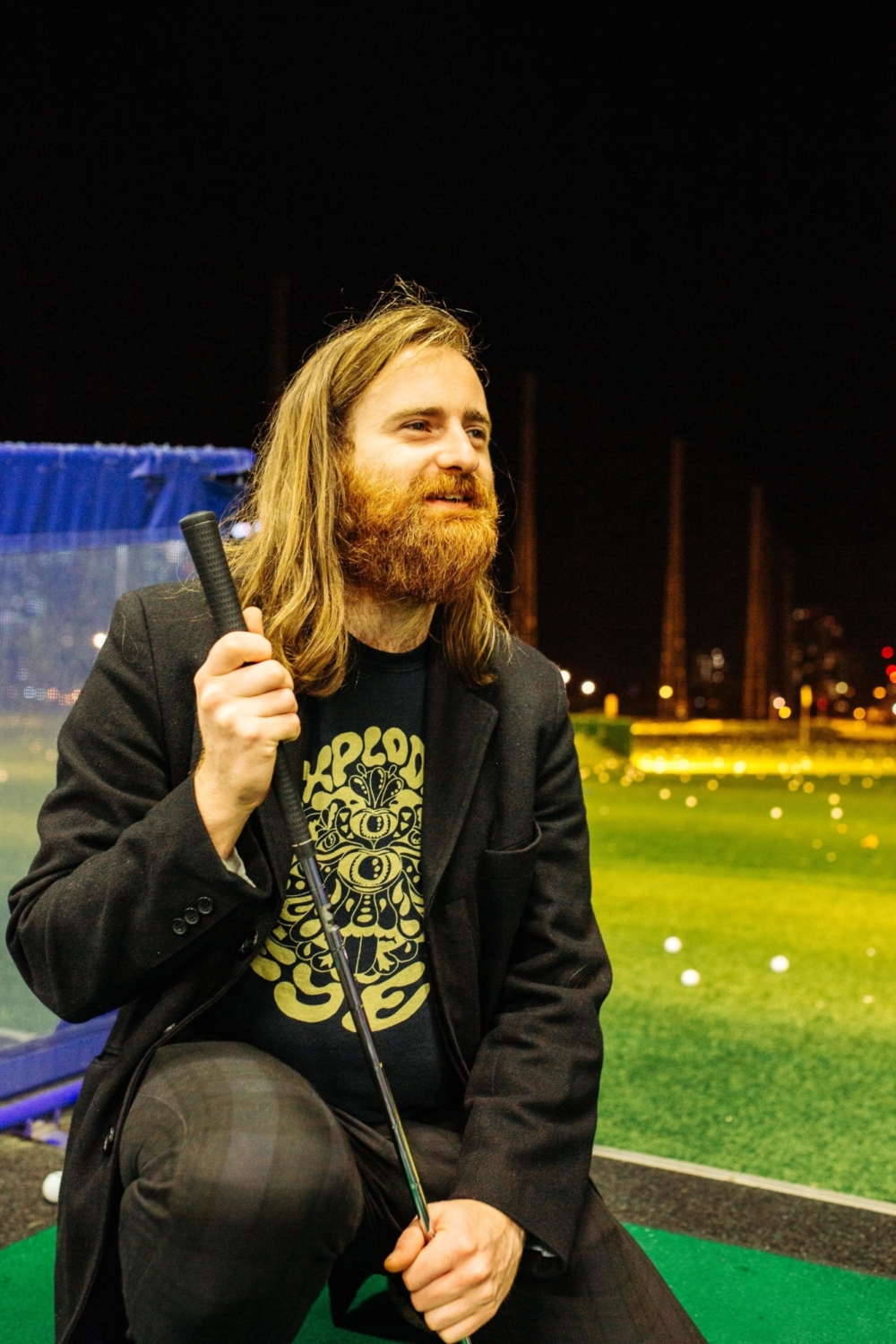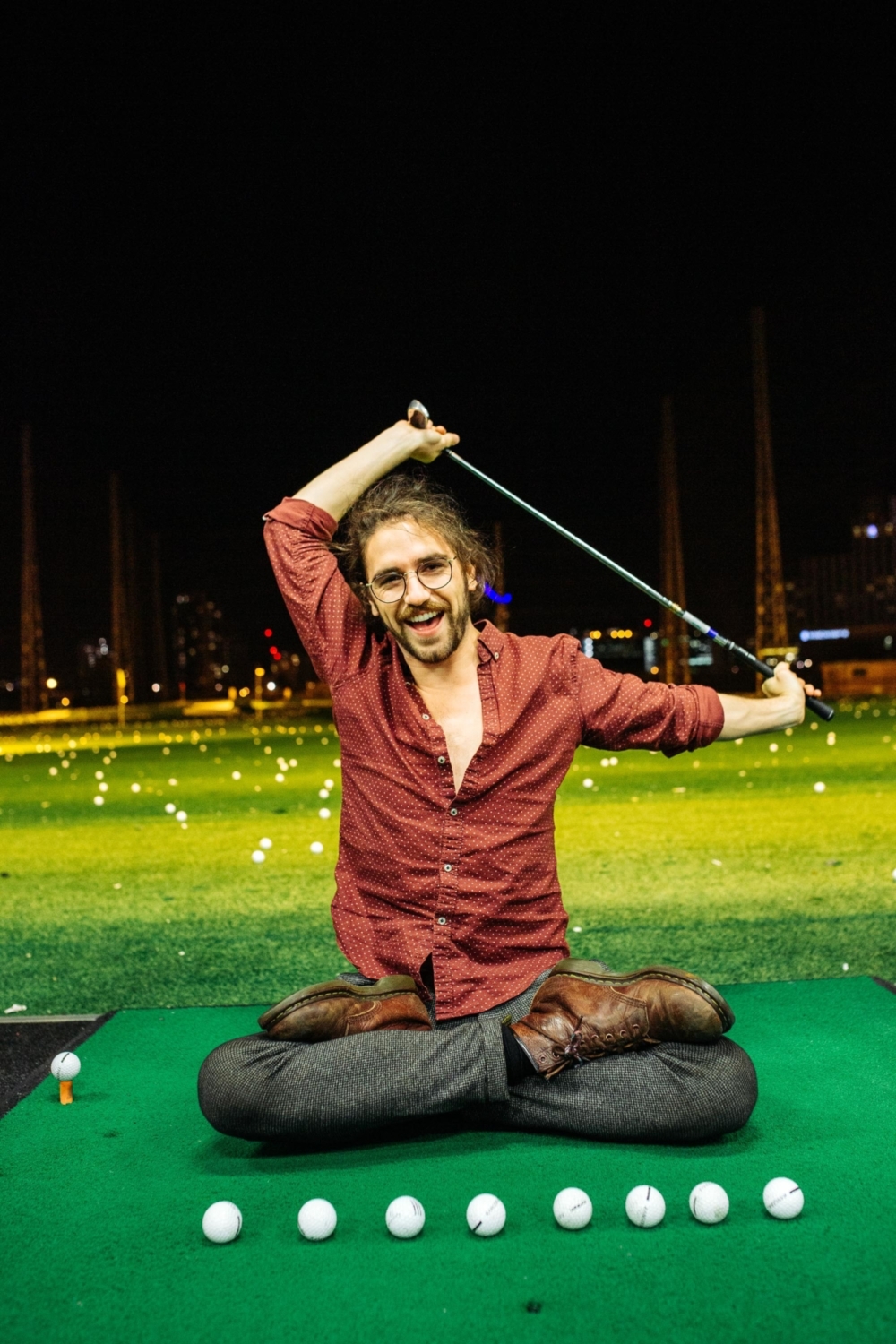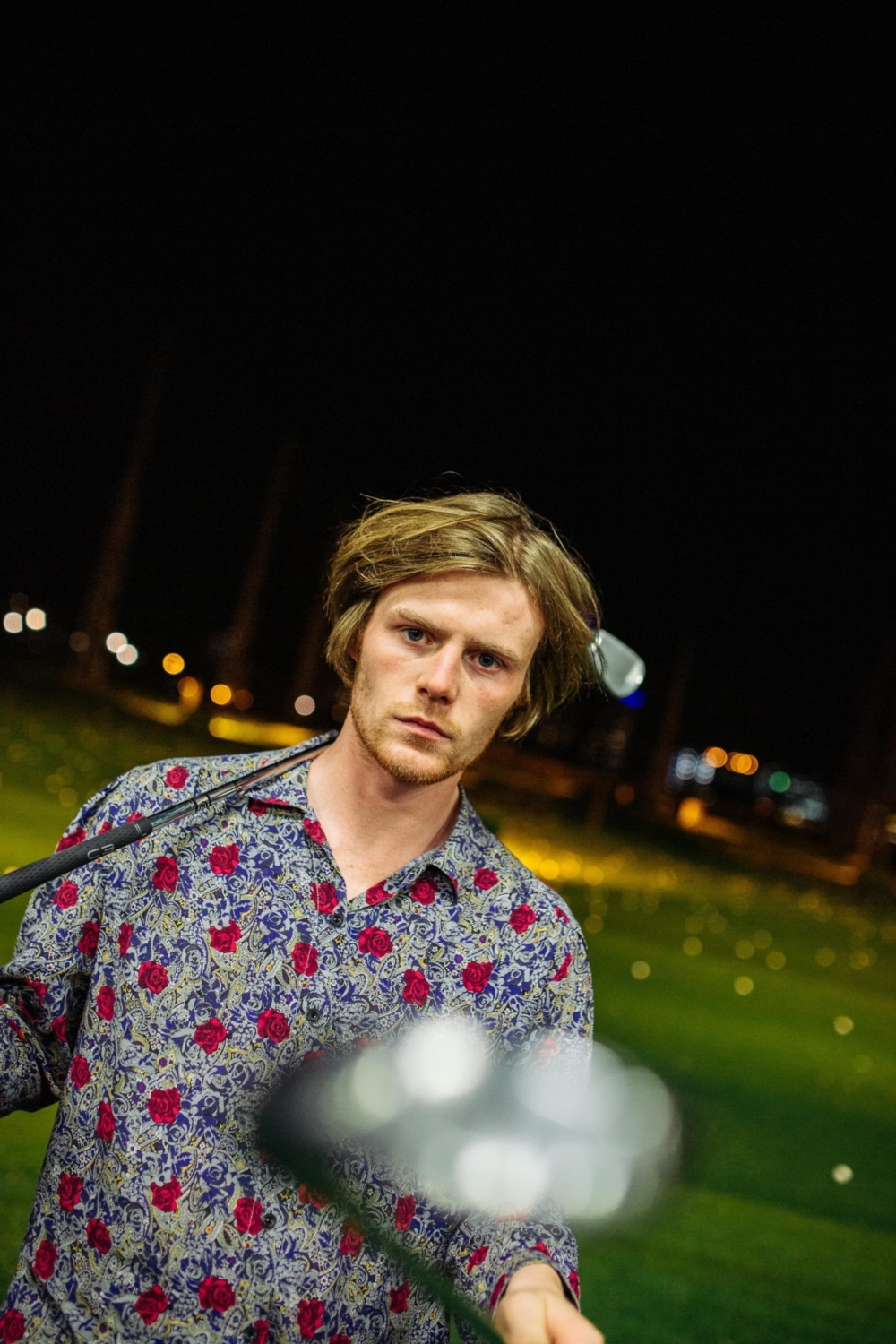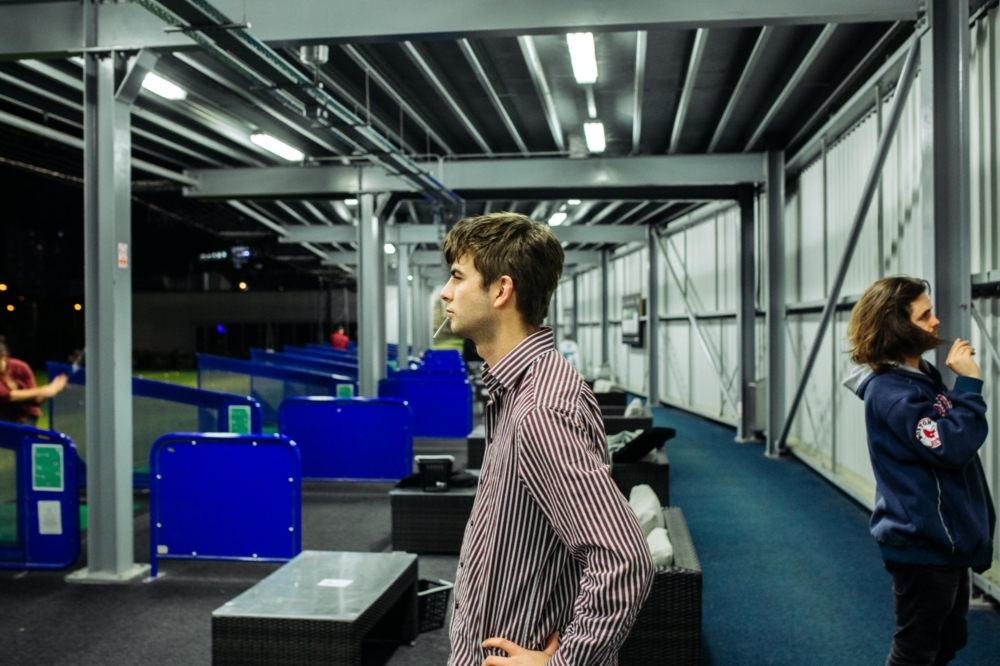 "It's nice to see similar sentiments reflected across the seas."
— Grian Chatten
Such words could also be used to describe the wave of bands breaking out of the Irish capital right now. In 'Big', Grian describes Dublin as "a pregnant city", and it's currently birthing all manner of new art, ideas and conversations. Following the success of the thunderous debut album from Rough Trade-signed Girl Band, who share a Dublin practice space with Fontaines as they work on new material, a host of bands are emerging at once, giving the city a new vital voice. The band namecheck shoegazers Just Mustard, buzzy punks The Murder Capital, singer-songwriter Paddy Hanna and psych rockers MELTS as a few of their current favourites. "They're playing with what I perceive to be more vigour and intent than what I've seen in the last few years," Grian states.
"I think there's a need for creating art in Dublin right now," bassist Conor hammers home. "We all grew up in a recession. I literally thought to myself in school: 'I could either go for a safe job and have no job… because there are no jobs; I could try and get into a practical job like engineering and have no job… because there are no jobs; or I could go for the arts and have no job.' So here I am." It's a socially progressive mission statement, one which is being reflected left, right and centre at the moment, and not just in Ireland.
"There's more desperation, and more courage [to music at the moment]. It's nice to see similar sentiments reflected across the seas," adds Grian, citing the success of Shame and IDLES in 2018 as landmark breakthroughs for a different kind of discourse. "Maybe because of Brexit, people feel like their inherent rage is more validated because of the social climate in the UK, so therefore they go out and do that, and then people in Ireland feel validated by seeing that happening." Whatever the reasons may be for the current surge in Dublin's creative productivity, it's provided us with a new wave of anger and defiance from a city with a lot to say, and much of that is being said by Fontaines DC.