Interview
The Dream Wave: Dream Wife
Never ones to rest on their laurels, Dream Wife are using their latest tour to showcase a new wave of female and non-binary artists - while opening up a conversation about gender equality to boot.
It's 7pm on a dark October evening in Nottingham city centre and in a space above the Rescue Rooms venue, Dream Wife are asking a congregation of around twenty people all sitting around in a circle on a colourful array of blankets to introduce themselves to the group. An overwhelmingly female crowd, some introduce themselves as local music fans, others have recently picked up instruments for the first time and are looking for bandmates and some have come alone hoping to meet others who share their interests and music tastes.
Whatever their reason for attending, all have been recruited via Instagram by the band - made up of singer Rakel Mjöll, guitarist Alice Go and bassist Bella Podpadec - as part of a series of meet-ups before each show on their autumn UK tour, bringing together fans and representatives from the local music scene of each city they visit, keen to promote female-identifying and non-binary people in all areas across the music business.
With a sleepover-meets-seminar vibe, over the next hour an informal discussion takes place about the difficulties of starting out in local music scenes that are often male-dominated, both for artists and those behind-the-scenes. One of the panelists, Maddy Chamberlain, who works at Nottingham-headquartered live booking agency DHP, stresses how she'd like more female and non-binary artists sent her way to even up the gender balance when booking shows. Meanwhile, Dream Wife's support band Queen Zee and the Sasstones note the importance of aspiring artists just getting on stage and giving things a go, explaining that they didn't really even have any proper songs the first time they played live. By the end, pacts to start bands together are formed, the beginning of friendships are made and by the time the band go on stage later that night, there's a sense of community running through the crowd that feels special.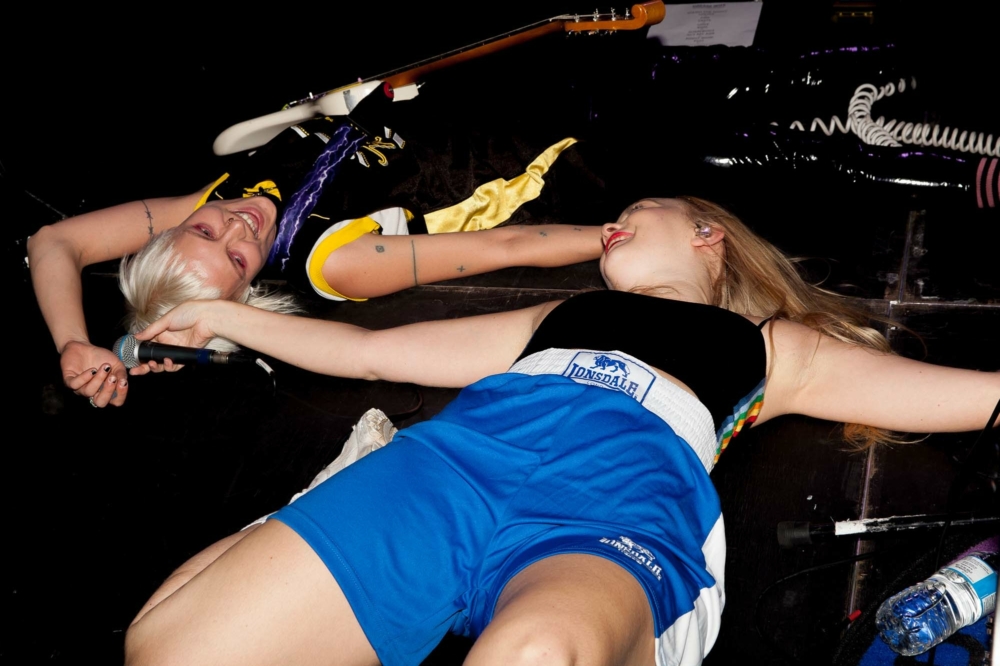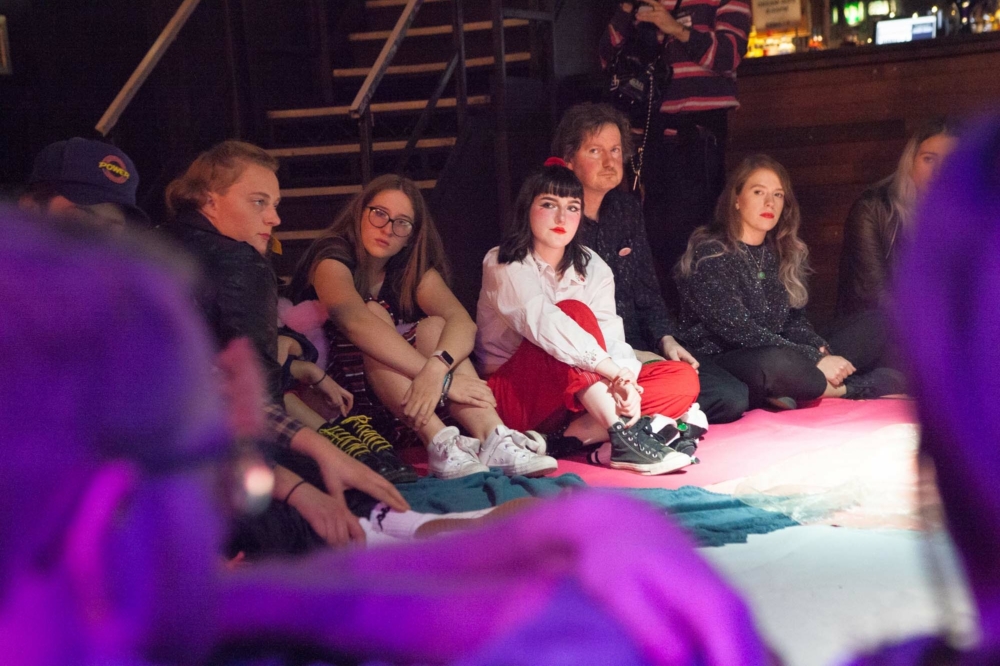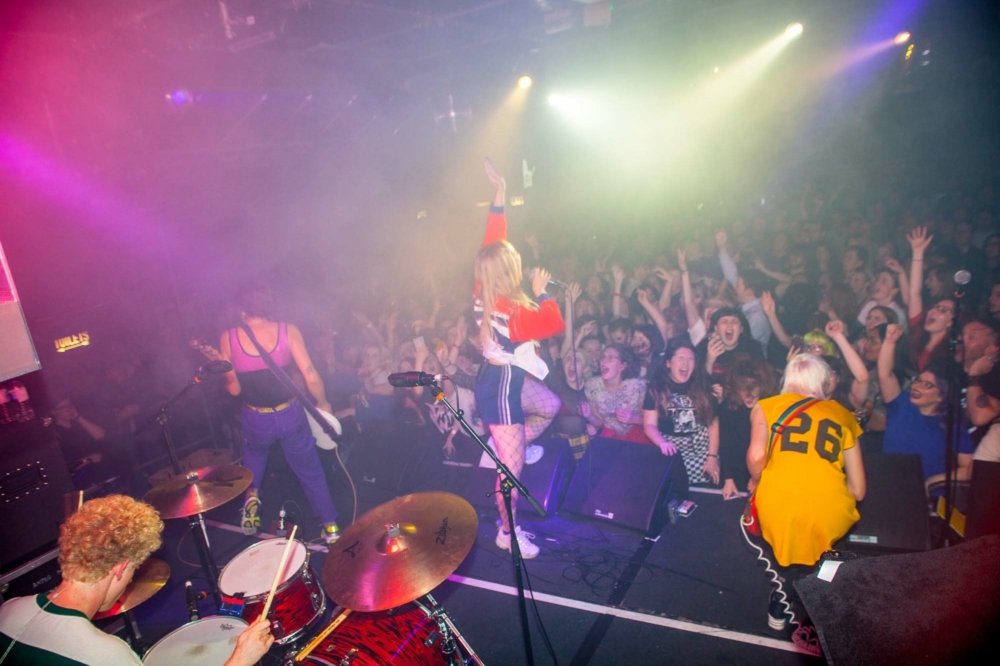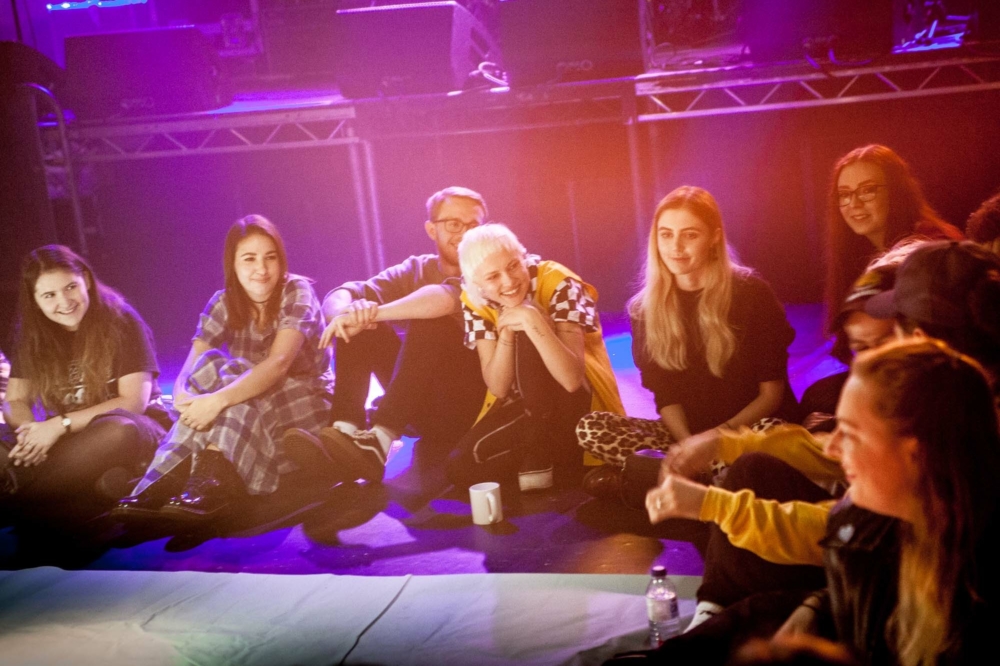 The band's focus on gender equality in music comes as part of a year which for Dream Wife was, as Rakel admits, "ridiculous". The group began 2018 releasing by their self-titled debut album, before diving head-first into a touring schedule that took them around the world, packing in 150 shows across Europe, the US, Canada, Australia and Asia. But, despite having long since implemented a 'bad bitches to the front' crowd policy at their shows, the trio weren't content with just getting their message across live. Instead, back in July, they put out an open call to find female-identifying or non-binary artists to support them on a range of dates. The response the trio got from artists around the world was overwhelming.
"We didn't expect to get so many applications - we got 433 in a week!" Rakel exclaims, noting how such a number pretty much bins the argument that there isn't enough talent out there to make line-ups gender diverse.
"[These artists] exist and that is a fact that we now know, so it proves this disconnect," Alice adds. "It's intimidating if you don't know the music business, let alone if you feel an outsider to it. I think it's about bridging these gaps and normalising this accessibility to people who feel like it's not their place. These conversations we're having tonight, they matter to us to be able to connect the dots a bit."
It's a seemingly straightforward idea, sure, but like any progressive concept, it's had its opponents. When the band made a social media call-out wanting to connect with female and non-binary producers, sound engineers and managers, the Instagram post made its way onto a Dublin music forum, and the negative reaction of a few men already working in the industry caused a heated debate to erupt online.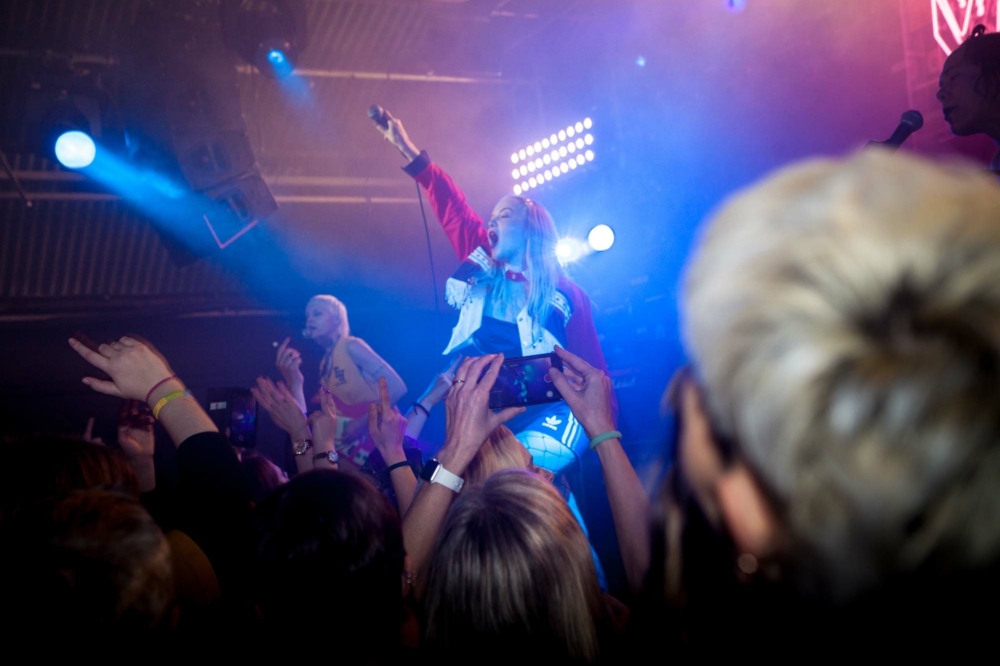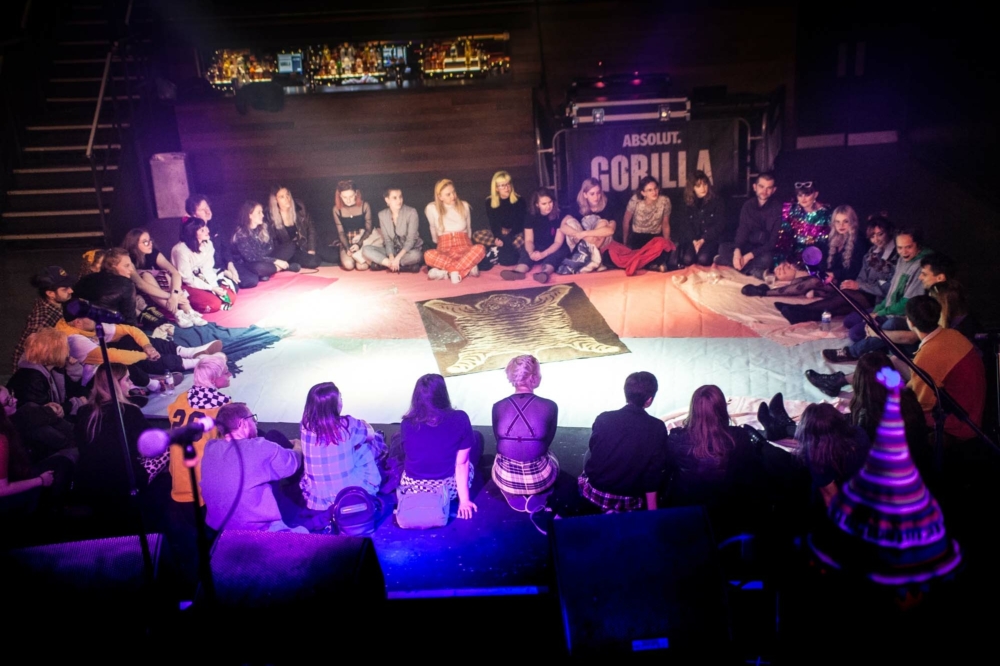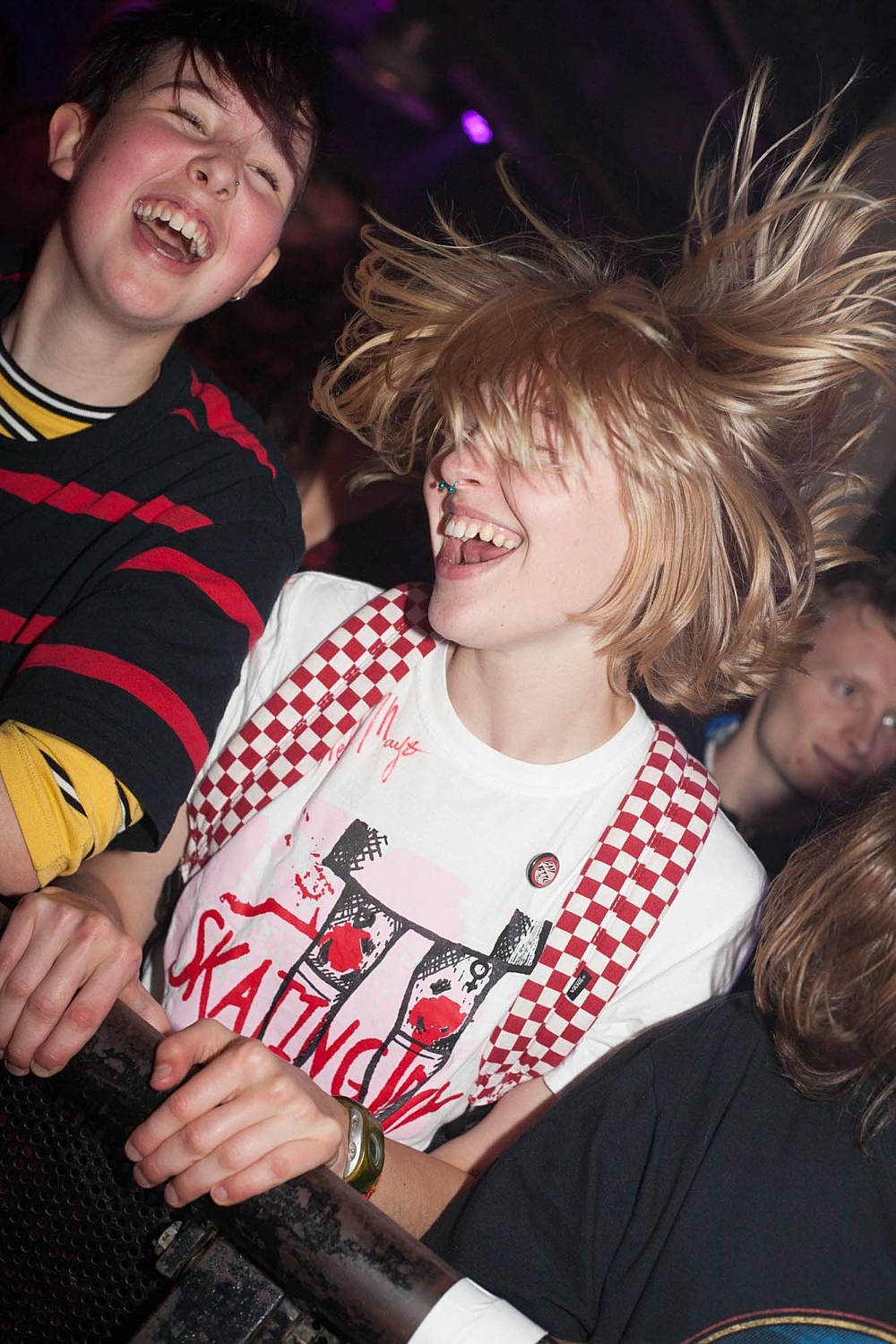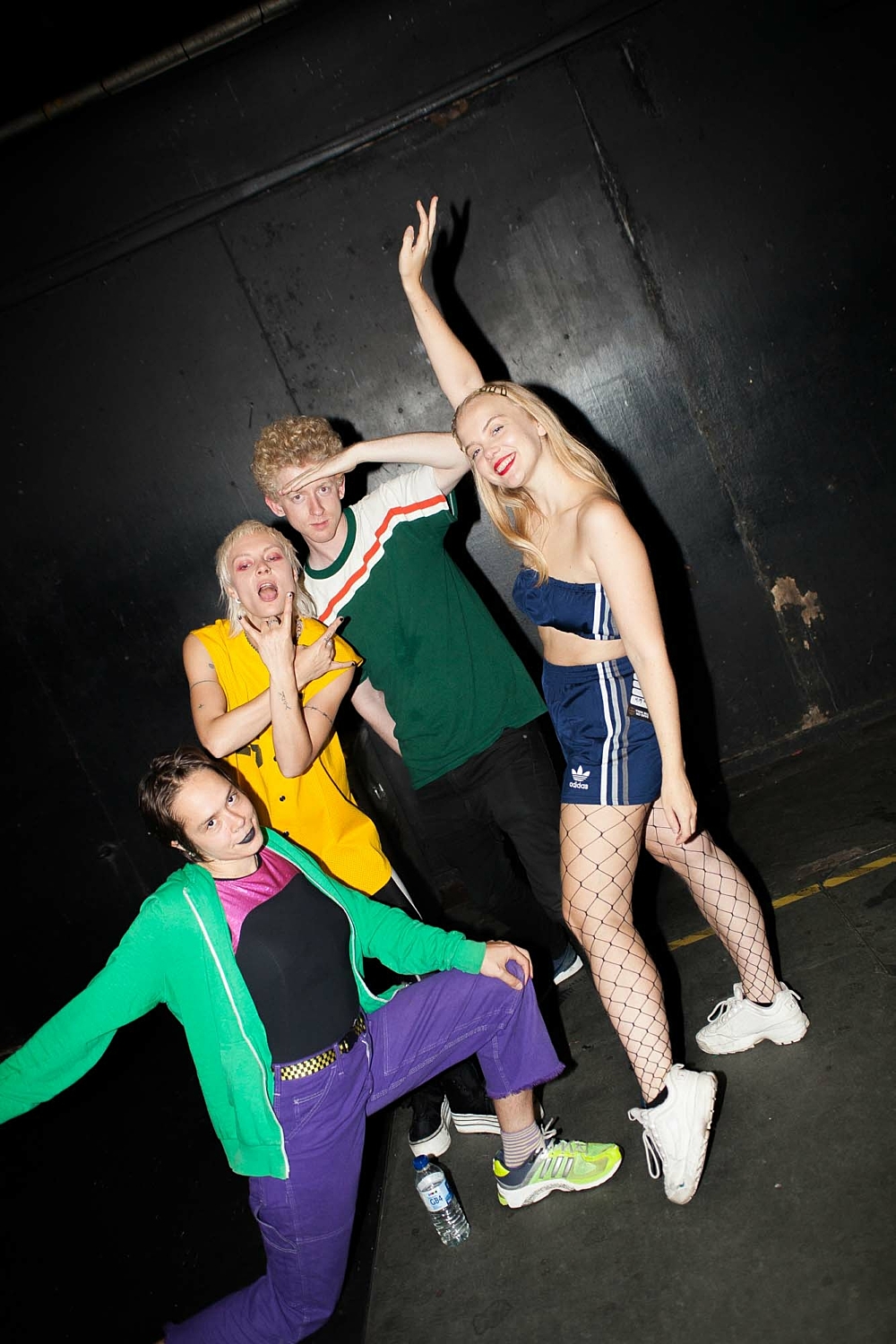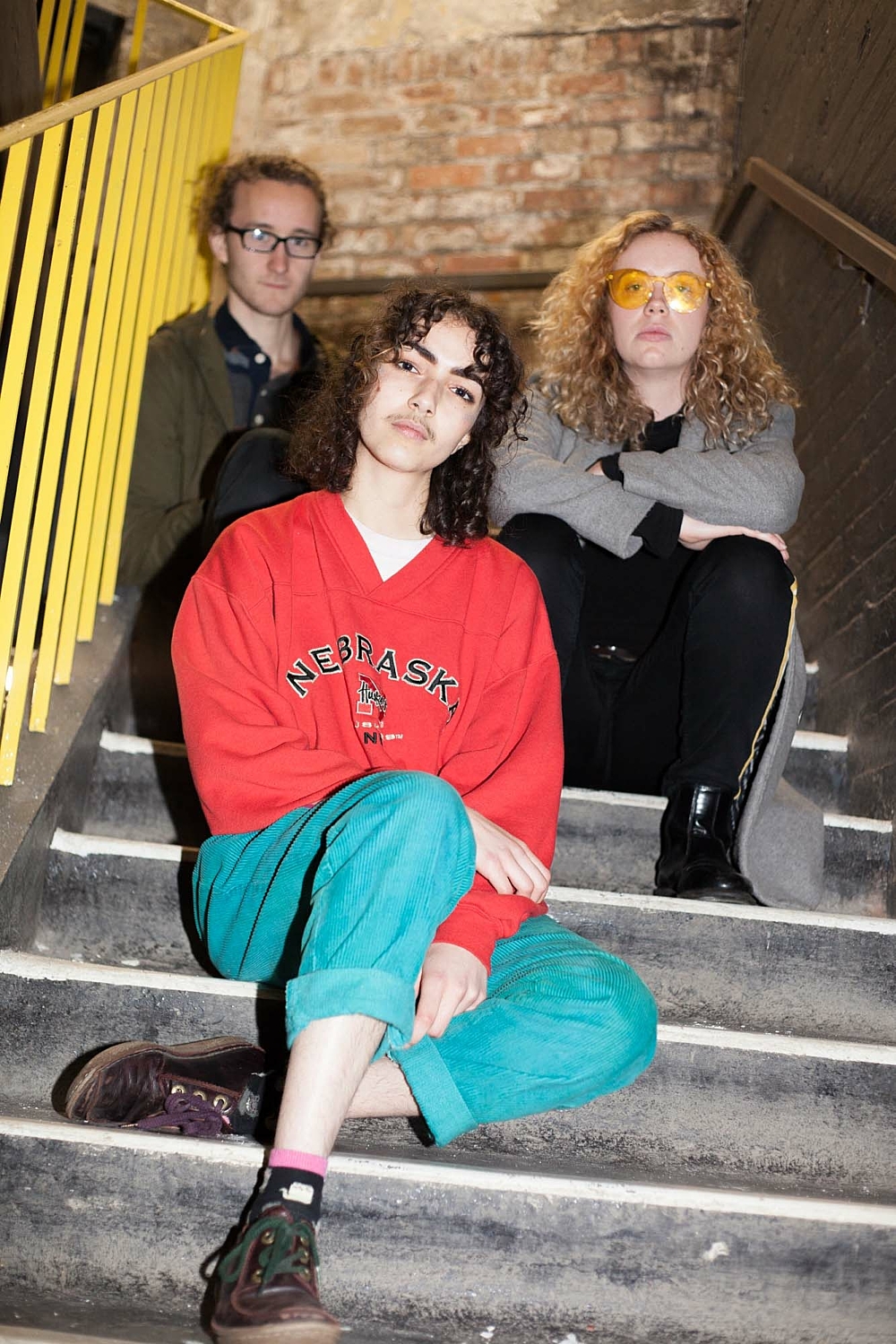 "There were a bunch of guys that were working as promoters as part of the Dublin music scene that were commenting bullshit, being like, 'How dare they? Don't they know that [gender] segregation is outlawed!'" Rakel remembers with a laugh, stressing that everyone, regardless of gender, is welcome to attend their events. "But by [writing] a few of those really narrow-minded comments, they got ambushed. Then when we got to the meet-up, everyone was talking about it! Loads of people who had been like, 'let me set you straight' were there."
"We caused quite a stir!" agrees Alice. "It was so great that everyone was in the same room talking about this thing that had happened online when they were separate, like from the URL to the IRL."
Not content with preaching from behind the screen, Dream Wife are all about taking these ideas and manifesting their message in the real world. It's something they've also committed to by putting signs up at each of their shows stressing their zero tolerance approach to harassment - a real-life embodiment of their song 'Somebody' and its rallying call-to-arms against sexual assault and victim blaming.
"There's nothing extreme about going 'hey, don't harass people!' If someone is harassing you, regardless of gender, we'll kick them out, simple as that," Rakel stresses. "We've got your back and [our shows are] a space of love. We're just going to take care of each other."
For many bands, a world tour and the release of a debut album would make for a pretty successful year, but Dream Wife have topped it off by fostering new connections between music communities, promoting the work of artists who might not otherwise get heard and taking one fell swoop on the patriarchy in the process. Guess we'll see you down the front then?