Interview
UNITY: how IDLES are forging a life-affirming community
As IDLES crown their game-changing year with a huge, sold-out London show at the O2 Forum, we meet fans, friends and tourmates to discover just why this band are becoming so important to so many.
Nights like this don't come around too often. Across 2018, leading up to and in the wake of the release of the bombastic, vital 'Joy As An Act Of Resistance', and right up to tonight's huge, sold-out show at London's Kentish Town Forum, IDLES have cemented their place as the most important band in the UK right now. Don't just take our word for it, either - there's a 10,000-strong legion of fans (and they're just the ones who've actively clicked 'Like') to whom 'Joy…' reads something like the Bible.

"We're all a bit broken, a bit flawed and a bit damaged, but we feel like we've been fixed by IDLES," says Louise Hughes, one of the admins of the fast-growing, band-approved AF Gang Facebook community. "For me - and it sounds corny, but I'm Miss Corny of the AF Gang and I can't help it - I find that [Joe Talbot] is the people's poet laureate. He says it how it is and he says what you think. We find that we have so much in common and it just makes me really emotional, the way we help one another. We are all strangers, but we've all been brought together by our unity and love for this band. Honesty is the way forward. It's the only way you can be; wear your heart on your sleeve and be honest. It's a beautiful thing. They just rip at your heartstrings. For ages I couldn't listen to 'Television' without crying because of that one line: 'Love yourself'."
Starting out as a fan page purely set up to exchange stories, information and more about IDLES, the AF Gang has slowly but surely morphed into a manifestation of the band's mission statement, a safe space to share vulnerabilities and worries as well as marvel at the togetherness that IDLES have fostered in so many. It also - almost too poetically to be true - gained its ten thousandth member on the 10th day of the 10th month of this year, on what also happened to be World Mental Health Day. "It's grown in an elaborate way," Brian Mimpress, who also admins the group, asserts emphatically. "Where it's going to end, I don't know. I said to Lindsay [Melbourne, another admin] the other day, I think the AF Gang will outgrow the band, unless they end up being The Rolling Stones and doing it when they're in their seventies! I believe the AF Gang will be there forever now. I really do."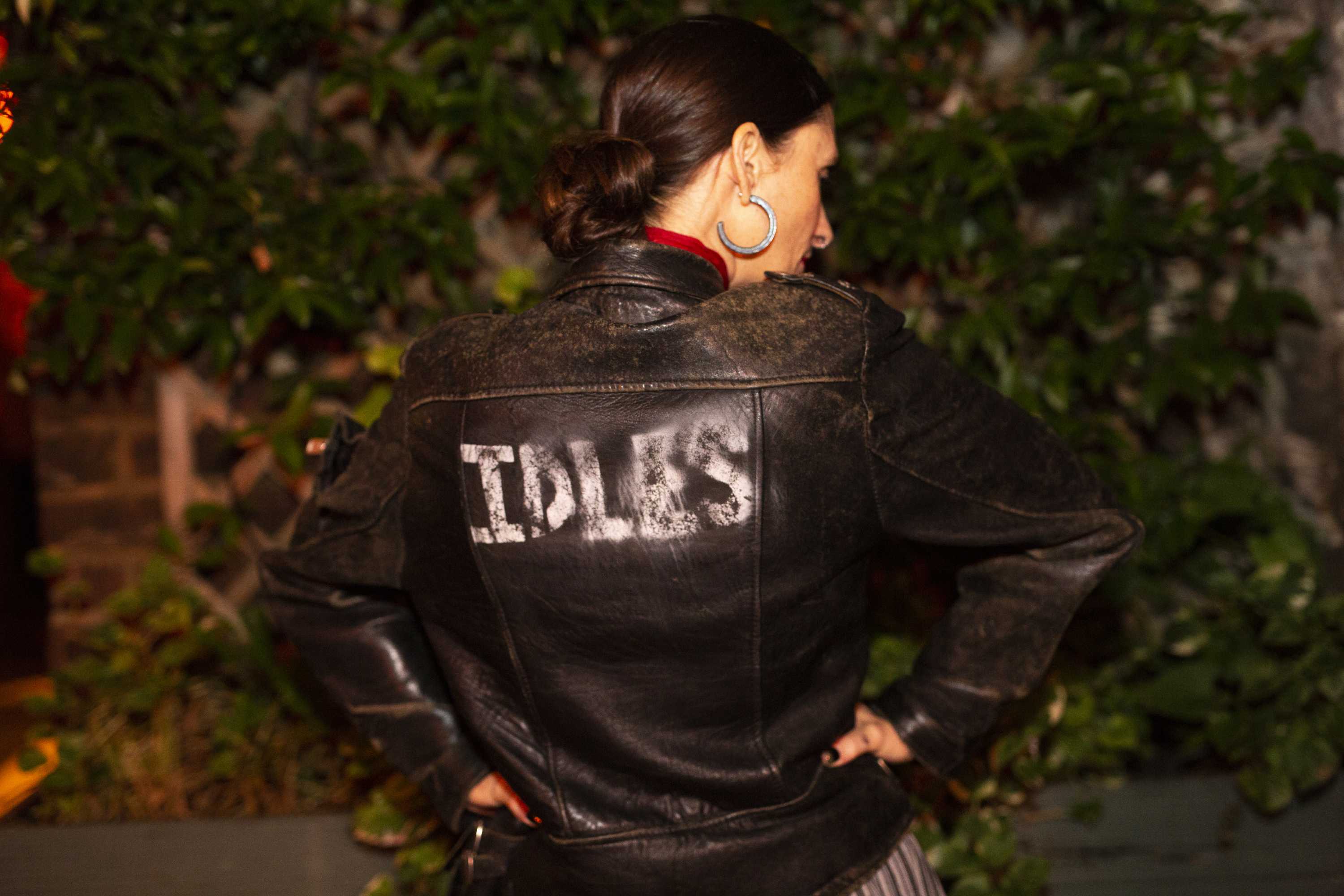 D'YA WANNA BE IN THEIR GANG?
Through their AF Gang Facebook community, IDLES have brought together legions of followers all helped by the band's vulnerability and emotional intensity - let's meet some of them, shall we?
Louise, 49, AF Gang admin
"IDLES kept coming on 6 Music and I gave them a whirl, so we went to see them and they literally blew me away. It sounds pathetic, but it was as if somebody had ripped open the flap of skin on my head and got inside my brain. I've never seen a band so tight, it was just completely mindblowing. The beautiful thing is that I popped my IDLES cherry at MOTH Club along with Brian and Lindsay, who run AF Gang with me."

Brian, 47, AF Gang admin
"It was February 2017, and I was sitting on the bus one very cold morning. I remember it very well. I love music - it's always been my passion in my life - and at the time I was desperate for something new. I honestly thought that I'd done it, and there was never going to be a band for me again. And then 'Mother' came on. I've said it many times before, but it felt like I was getting punched in the face and hugged at the same time. I kept rewinding and rewinding it. It was a month before the album came out, and I knew it was special."
Connie, 20, Bristol
"[IDLES] mean everything. They inspired me to start a mental health blog (hit up mybigmentalhead.wordpress.com), which the AF Gang have had so much input with. They've inspired me to get a job in Bristol and move out and leave home. They've inspired me to discover new bands - I've been going to so many small gigs to try and help these small bands get to where IDLES are now. They've really helped my personal mental health, and I'm always going to be grateful to them for that."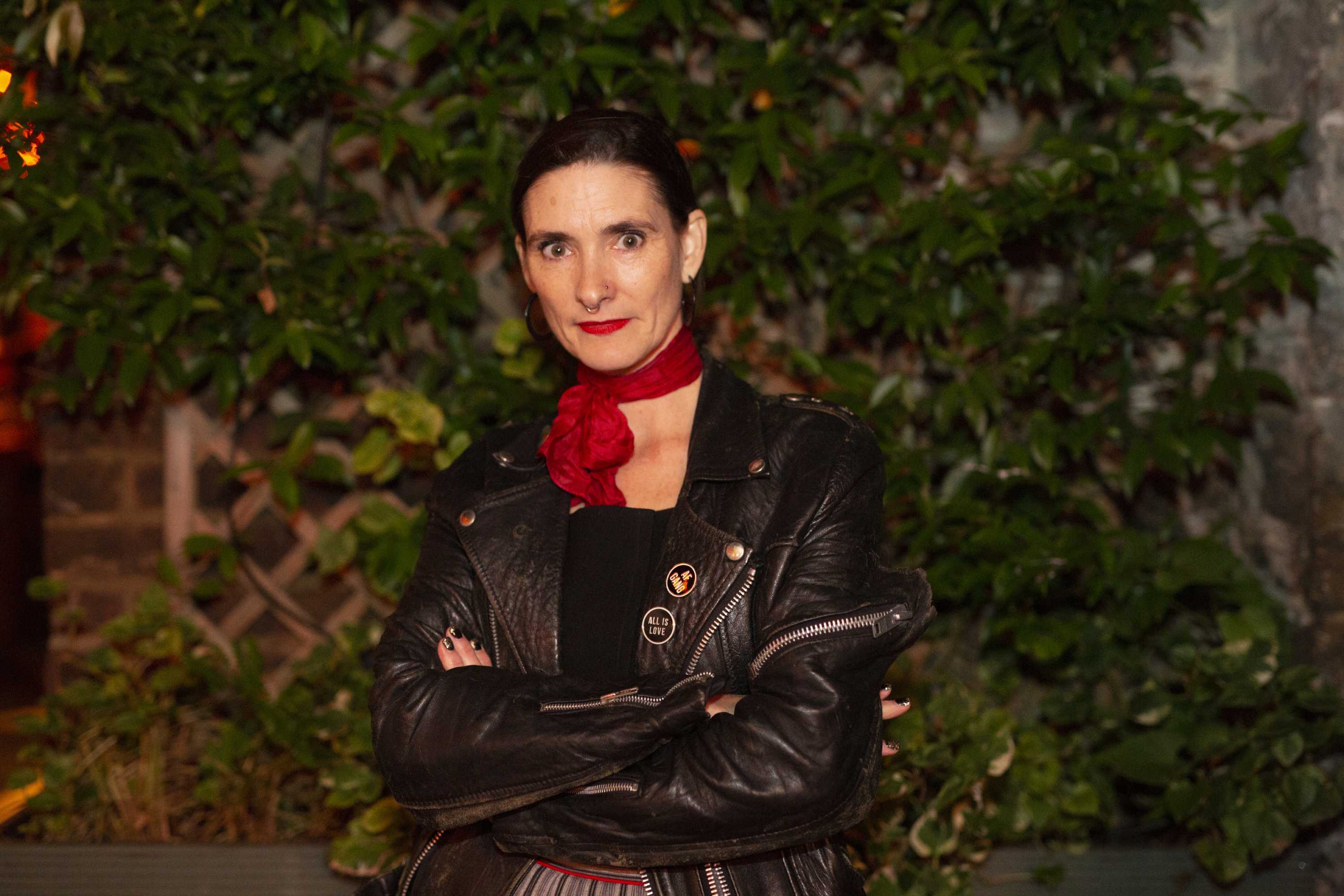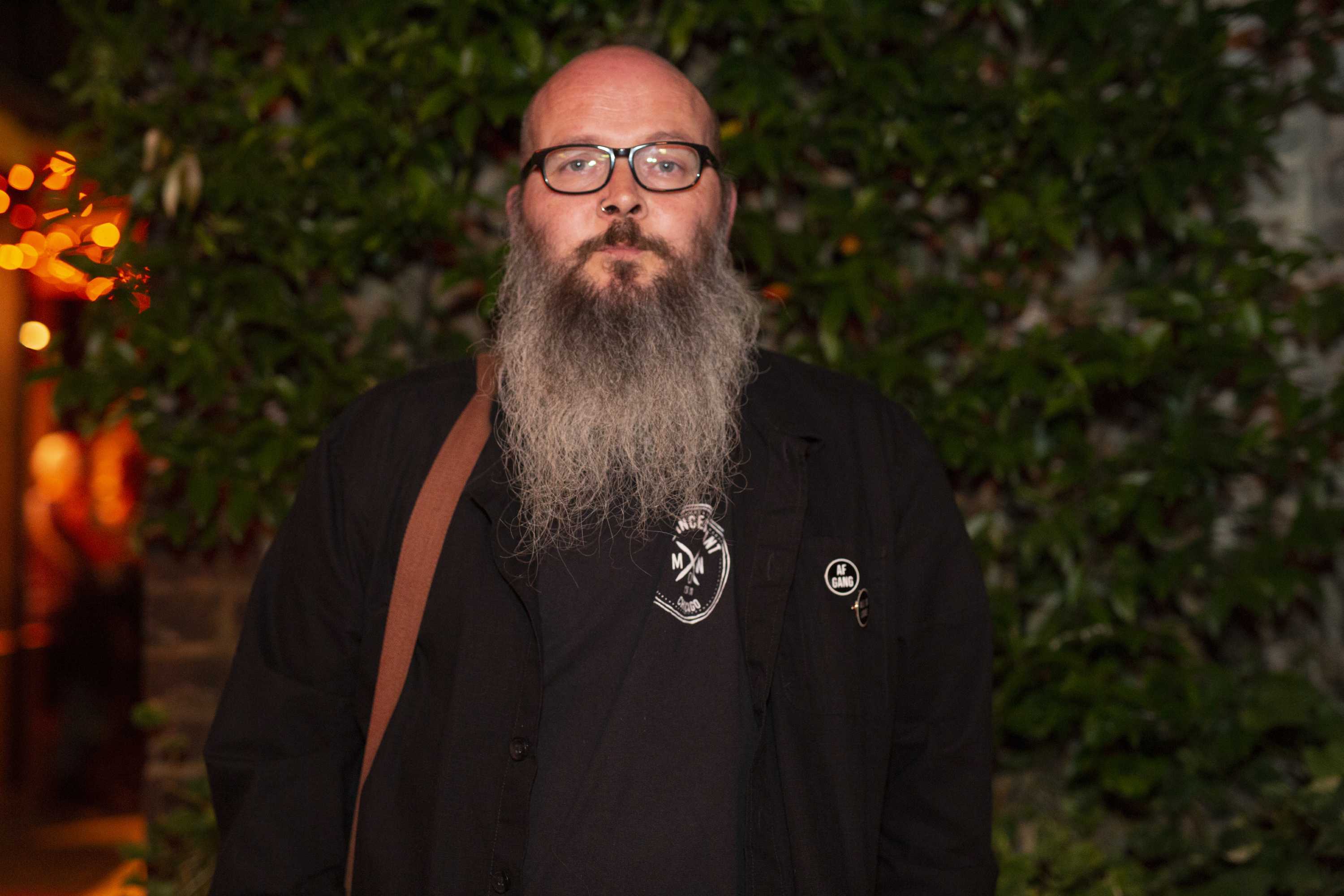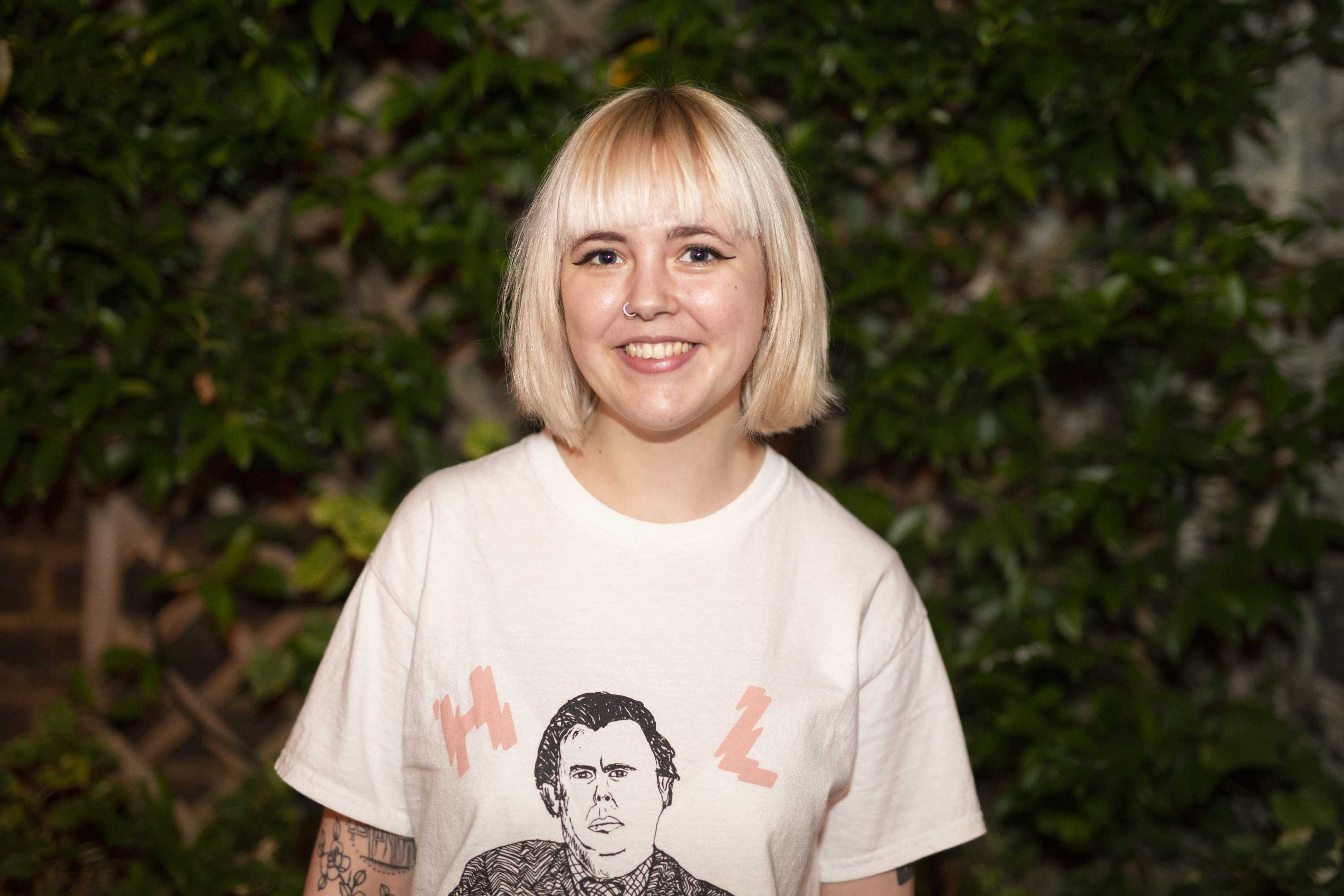 Nick, 47, Staines
"I first heard them on the radio - I heard 'Stendhal Syndrome', and I hated it! I said to my girlfriend 'What's this crap?!' and then I started hearing it again, and it seeped in, and I totally take it back! When we met Joe after a gig, she said 'Nick hated you to start with!'. That was the start of the rollercoaster, and now it's pretty much an addiction. Vinyl, gigs, t-shirts, going out to Barcelona, Paris, and possibly New York next May!
Rachel, 34, Dorset
"The awkwardness of the sound compared to the generic stuff you hear on the radio really struck a chord with me. I've kind of been in retirement for the last five years, because I had a hip replacement recently. Even listening to my old favourite bands, I just had tears streaming down my cheek at the thought of never going to a gig or being able to mosh or crowdsurf or stagedive again. So I actively ignored it for a while. But then I had the hip replacement about a year ago, and as I've got more mobile, I've been listening to music more. I heard 'Danny Nedelko' a few months ago, and found myself dancing around the kitchen, which I hadn't done for years! It was only when the dog was going bonkers, and I was saying 'What the hell, what's wrong?!' that I realised 'Oh my god I'm dancing! No wonder you're going bonkers!'"
I heard it a few more times, and then I YouTubed it, which was when the lyrics really hit me. I've got a bonkers surname, which is Bobeckyj, and it's Ukranian. Even though I'm English, or British, I've seen an element of judgement just over my name. After immigration laws changed, I had people saying to me all the time 'Oh don't you speak good English!' and I'd just say 'Thanks! It's the only language I speak!'. There are a couple of songs on each album that could be a soundtrack to my life. It just matches perfectly.
My best friend also committed suicide seven years ago, so having songs like 'Samaritans' is just… I'm biting my fist here for purposes of the dictaphone. And this is my first proper gig since the hip replacement!"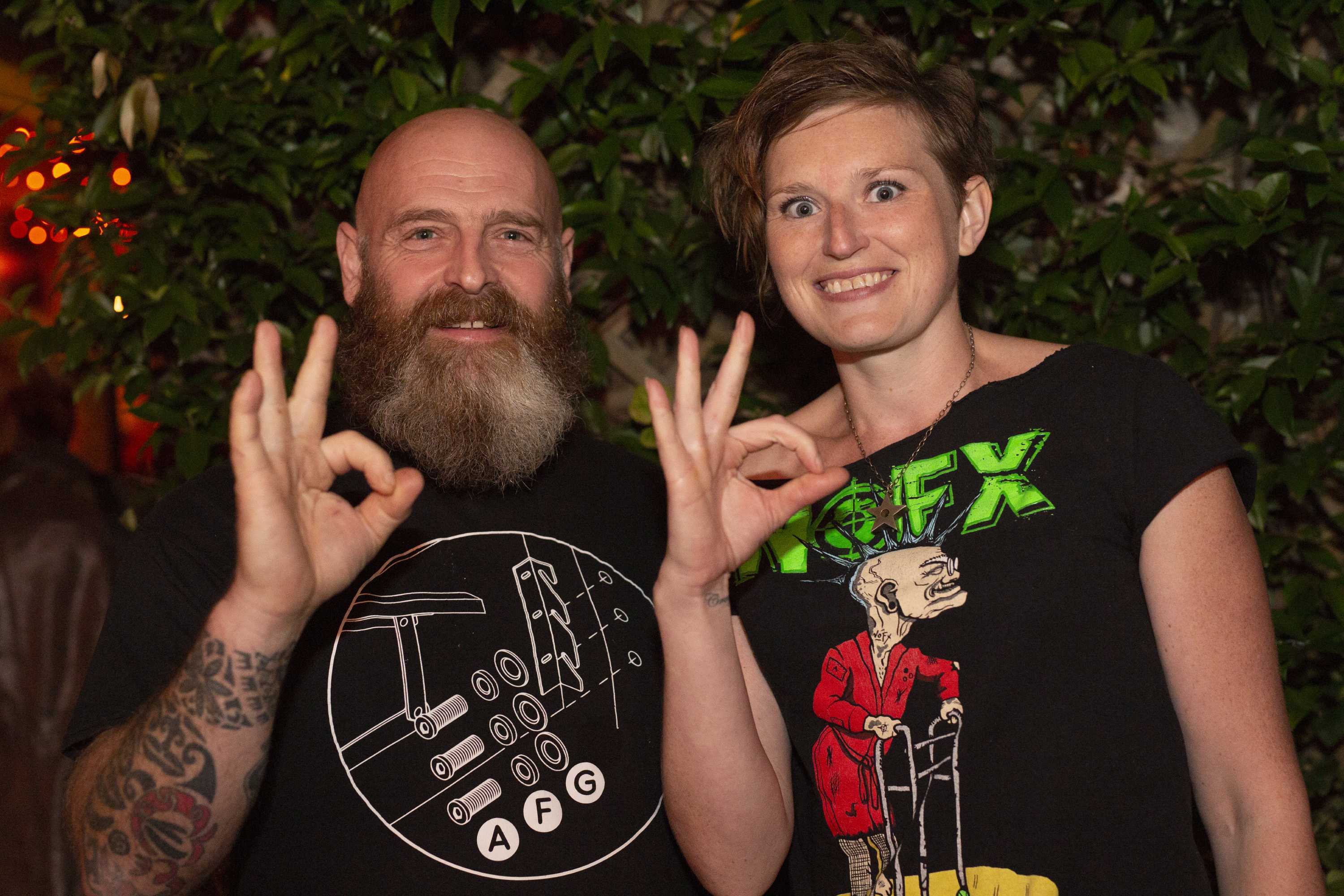 This kind of devotion, fostered so quickly and organically, is abundantly clear at tonight's show: there's a palpable energy in the room tonight, one of a crowd fully aware that it may be the last time they see IDLES in a venue this size, and that they're seeing a band at the blistering peak of their powers. 'Joy As An Act Of Resistance' is a record that champions vulnerability, openness and community, and these threads also sit at the heart of the show. Joe dedicates 'Danny Nedelko' to the immigrants that make this country a better place, with the titular man in question bursting out on stage at its finale, while 'Divide & Conquer' is introduced as an ode to the NHS.
In speaking to the band's most devoted fans - a clan growing at great pace with each passing day - it's clear that in laying their deepest fears and vulnerabilities on the line in songs, IDLES are one of the country's most potent voices, forging the kind of connection only achieved once in a generation. AF Gang member Helen Reade can attest to this more than most.
"What they're saying is what we really need to hear right now," she explains before the show. "My partner passed away of cancer at quite a young age, and we have two children. When I first heard 'Brutalism', and heard that visceral grief, and that absolute internal rage that I couldn't articulate - because I had to look after two kids - it just connected, and it became a daily routine. 'I can get through my day, and I can cope with everything, if I listen to this album, because this person, whoever he is, understands where I'm coming from.'
"My daughter then went to live out in Spain, as part of her university degree, and IDLES were playing at BBK Festival," she expands, beginning one of a host of stories we hear tonight from fans concerning either the music of IDLES or the members themselves, all helping them gain understanding, clarity and strength in their own lives. "I said to her, go and see IDLES, they're amazing! She said 'Who?!' and I said 'Listen to this album, go and see IDLES, and try and interview them!' because she was doing a radio course. They agreed to do the interview, and Freya and Joe sat together talking for hours about loss and grief. There was this 19 year-old kid saying 'my dad died a couple of years ago' and Joe going 'well my mum died' and the two of them had this really beautiful bond.
"That's what's so beautiful about the vulnerability that IDLES offer. If you can make yourself vulnerable, you can make really meaningful connections with people, from joining [AF Gang] in the low hundreds, to now coming somewhere like this and seeing literally loads of mates who understand your back story. We're all carrying something damaged, and to be able to say 'Here's my vulnerability and this is your vulnerability': it could be a mental health problem, a grief problem, or just 'I don't feel like I belong anywhere' - there's always a hand being held out."
Everyone Loves IDLES
While making this issue of DIY, dear readers, we've noticed an overwhelming trend: we can't seem to make it through a conversation without someone professing their love for a certain bunch of Bristolians…
Sean Coyle-Smith, Shame
"IDLES getting Top 5 felt like a real moment. Their End of the Road show was the first one after the album came out and it was nuts. I felt a bit tearful watching it; people just sung back every word."
Nadine Shah
"They're my favourite band. I have an issue with some political music because I think it's just T-shirt politics and I don't believe them. But with IDLES, I truly believe them. I really do. There's so much conviction behind what they do and that resonates with people."
Gus Taylor, The Magic Gang
"When a band achieves massive things like IDLES, then it means a whole deal more because it's like they've infiltrated popular culture and with such a great message. That was such a great moment."
Stephen Malkmus, Pavement
"They're awesome. We bonded at a very under-attended festival in Indiana. The singer's handsome, like a handsome punk. He looks kind of rough, he's not a pretty boy, but he's kind of sexy I thought, which you don't expect from their sound…"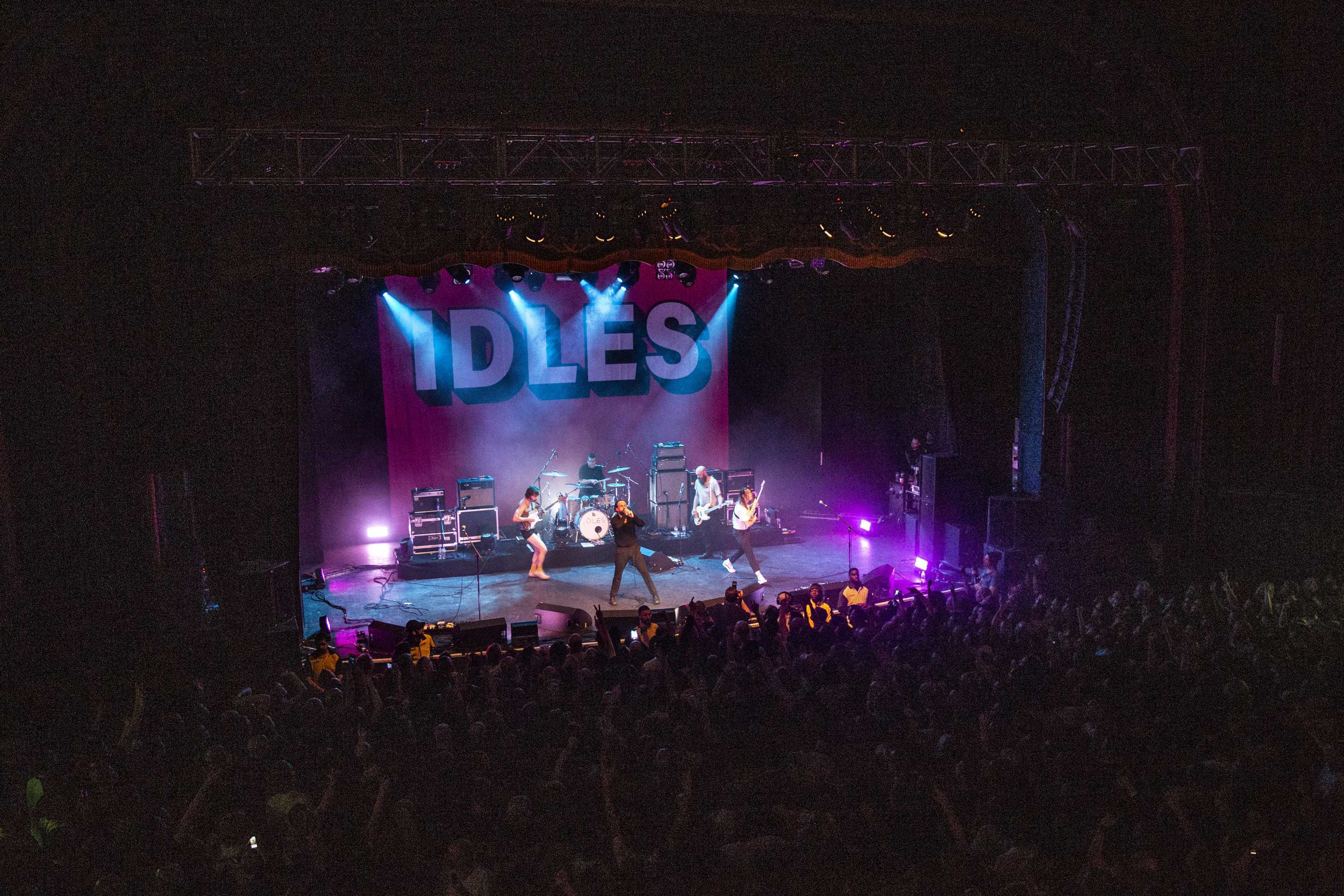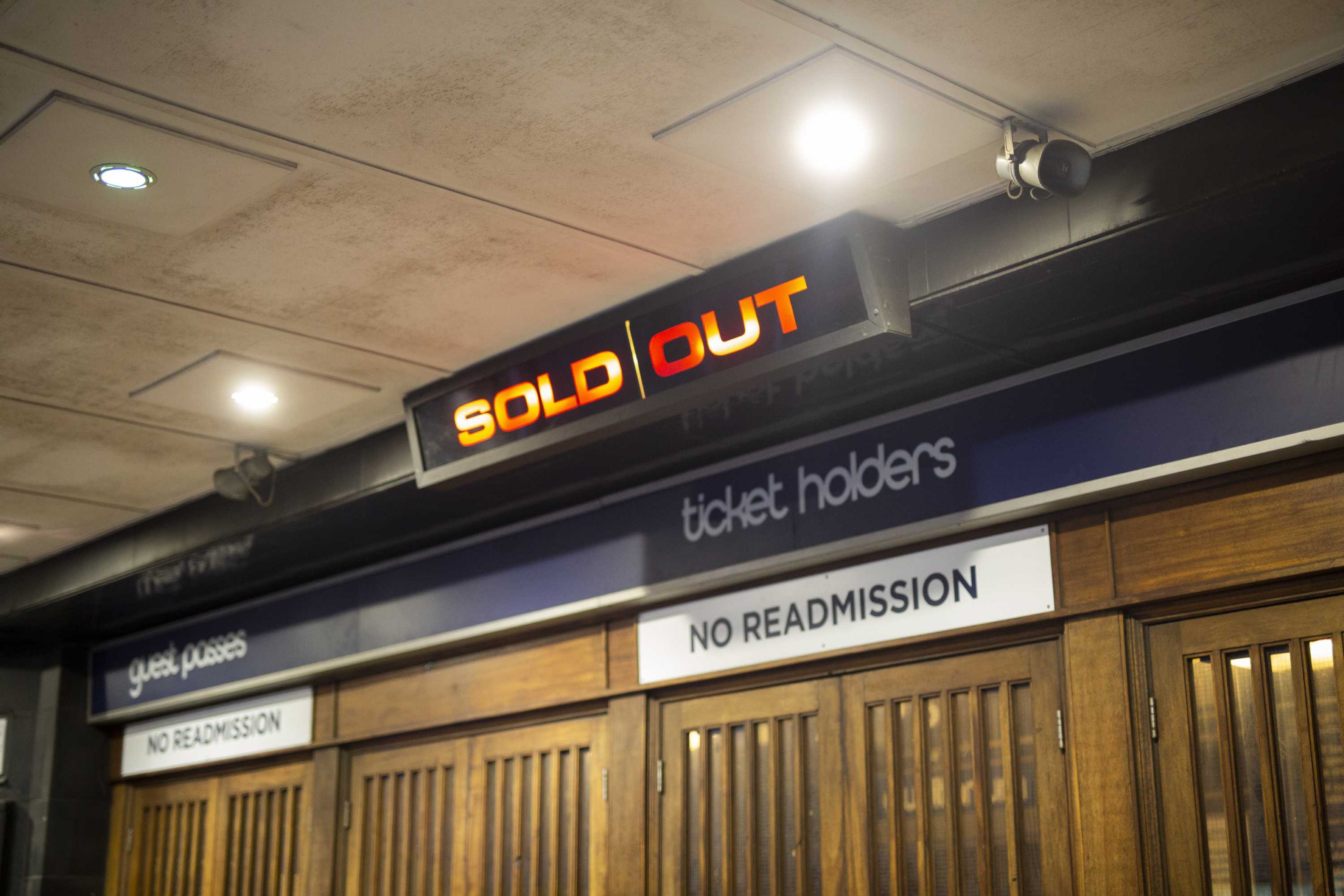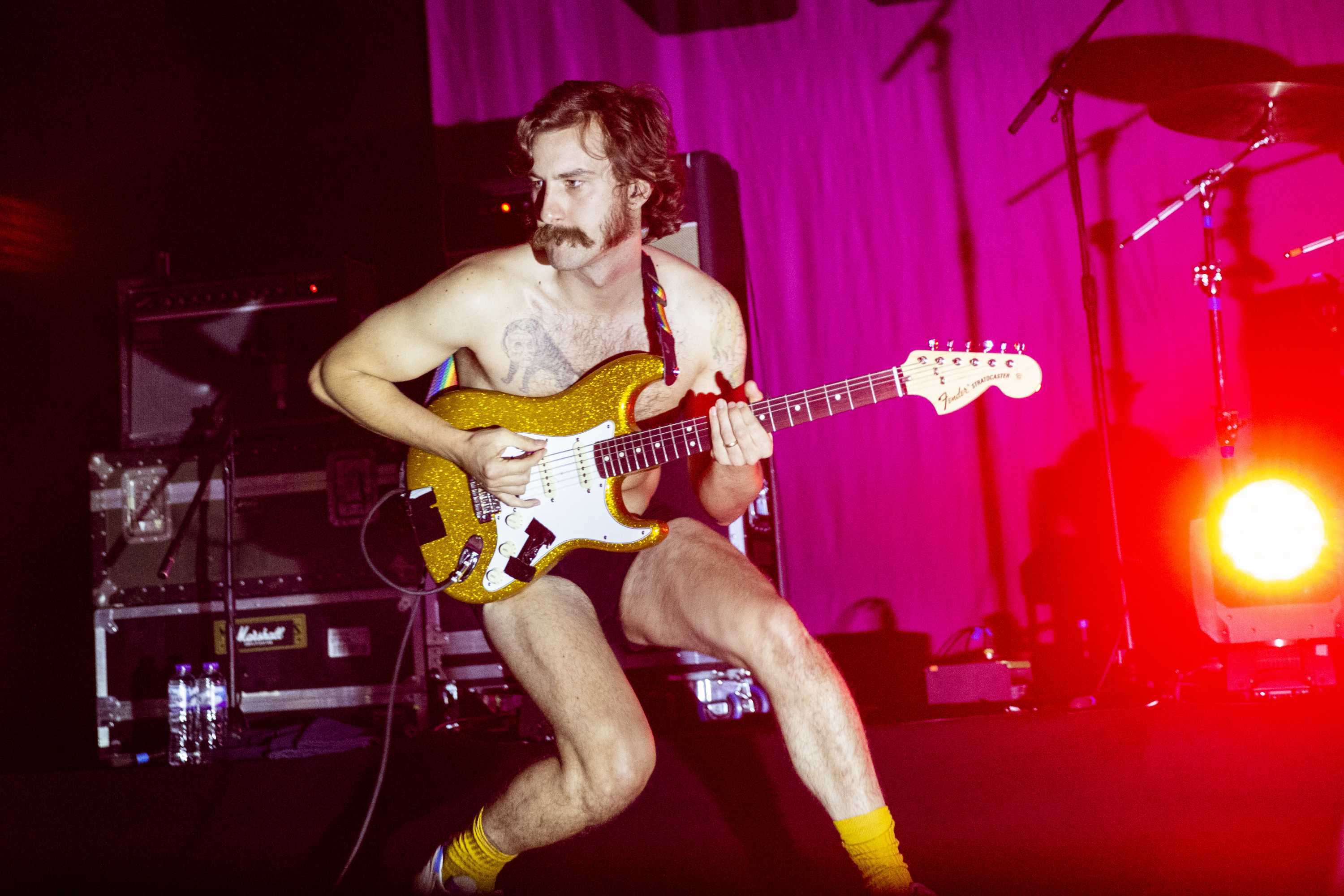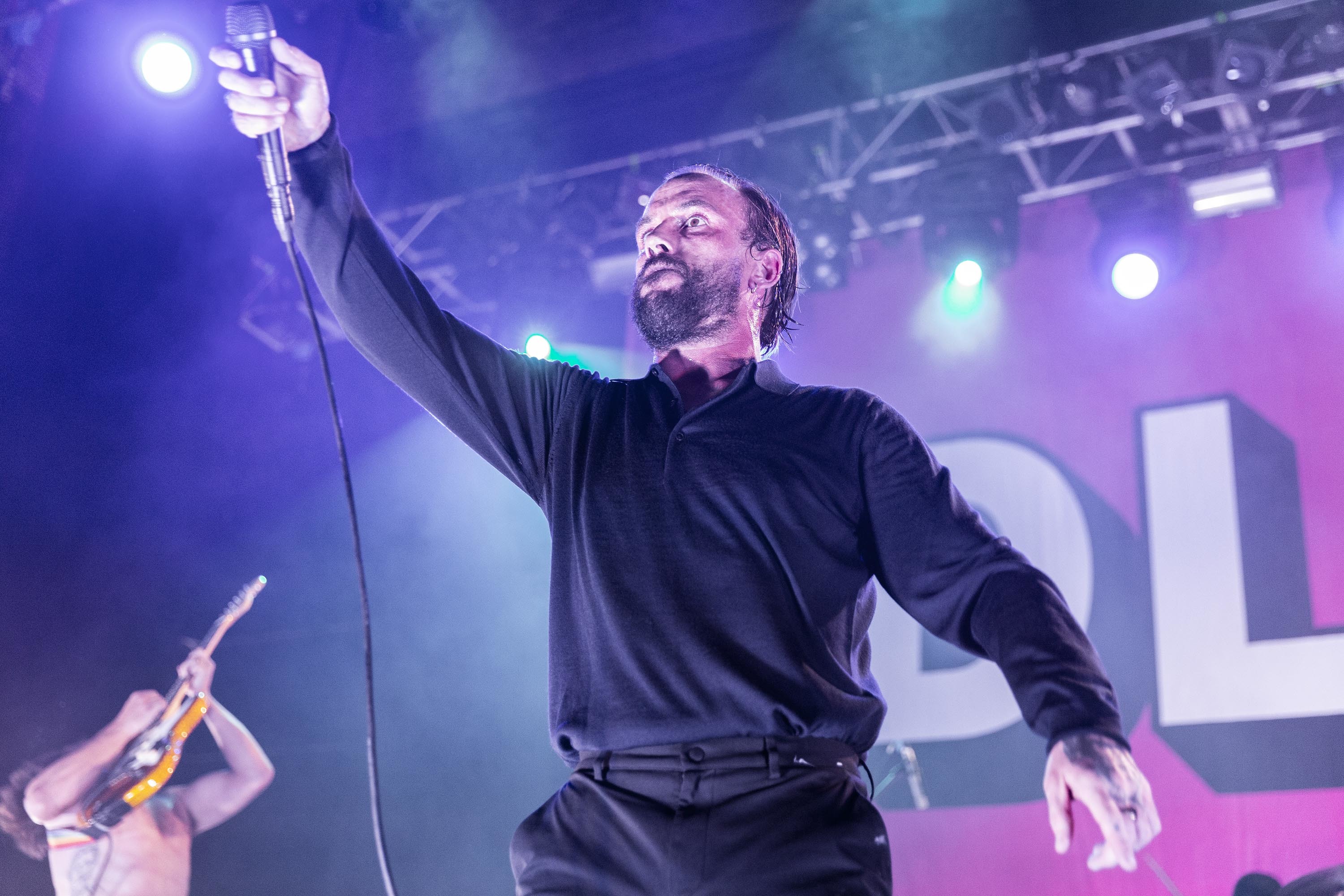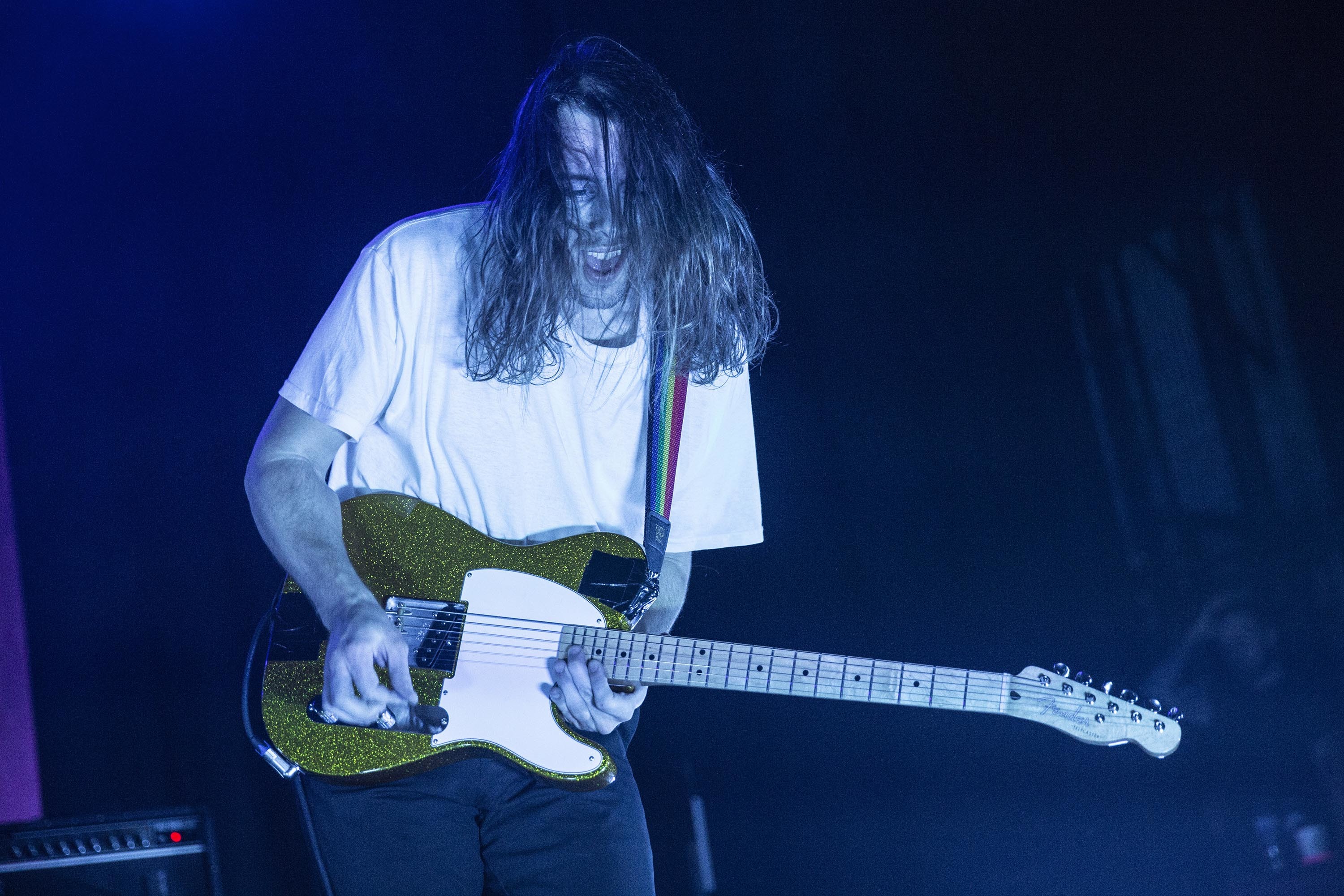 This hand being held out firmly goes both ways between band and fans too, as frontman Joe Talbot explains: "It's about building an energy and a relationship and a dialogue with your audience. That hasn't changed, it's just that from some of the people that have come to our shows, they have been mindful and proactive, and built something way more important than IDLES." He describes the community spirit around the band as giving him "a rejuvenation," as he explains: "I have faith in people again, and faith in a small pocket of the internet again. It's a relief - this album of ours is a very personal thing that we've done, and when you release an album that you care about, it's like falling backwards and hoping that you're caught, because you're laying yourself bare on a record, and the reaction is a catch in certain ways. It's not about getting /10s, it's about going to these shows and playing those shows, and people allowing you to be vulnerable and allowing you to feel safe in that room to give everything that you have. It's a gift, and that's something we've learned from the AF Gang - there are lots of people out there that are willing to be vulnerable themselves, and allowing us to be vulnerable back, and it's magic. It's not something we ever comprehended."
"In the words of Kathleen Hanna: girls to the front," Joe demands to the sweaty mass of bodies before him at the Forum before closing tonight's set with the frenzied 'Rottweiler'. The crowd parts and a sea of audience members switch places without a hitch. The often macho bravado of punk shows is absent, replaced by a genuine sense of community and respect, and a sold-out crowd brought a little bit closer to each other by this band.
2018 has been a tough year for more reasons than it's possible to count - most of which Joe denounces across the show. Being able to sweat, sing and dance out these frustrations to the most empathetic music being made right now, as well as being made to feel part of a genuinely important musical community, make tonight one that will live long in the memory.