Listen
Lala Lala and Why? team up for 'Siren 042'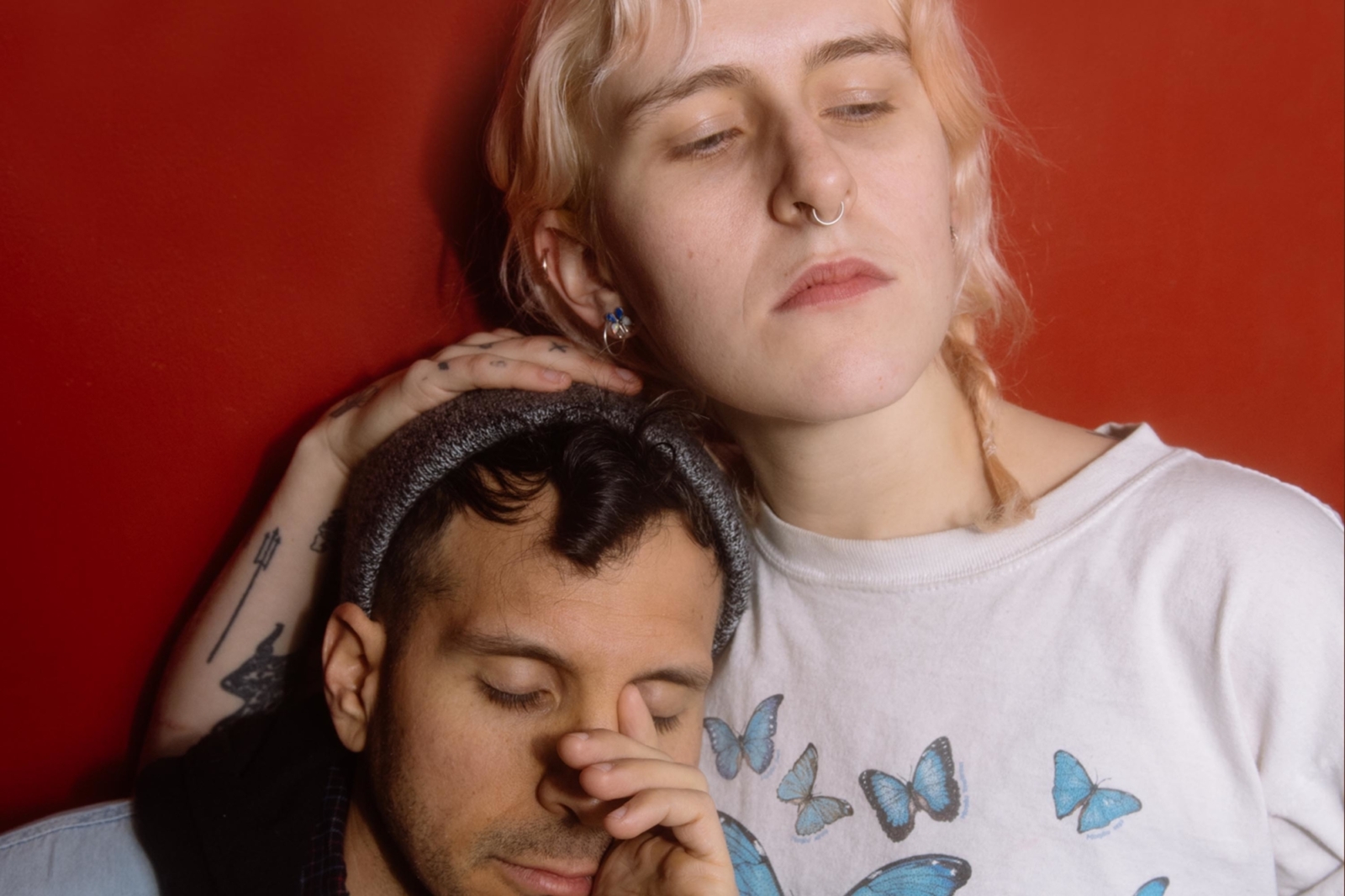 It's ahead of the former's UK live dates.
Chicago newcomer Lala Lala and US indie stalwart Why? have teamed up for new track 'Siren 042'.
The song comes ahead of Lillie West's UK live dates, which begin in mid-February at Brighton's Prince Albert and include gigs in Birmingham, Leeds, Glasgow, Manchester and London.
"Yoni [Wolf] once talked me down when we were on the strongest LSD of my life and I claimed to be 'drowning in a river of sadness'." Lillie says. "I text him when I'm sick. Is he my life coach? Seems that way. I am a WHY? super fan and making this song was a dream come true. I hope to trick him into letting me into his home and more collaboration soon."
Yoni adds: "From the golden olden days when Lillie used to sneak backstage at WHY? shows to drink up the whole rider and taint the water supply while the band was on stage, I never would have guessed I would end up such close friends with the Lala Lala songwriter. But fate has a strange way of contorting space, time, and our better judgements. I'd say we started to get close when we sat down for my podcast and talked it all out. I feel confused. I just adore her."
Lala Lala's UK dates are:
FEBRUARY
14 Brighton Prince Albert
16 Birmingham Sunflower Lounge
17 Leeds Brudenell Social Club
18 Glasgow Broadcast
19 Manchester YES
21 London Sebright Arms
Check out 'Siren 042' below.