Neu Pick
Listen to the sprightly punk of N0V3L's 'To Whom It May Concern'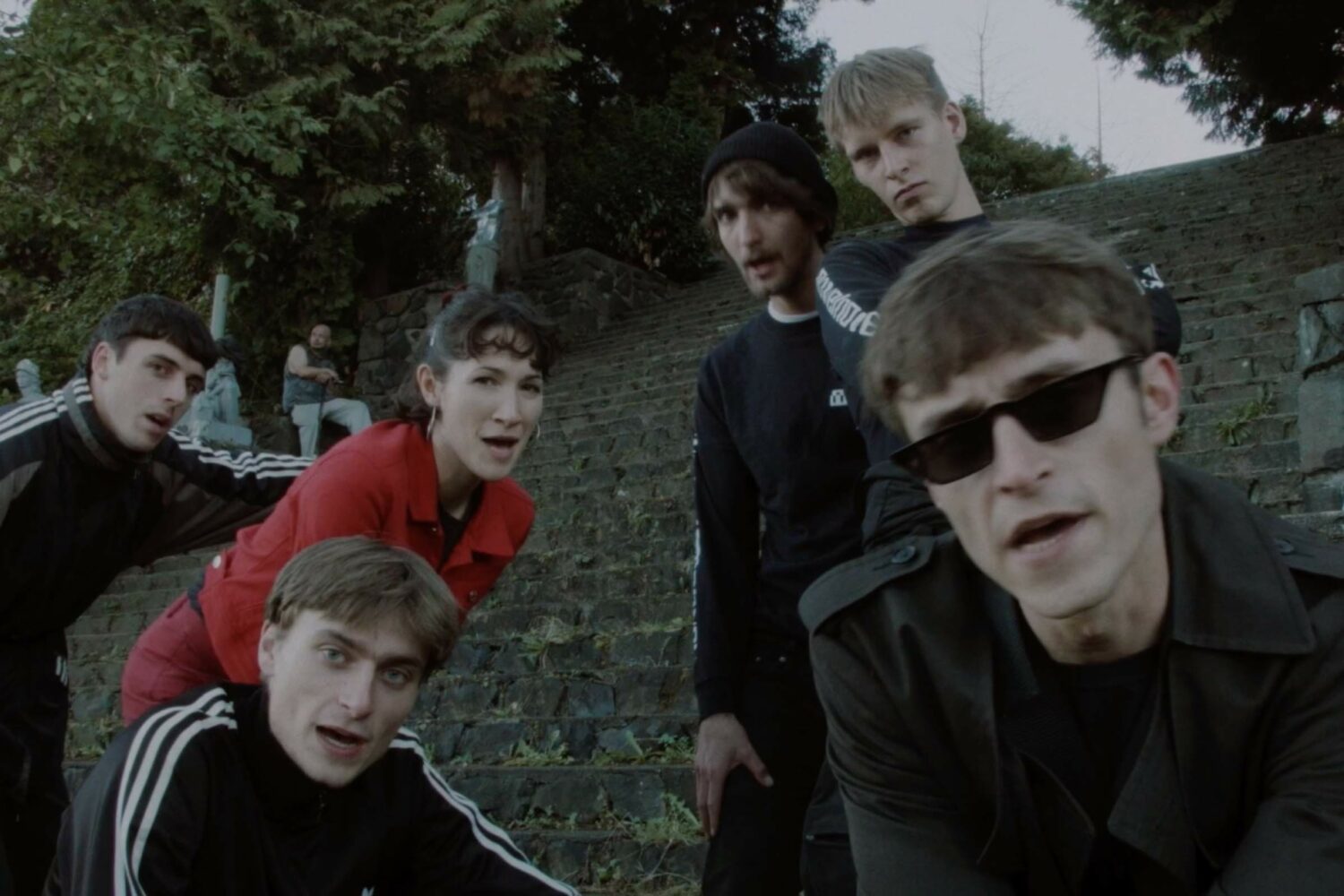 The Canadian troupe, ft members of Crack Cloud, make their UK debut this month.
Vancouver's NOV3L feature three members of lauded newcomers Crack Cloud, and on their debut EP 'NOVEL' - out on 15th February via Meat Machine, an imprint of Tin Angel Records - sees them mine the same nostalgic dance-punk mine.
Its latest track, 'To Whom It May Concern', is today's Neu Pick, and comes with a new video. Sitting firmly sunny side up, the track is carried by a buoyant bob of a bassline, before choppy guitars bring a Talking Heads influence into play.
The track barrels along, fuelled by a gang mentality reminiscent of The Clash, one which is reflected in the video, which sees the group running their way through town.
"The video for 'To Whom It May Concern' embodies an open call to contemplation during a time of intense societal transition influenced by mass digital communication and media," the band say in a statement.
"The 20th century has given rise to a transitory generation whose formative years have been spent participating in the rise of the unignorable internet and the initial stages of a transformation in humanity. In this context, how do we allocate our energy with lifetimes of content and avenues to explore? What kind of communities and relationships are we building? How do we want want to influence and shape the future?"
N0V3L are set to make their UK debut next week, with a tour beginning in Glasgow on 23rd January.
Watch the video for 'To Whom It May Concern' and view the dates below.
JANUARY
23 Glasgow, Nice'N'Sleazy
24 Manchester, YES Basement
25 Margate, Elsewhere
26 London, Label Mates Festival @ Shacklewell Arms
28 Bristol, Old England
29 Brighton, Latest Music Bar
£7.00
Buy Now