In Focus
The Ills: "We think Slovakia has a lot to offer musically"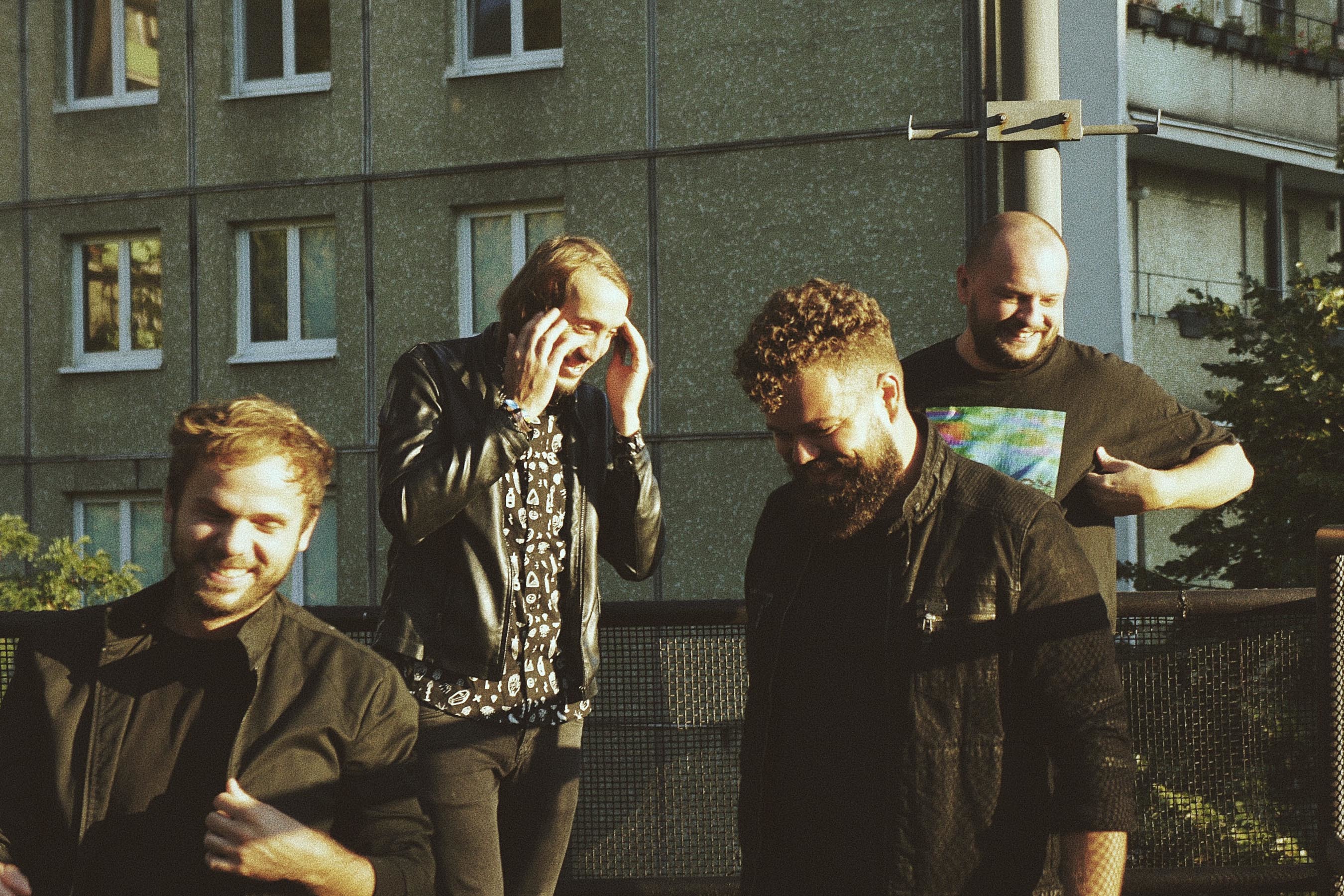 Ahead of their second trip to ESNS 2019, we spoke to the Slovakian band melding together post-rock and electronica.
Having melted post-rock and electronic elements together for over a decade now, the Bratislava-based four-piece The Ills are already breaking out of their local scene and seem set to become one of Slovakia's biggest new musical voices.
As part of our special edition In Focus magazine, we spoke to the singer ahead of her visit to this year's ESNS, where the Czech Republic and Slovakia are this year's joint focus countries.
Read our interview with The Ills below.
How long have you been playing together as a band?
We started ten years ago. We've had a few changes [in line-up] but I think this is the best combination.
Since you solidified your line-up a few years ago, have you found things moving more quickly for the band?
Definitely. It's the point when it started to be busier. When we [became a four-piece], that's when we started to go out more with each other, and hang out, and spend more time together as friends. This really helped the band to grow.
Were there always a lot of opportunities for you to play gigs in Bratislava?
In Bratislava, and in Slovakia, there is a really small scene, so you kind of know all the people around. It wasn't a problem to get a gig in Bratislava, never. We could be playing quite often, but we don't really want to, because the scene is so small that you don't want to play every month here. It's a small city - people will get bored! You can go on some kind of a tour one or two times a here, in maybe ten clubs.
Was it difficult for you to try and get your first gigs outside of Slovakia?
Czech Republic is really close, so you can always get gigs there. Because we used to be the same country, we have a lot of friends there so it's easier, but I think it was three or four years after we formed that we did our first gig abroad. Now we've been to Sweden, Holland, Germany, Iceland, Denmark.
When you go abroad and play, do you find that people know very little about Slovakian music?
I think Slovakian music isn't that famous throughout its whole history. We don't have really, really big bands here. In foreign countries, they don't know Slovakian bands. It's a shame. We think the country has a lot to offer musically.
"What is really different here in Slovakia musically is this typical Slavic harmonic content."
Do you see the Slovakian scene as being very varied right now?
What is really different here in Slovakia musically - or what could be really interesting - is this typical Slavic harmonic content, which is the typical ways of doing things melodically, which is very different to anything else around at the moment.
You're heading abroad again to play Eurosonic this month - how was your first experience of the festival back in 2016?
It was great, absolutely perfect. We slept on a boat! That was the first 'Woah!' moment! We played two clubs that were crowded, so it was really good.
What else have you got planned for next year following your ESNS set?
We're just finishing our next album [out 19th February], so right after that some tours. We've tried our best to be different this time. We were talking about how when guitar bands want a change, they go for an orchestra. So we didn't want to do that. We wanted to do it the classic guitar way, but with a lot of new sounds that we didn't use before.
Were you influenced by more Slovakian bands or bands from abroad when you were starting out as musicians?
Bands from foreign countries, absolutely. It's always a bigger scene, with bigger names and bigger music in general. Aphex Twin, Squarepusher and all the Warp Records people [were very influential]. Also Cocteau Twins, anything with an ambient, big sound. My Bloody Valentine, Glassjaw, Bon Iver.
Watch The Ills live on Wednesday 16th January at Der Aa Theater at 9.30pm or on Thursday 17th January at The Garage at 6.40pm.
Check out our special edition In Focus magazine below.