Listen
Surprise! Weezer have released an album of covers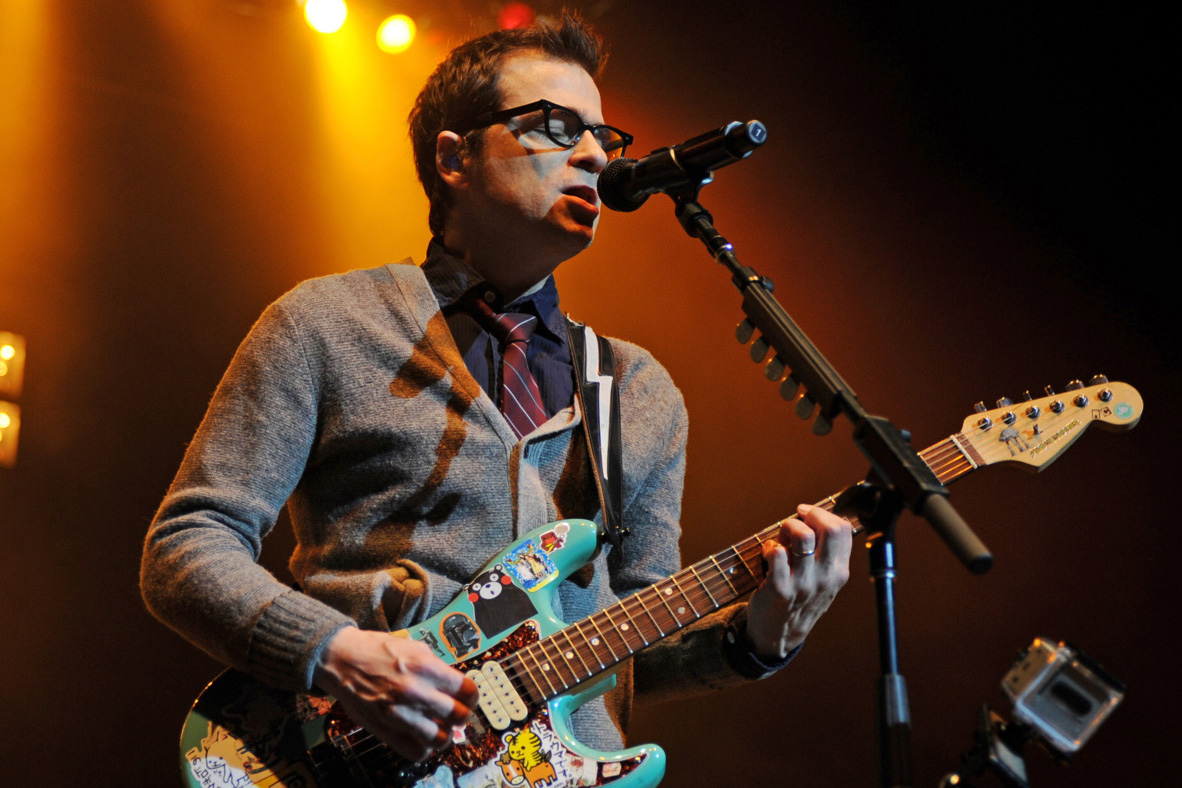 If you've ever wanted to hear Weezer cover TLC, today is your day.
If Weezer's cover of Toto's 'Africa' last year wasn't enough to satisfy your need for Weezer covers, you're in luck - the band have released an entire album of covers called 'The Teal Album'. Surprise!
Alongside their 'Africa' cover, the album also features Weezer giving their own renditions of songs by Michael Jackson, Black Sabbath, a-ha, Tears For Fears and… TLC! Because, why not?
You can see the full tracklist and listen to the album below.
And if that's still not enough covers for you, remember that Toto returned the favour and covered Weezer's 'Hash Pipe' last year too!
1. Africa (Toto)
2. Everybody Wants to Rule the World (Tears for Fears)
3. Sweet Dreams (Are Made Of This) (The Eurythmics)
4. Take On Me (a-ha)
5. Happy Together (The Turtles)
6. Paranoid (Black Sabbath)
7. Mr. Blue Sky (Electric Light Orchestra)
8. No Scrubs (TLC)
9. Billie Jean (Michael Jackson)
10. Stand By Me (Ben E. King)