Album Review
Keuning - Prismism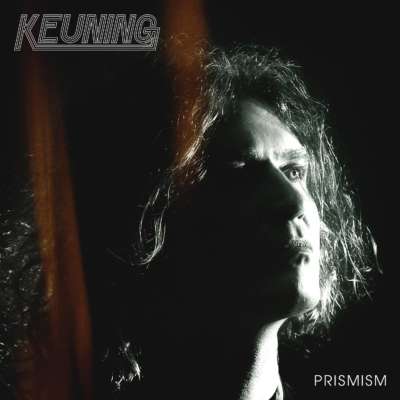 With all the composite parts in place, what 'Prismatic' lacks isn't effort, but direction.
Label: Thirty Tigers
Released: 25th January 2019
No band has ridden the wave of indie rock and roll better than The Killers. Beloved worldwide for plenty more than their breakthrough debut, their machine is one that moves skilfully with the times, led by an effortlessly charismatic frontman who knows exactly when to pare back and when to go for gold.
Having spent 17 years behind the guitar, 'Prismism' sees Dave Keuning take on vocals and a multitude of instruments, gestated during a much-needed break from a hectic Killers touring schedule. Still indebted to the desert dust and glitter that fuelled the engine of his day job, it's a mixed bag of a debut, offering flickers of Dave's knack for powerful synth and power chord lines but revealing very little about its creator. Meandering between unfinished storytelling and ambiguous sentiment, it is only 'Restless Legs' that offers any true hint to his state of mind, referencing the "fine line between love and anguish" that led him to take a step away from the touring lifestyle.
Musically, there are certainly some highlights; opener 'Boat Accident' shimmers into a fist pumping radio-rocker that makes a strong stab at a euphoric chorus, and hungover, carefree 'I Ruined You' certainly smiles like it means it. But for every triumphant win, there is a 'Broken Clocks' which rings a little too close to an abandoned Strokes Demo, or 'Gimme Your Heart', which feels like it might have truly shone in the hands of a scrappier outfit. With all the composite parts in place, what 'Prismism' lacks isn't effort, but direction - after the excitement of going it alone fully dies down and he figures out who he is, Keuning may yet have some more hits on his hands.
More like this