Album Review
Swervedriver - Future Ruins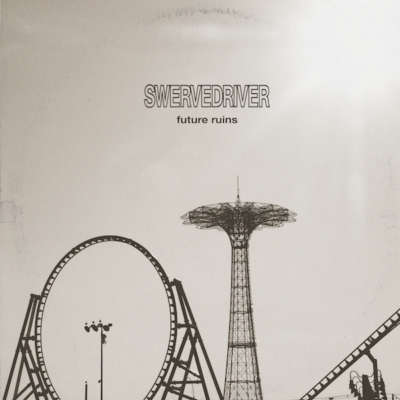 'Future Ruins' shows that the band still have something to say and prove.
Label: Rock Action
Released: 25th January 2019
"Don't it a comeback, I've been here for years," once went the wise words of LL Cool J. His infamous words apply just as much to '90s shoegazers Swervedriver, who split back in 1998, reformed a decade later, and released previous album, 'I Wasn't Born To Lose You' in 2015.
Sixth studio album 'Future Ruins' is exquisite, featuring jaw-dropping songs that tap into the human condition and what it means to be alive in 2018. Themes of foreboding about the future feature prominently, but the music is full of the complex fuzzy maelstroms that made many fall in love with the band in the first place.
'Mary Winter' kicks things off with tales of an astronaut trying to remember what 'real life' is like. Musically, it's business as usual as the guitars swell and fuzz about Adam Franklin's consoling vocals. 'Spiked Flower' showcases his relaxing and reassuring vocals as the main event. As his warming tones drift through, the music grows and swells with an almost pop sheen to it.
The most important aspect of 'Future Ruins' and Swervedriver is it shows that the band still have something to say and prove. They're in it for the long haul and, hopefully, back for good to document all our future ruins.