Watch
404 share debut single 'Fearful'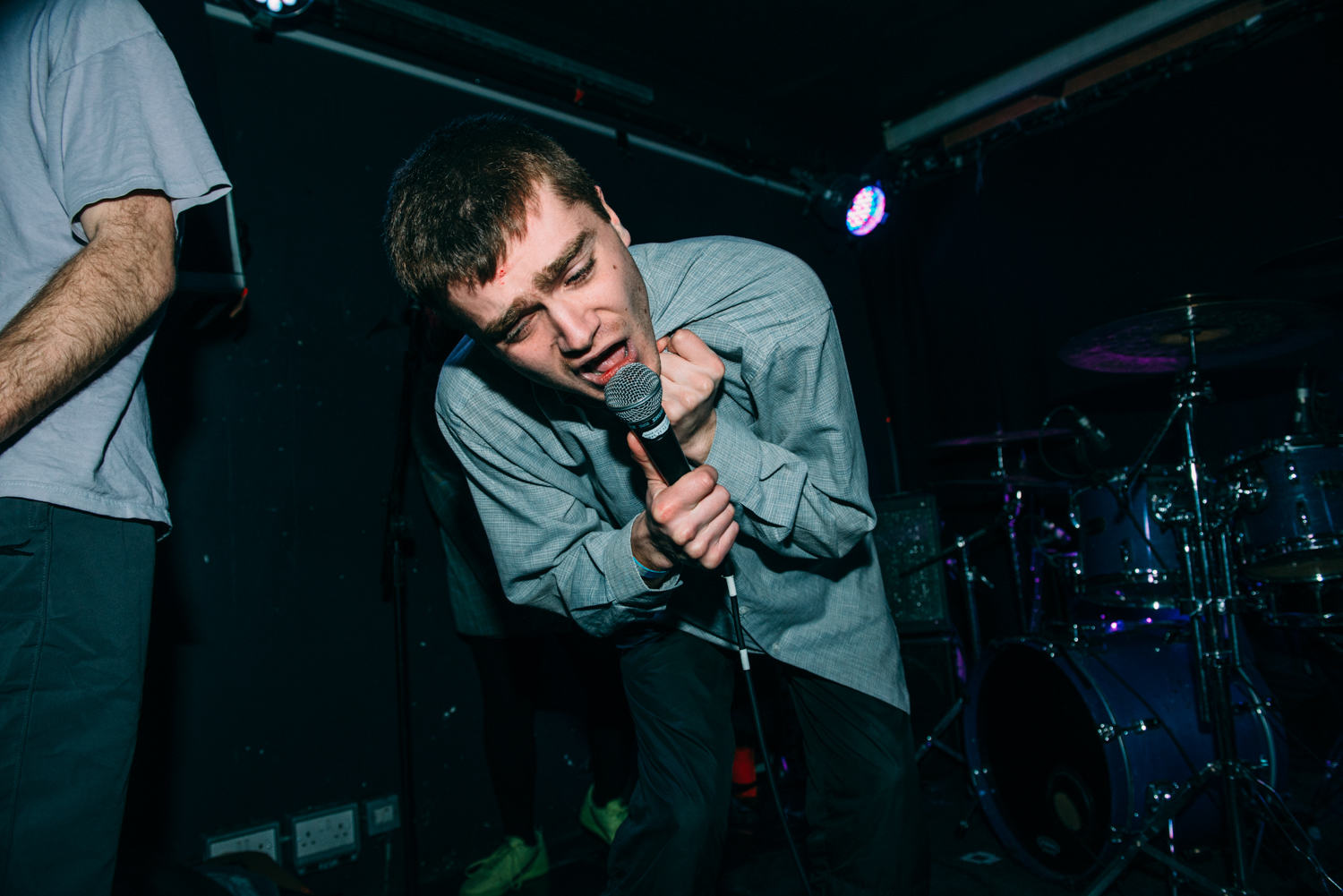 The new Dirty Hit signings have also shared a video for the track.
Last time we heard from 404 they were tearing up the stage at our Hello 2019 show, but now the collective have finally offered up some recorded music to back up their chaotic live shows.
Billed as "a damning analysis of government surveillance and moral panics", the group - a collective made up of Bathwater, Silvertongue, Eliot, Devenny and Sonny - have shared their debut track 'Fearful' alongside a video.
The London-based five-piece, who meld together hip hop and electronic music with a punk attitude, recently signed to Dirty Hit (also home to The 1975, Wolf Alice, The Japanese House and more) and are due to release their debut EP this March.
In our review of their recent set, we wrote: "From the first spat bars of their set, there's a wild-eyed energy here that borrows as much from punk as rap, and it doesn't take long for a moshpit to break out in response."

Watch their video for 'Fearful' below.