Live Review
John Grant, O2 Academy, Leeds
30th January 2019
"Ruth Jones has my balls in her hands"
John Grant is a man who wears many hats. Across his four solo records, starting with 2010's 'Queen of Denmark', he's shown himself to be a romantic, a nihilist, a hopeful soul and a doom-monger in equal measure. Tonight in Leeds, however, he appears exhausted.
The night before he took to the stage, news emerges that the Empire actor, Jussie Smollett had been physically assaulted in Chicago by two men who made racial and homophobic slurs at him. As John relays this story to the crowd, he struggled to find the words; shocked and angered at having to talk about such a heinous act in 2019.
Much of John Grant's work is about the gay experience and the male ego at large, all eruditely delivered in his frank baritone. From his take down of toxic masculinity on 'Smug Cunt', to the heart-stopping 'Glacier', his words bite just a little bit more tonight. Banter between songs is mostly brief because he knows his songs speak loud enough.
But at the end of it all, hope still exists and John Grant is an expert at prizing out those nuggets of it. It's what makes him such an exciting songwriter and performer. Even in the darkest moments, like with 'Sensitive New Age Guy', he's constantly trying to search for the good, or employing a healthy dose of self-deprecation.
In 'Grey Tickles and Black Pressures', in reference to his contracting HIV, he sings "I can't believe I missed New York in the 70s / I could have got a head start in the world of disease." Meanwhile on the riotous 'Preppy Boy', full of bleeps and squelches, John croons, as he slut drops around the stage, "If you've got an opening, then I am unemployed."
If Robyn perfected dancing through tears, John Grant has perfected dancing through the apocalypse. With a band consisting of long serving keyboardist Chris Pemberton and former Banshee, Budgie, having the time of his life on the drums, even his most Newman-esque ballads still hook you into a hypnotic sway. Tracks like the thumping 'Black Belt' and dark, synth-heavy 'Tempest', complete with '80s video game sounds playing on a sample pad, feel as expertly crafted as they do on record.
'Metamorphosis', which features John performing what feels like sixth form stream-of-conciousness poetry in a deliberately "kooky" voice, still feels at odds with the rest of his catalogue and doesn't really land here. But for every 'Metamorphosis', there's plenty more wonderfully mordant turns in his set list.
And so, despite the news he announced early on which prompted a stunned silence followed by jeers directed at the perpetrators (and Trump) from the crowd, John Grant showed over these 2 hours that he's ready to keep fighting on. To keep finding the light in the dark and showing us the way.
Interrupting Chris Pemberton cueing up the next song, Grant exclaims with genuine glee "I've just discovered Gavin & Stacey for myself… Ruth Jones has my balls in her hands". He might appear exhausted, but he's certainly not defeated. As the world burns, there's no place better to be than in the company of John Grant.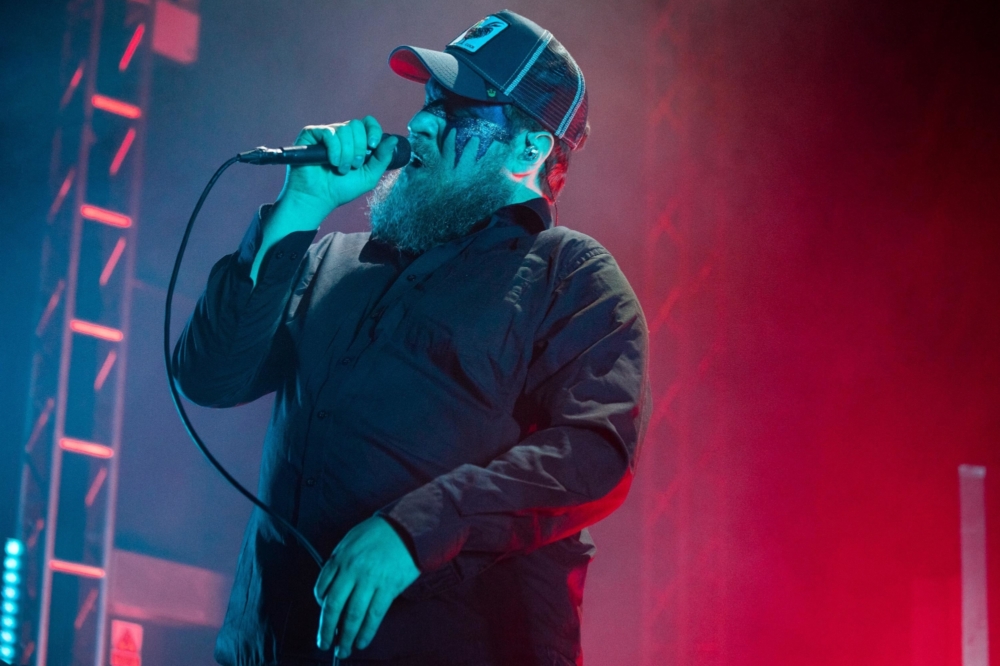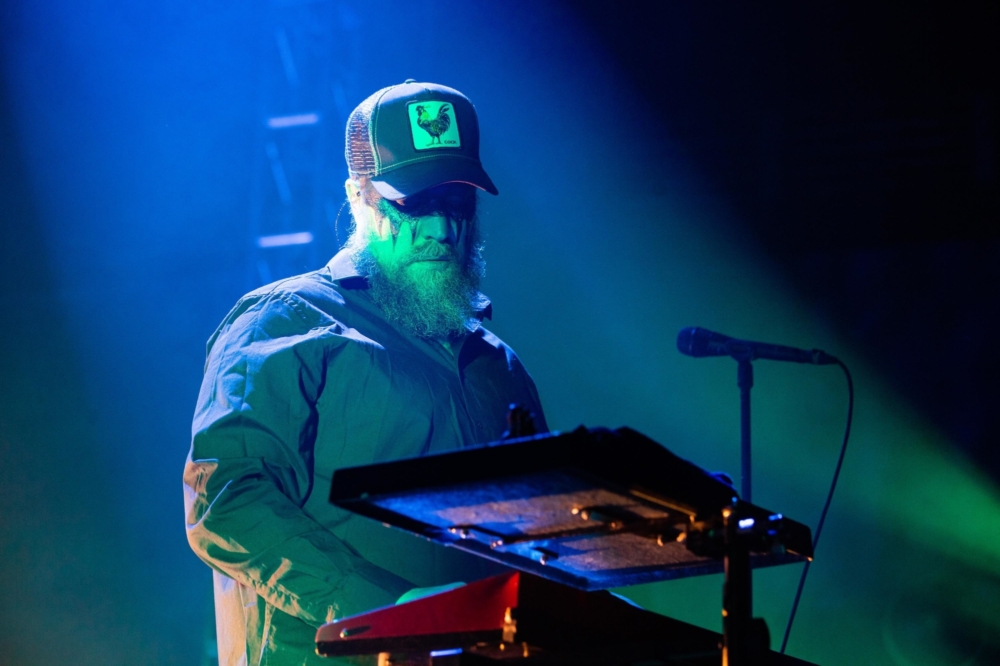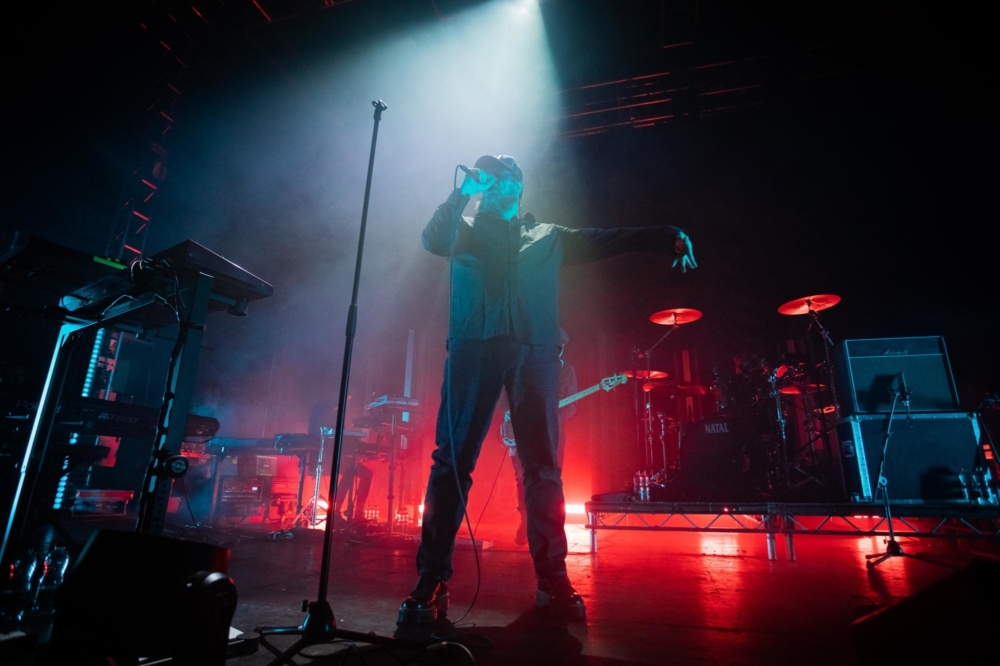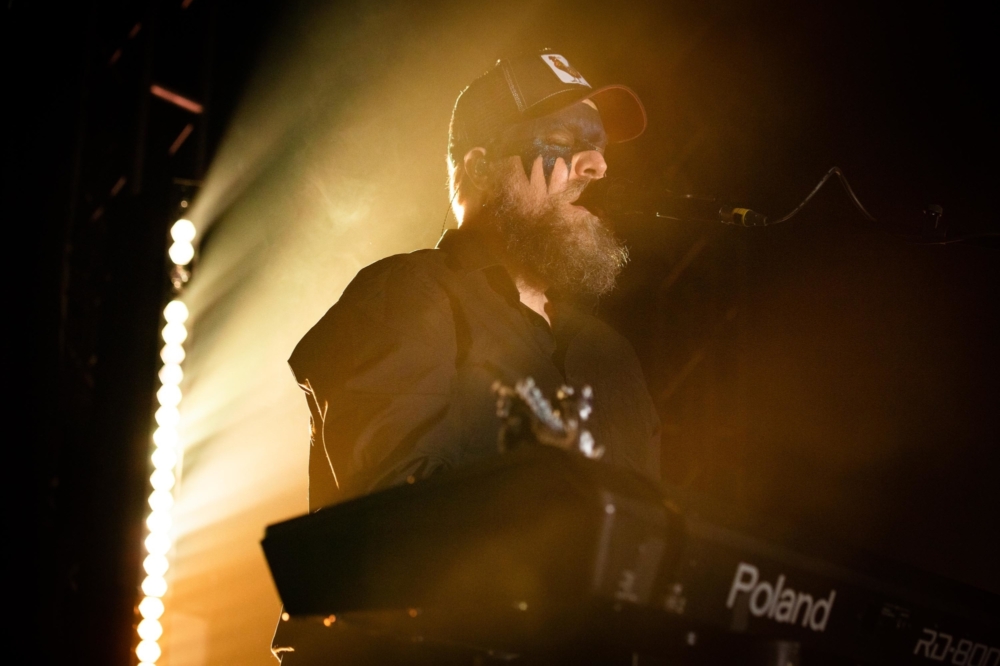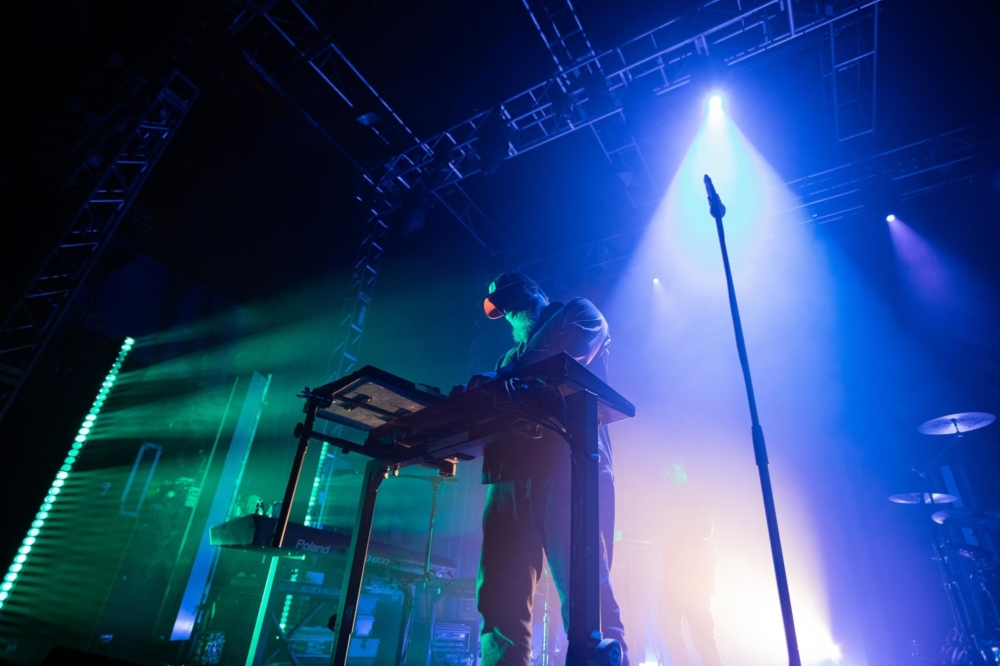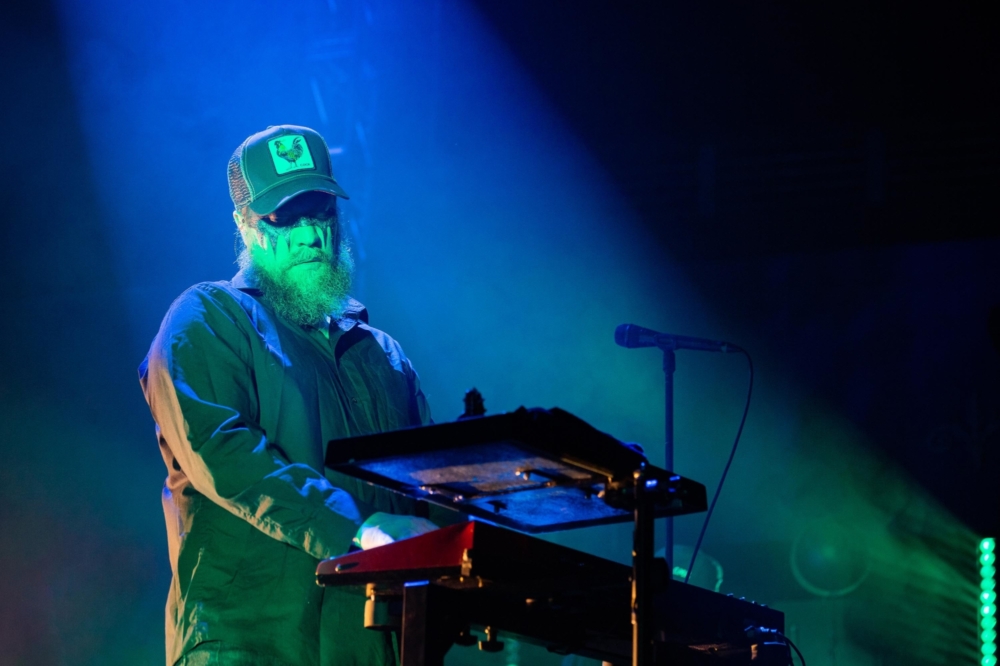 Get your copy of the latest issue