Album Review
White Lies - Five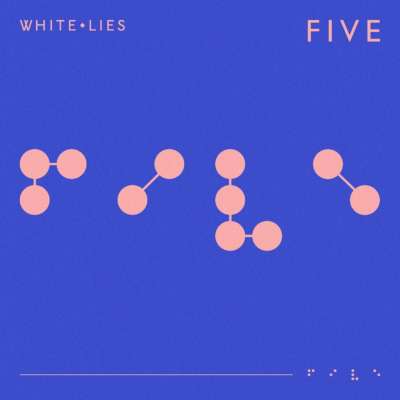 A neat reminder of their staying power.
Label: PIAS
Released: 1st February 2019
After a run of peculiarly-titled full-lengths that includes 2013's 'Big TV' and 2016's 'Friends', White Lies have plumped for something altogether more banal this time out; 'Five' is their fifth album, and that framework for naming a record usually suggests that the ideas are running out. As it happens, though, five isn't really the magic number for the trio; surely ten is the more important figure, as 2019 marks a decade since they topped the charts with debut LP, 'To Lose My Life…' That they're still going strong and filling rooms marks them out as indie rock survivors, especially seeing as they've done so without any particularly profound sonic progression over the course of the albums that have followed.
Instead, they've always flirted with new ideas without ever fully committing; rousing arena rock on 'Ritual', panoramic soundscapes on 'Big TV', synthpop on 'Friends'. 'Five', meanwhile, feels like an exercise in softness of touch, maybe the most reserved White Lies album to date; there's less bite than usual in Harry McVeigh's vocals, and where previously the guitars would be spiky and nudge towards post-punk, there's languid, melodic riffs on the likes of 'Finish Line' and 'Denial'. Much of the album is set against a backdrop of undulating beds of synth, which is an approach that suits them far better than 'Friends'' bouncy take on electronic sounds; 'Tokyo' nods cleverly towards New Order, whilst the closing salvo of 'Believe It' and 'Fire and Wings' finds a pointed, gripping balance between the guitars of the old White Lies and the fluttering keys of this latest iteration. Long-standing followers will lap up 'Five'; for everybody else, it serves as a neat reminder of their staying power.