Introducing
Get To Know… Lacuna Common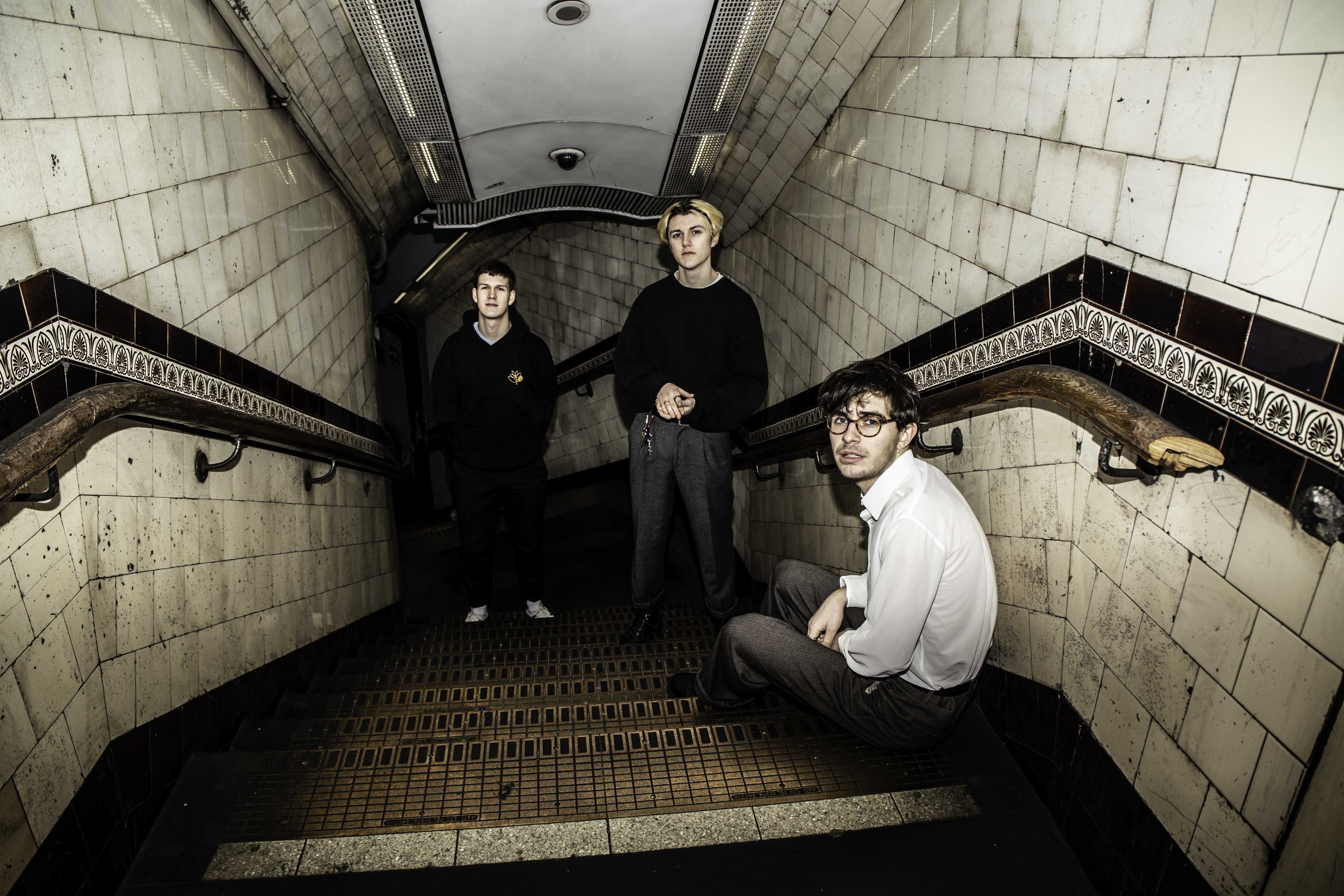 Meet the Oxford bunch making a rowdy indie riot and watch their new 'Lack Of Knowledge' video.
Hello and welcome to DIY's introducing feature, Get To Know… With two new acts a week, the feature pretty much does what it says on the tin: getting you a little bit closer to the buzziest new acts that have been catching our eye as of late, and working out what makes them tick.
We've recently introduced you to Brisbane's Hatchie, Oslo's Girl In Red, Cannibal Hymns-signed Brighton newcomer NANCY, the buzzy Biig Piigand weirdo Londoners Sistertalk. Today we're with Oxford's Lacuna Common.
We first met the rowdy trio via their recent single 'Lack Of Knowledge', an introduction that presented a band with an untameable, fizzy energy, and is the sonic equivalent of hurling yourself into a messy moshpit after a few too many lagers.
The band are set to play a hometown headline show at The Cellar in Oxford this month, with London and Southampton gigs to follow, before a slot at Truck Festival in July.
Watch their new video for 'Lack Of Knowledge' and get to know the band in our new interview below.
Describe your music to us in the form of a Tinder bio.
Pub?
What's your earliest musical memory?
Gabe (drums): My dad bought me a Ricky Martin CD – it ruined me.
Tom (bass/vocals): Dancing to Pendulum in my room with my sister.
Alfie (guitar/vocals): Being encapsulated by Michael Jackson's moonwalk.
Who were some artists that inspired you when you were just starting out (and why)?
Seeing Cassels at Common People in Oxford a couple of years ago and watching how they just owned the stage and completely destroyed their set. It really resonated with us that they were young, local guys – they inspired us to start up the band and do something like that ourselves.
You're based in Oxford - what's the music scene like there at the moment?
There's some great guitar bands around but it's gotten a bit quiet as bands like Self Help, TMA and Mother have ventured out to do some bigger things. Venues like The Cellar being threatened with closure has also really put a a dampener on the scene. We're fully behind the campaign to Save The Cellar.
Are there other artists breaking through at the same time that you take inspiration from?
Ugly, we've played with them recently and really like their sound. Fontaines D.C. and Sports Team are definitely killing the game at the moment, and leading the way for bands like us.
Who would be your dream collaborator?
Spice Girls. 100%.
Musically or otherwise, what are you most looking forward to in 2019?
Releasing our new double A-side, keeping the momentum going by playing bigger and bigger rooms throughout the country and having some fun in the sun at some festivals this summer.
If people could take away one thing from your music, what would it be?
If you aren't happy, fucking do something about it.
View the band's upcoming tour dates below.
FEBRUARY
15 Oxford, The Cellar (headline show)
21 Southampton, Heartbreakers
27 London, The Five Bells (with Italia 90 and Desire)
MARCH
06 London, The Monarch
JULY
26-28 Truck Festival