Listen
Anna Of The North returns with new song 'Leaning On Myself' and tour dates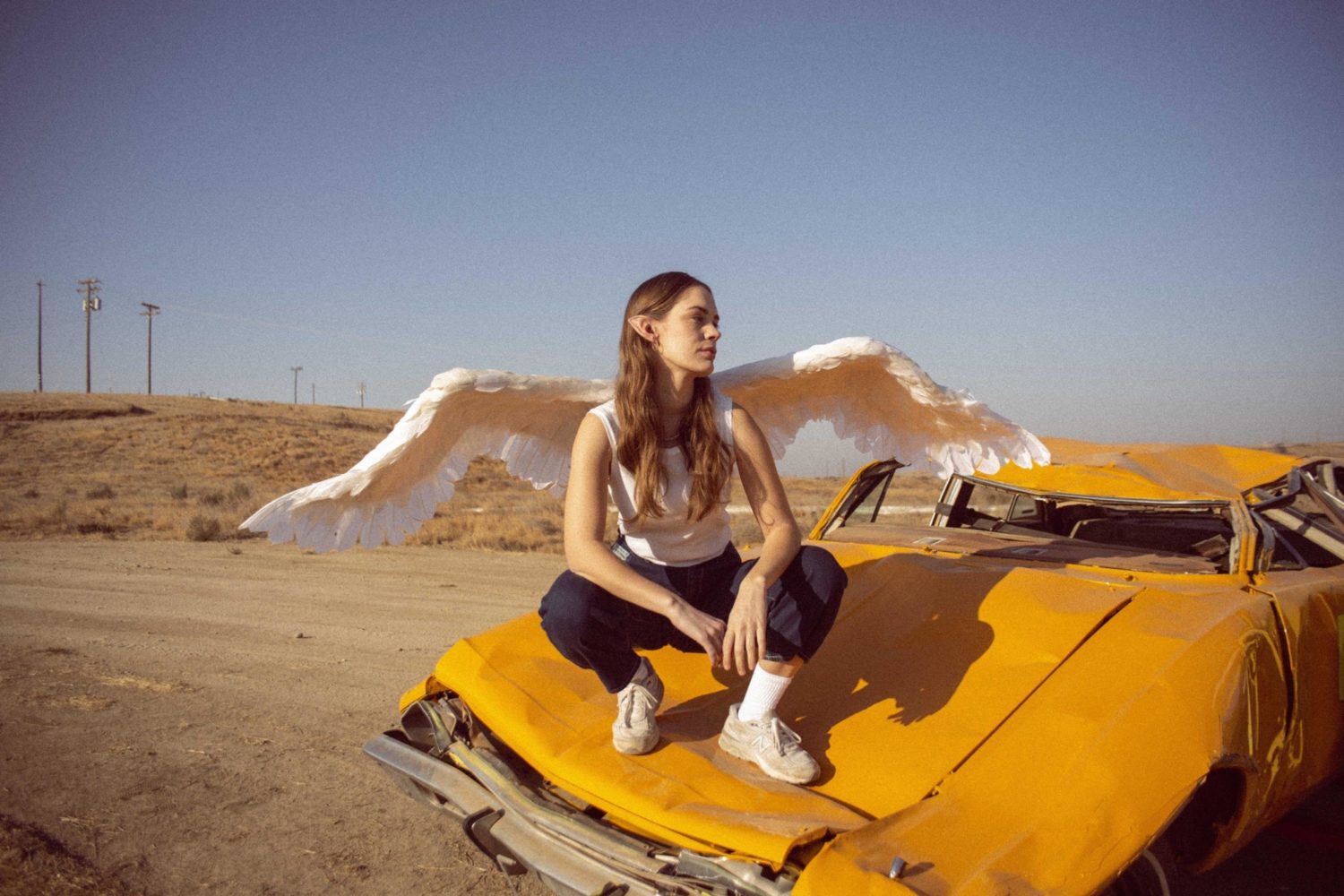 A London show in March will be followed by a US tour in April.
Anna Of The North has returned with new song 'Leaning On Myself' and a host of new tour dates.
The new track follows her debut LP 'Lovers' from 2017, and she's bringing the new track to London's Village Underground next month, before heading out on a April headline tour in the US.
"I've been writing a lot of music the past year," Anna says of the new material. "'Leaning On Myself' is one of the songs that came out of it, maybe one of my favourite songs. I remember flying home from the States where we wrote it and I started crying. I kind of realized I'd written the soundtrack of my life one year ago. There was a point in where I went through a lot of shit and I wasn't feeling very well.
"I had one big break down where I called my mom and just knew I had to change my ways. I had to cut some people out of my life, people I loved but I knew weren't really good for me. It was tough. But I'm good now. Every time I listen to this song it takes me back to that moment. It's fucking sad but also powerful. I'm very grateful for where I am today. In the end you only have yourself, you know, and I guess that's ok."

Watch the video for 'Leaning On Myself' and view the tour dates below.
Read our interview with Anna Of The North around the release of 'Lovers' here.
MARCH
19 London, Village Underground
APRIL
19 Boston, Brighton Music Hall
21 Washington DC, U Street Music Hall
22 Brooklyn, Music Hall Of Williamsburg
24 Los Angeles, Troubadour
26 San Francisco, Popscene

Get your copy of the latest issue