Neu Pick
Happyness' Benji Compston emerges as Jelly Boy, contemplates fatherhood on 'Give Up And Gamble'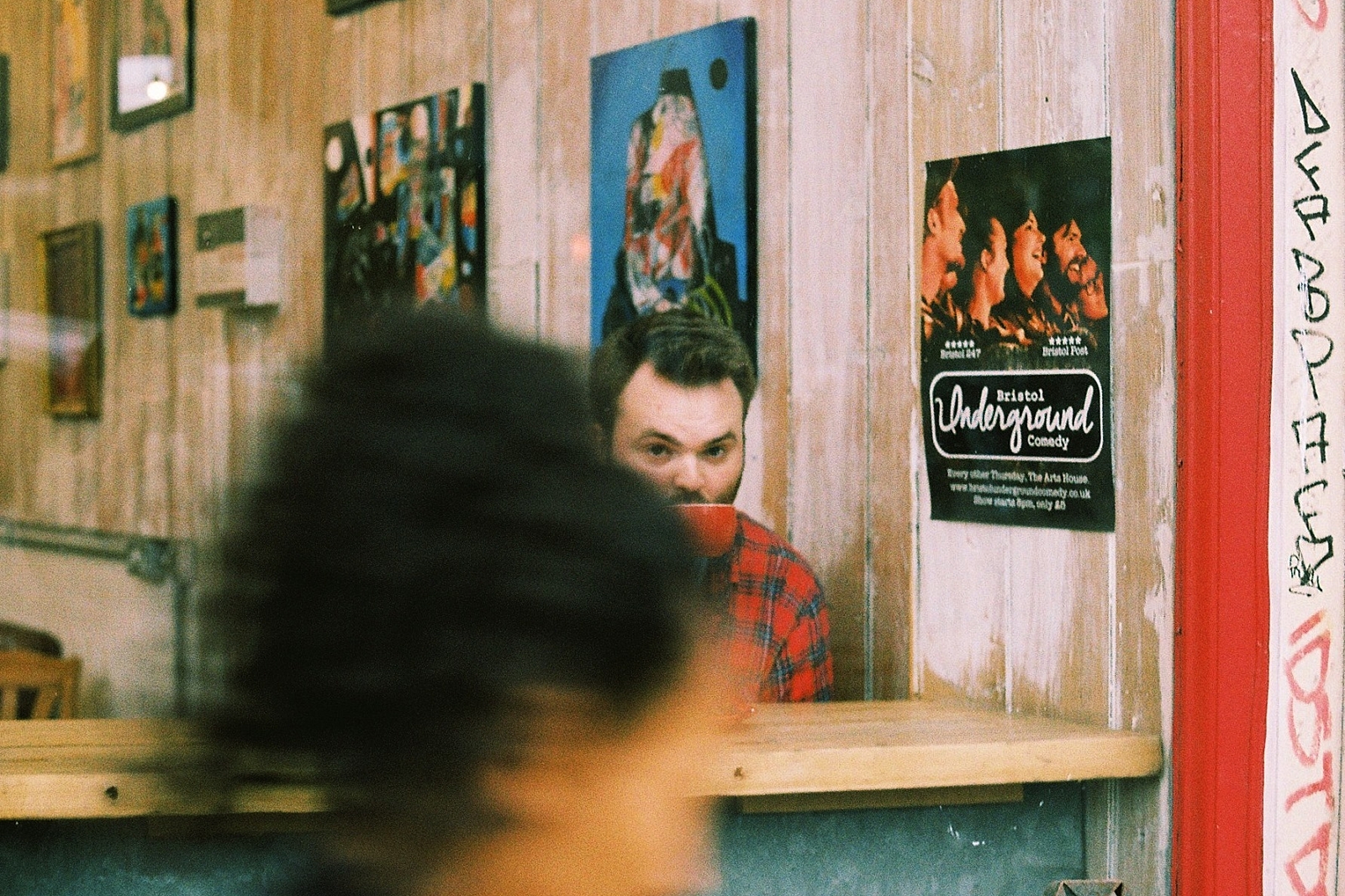 The track is from a new EP, out in April via Cannibal Hymns.
Benji Compston - best known to us as a founding member of Happyness - has emerged today with new solo project Jelly Boy.
The new project is set to release debut EP 'Everybody Is A Universe' on 5th April via Cannibal Hymns (Our Girl, NANCY), and its first single, 'Give Up And Gamble', is today's Neu Pick.
Inspired by the arrival of his first child, a series of health issues and the closure of Jelly Boy studios in Dover, the making of the EP was a restorative process.
"I wrote this song in L.A. approaching imminent fatherhood," Benji says of 'Give Up And Gamble'. "I think it's probably some kind of twisted-take on 'what to expect when you're expecting', like a self-help-motivational-therapy song for the hopelessly ill-equipped. It's like trying to play a slot machine in the cold light of day, not noticing it's unplugged."

Forged off the idea of making the most of situations and cherishing second chances, 'Give Up And Gamble' is an intoxicating listen, with distorted vocals placed over rough'n'ready indie-rock from decades past. It's a gorgeous introduction to the project.
Jelly Boy is set to play a headline show at London's Shacklewell Arms next month, alongside tour dates with Our Girl and Willie J Healey.
View the dates and listen to 'Give Up And Gamble' below.
FEBRUARY
13 Brighton, Prince Albert*
14 Oxford, Bullingdon*
16 Southampton, Heartbreakers
28 Birmingham, Sunflower Lounge
MARCH
01 Leicester, Cookie*
02 Guildford, Boileroom*
04 Liverpool, Phase One%
06 London, Southbank Centre%
07 Salford, Sacred Trinity Church%
08 Brighton, Rialto Theatre%
09 Cambridge, Unitarian Hall%
14 London, Shacklewell Arms
16 Bristol, HY Brasil
*with Willie J Healey
%with Our Girl
£7.00
Buy Now