Album Review
Perfect Son - Cast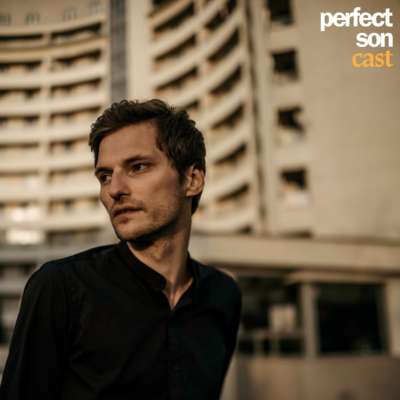 He's now fully embracing a dark, industrial indie sound.
Label: Sub Pop
Released: 15th February 2019
Polish musician Tobiasz Biliński previously made a handful of records under the moniker Coldair, which largely showcased gentle, guitar-led ballads in the vein of Nick Drake. On third album, 'The Provider', though, he turned to synths and drum machines - which caught the attention of American label Sub Pop. Nearly three years later, Tobiasz has now adopted the title Perfect Son (taken from the title of a song on 'The Provider'), fully embracing the dark, industrial indie sound signposted by his previous effort, and is now the first Pole to sign with the legendary Seattle rock label.
Perfect Son's sound is consistent across the ten tracks on 'Cast'. Second track 'Lust' is a fine template for what to expect - a maelstrom of heavy noise created from a canvas of pulsing synths, with dark and stormy guitar chords and bustling, programmed drums. His falsetto vocals are what sets his sound apart from other post-Depeche Mode style artists - he's a gentle and restrained singer, and his voice often sits atmospherically in the mix like swooping strings.
'It's Your Life' is a standout, with a galloping rhythm leading towards an ecstatic, synthesised climax, while the menacing synth lick that underpins 'My Body Wants' makes it another choice cut. Elsewhere, down tempo numbers like 'Old Desires' bare similarity with the chillwave sound of acts like Washed Out, only with a darker personality and heavier effects.
Otherwise, 'Cast' generally meshes into a dense blanket of sound too easily, with few variations to the established musical routine. It's dark, atmospheric and shoegazey - and as a sonic canvas it works well. But several of the songs struggle to say anything that's not already been said elsewhere on the album.