Album Review
Wicca Phase Springs Eternal - Suffer On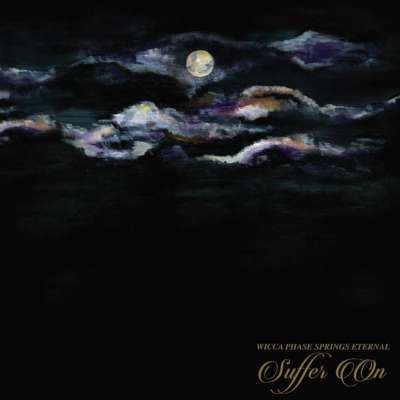 Everything slots together perfectly.
Label: Run For Cover
Released: 15th February 2019
When Adam McIlwee left his post fronting Pennsylvania punks Tigers Jaw, no-one could have quite expected his next move. Fronting the rap collective Gothboiclique - which included Lil Peep until his passing - and making music as Wicca Phase Springs Eternal, it was a left turn in the most surprising sense. Working with producers such as Clams Casino on a host of erratic SoundCloud releases, early Wicca Phase music is like watching an artist work out who he wants to be and what he wants to say in real time.
With 'Suffer On', his debut album proper, everything slots together perfectly. While his early releases sought to make a statement with brash Soundcloud rap that threw him out of the emo box he'd been placed in, 'Suffer On' finds a happy medium, and comes with a sense of the songwriter no longer having to prove himself.
As a result, the album feels gloriously free (at least musically - its lyrics still focus on despair and depression). Blunt strums of acoustic guitars meet subtle but forceful 808 drum beats on opener 'Together', while single 'Just One Thing' is a witchy cut that sees Adam stretching his voice gloriously in its intoxicating chorus.
Profiting from an understanding of the new project that would only ever come with time, 'Suffer On' sees Wicca Phase Springs Eternal leave all preconceptions at the door. It's best shown when penultimate track 'Put Me In Graves' changes tact half way through, suddenly becoming a trance song without warning, and seeing the singer soar into a new era.