Introducing
Get To Know… Elena Setién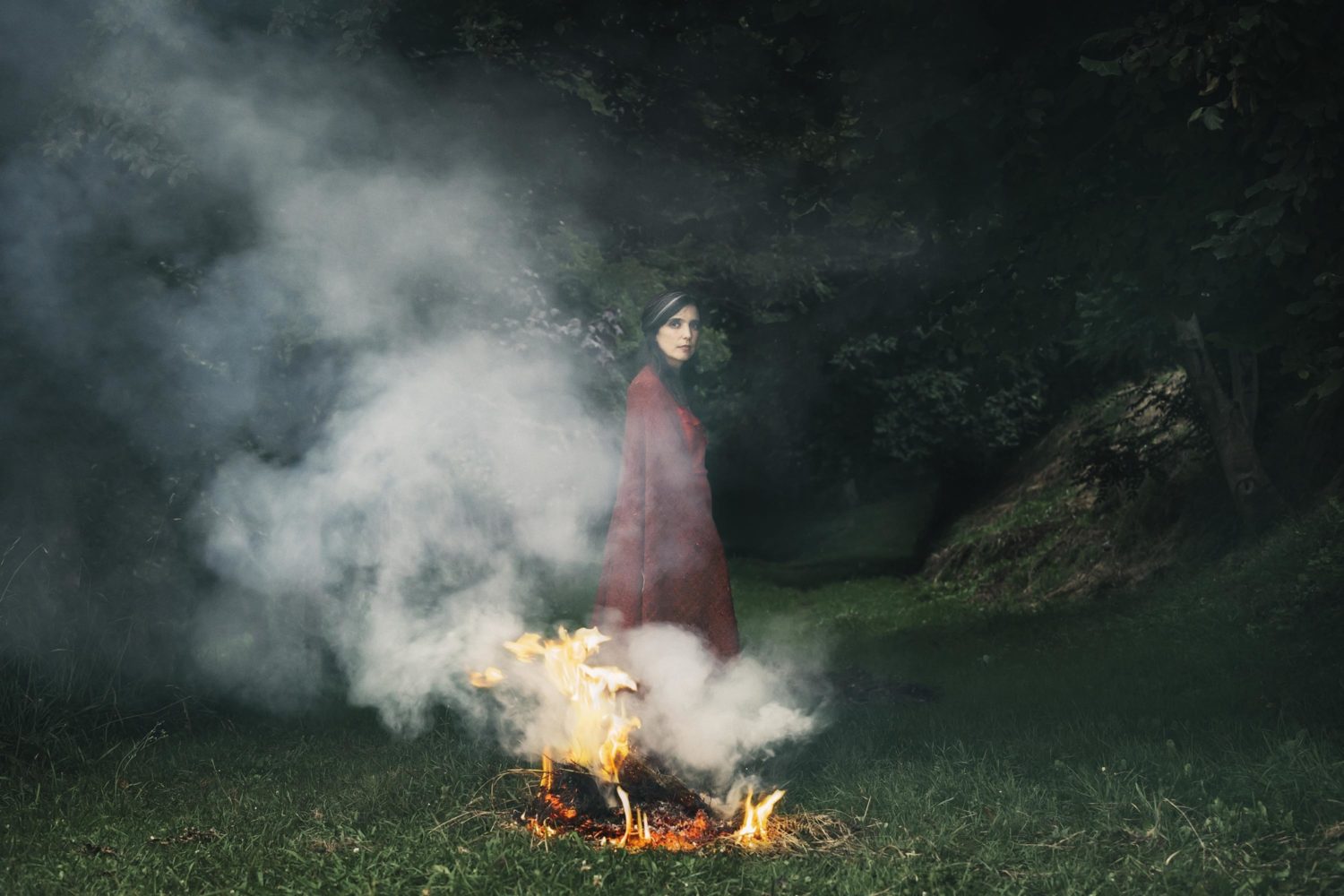 The Spanish singer's new album 'Another Kind Of Revolution', out now via Thrill Jockey, is full of pure, shimmering folk songs.
Hello and welcome to DIY's introducing feature, Get To Know… With two new acts a week, the feature pretty much does what it says on the tin: getting you a little bit closer to the buzziest new acts that have been catching our eye as of late, and working out what makes them tick.
We've recently introduced you to Oslo's Girl In Red, Cannibal Hymns-signed Brighton newcomer NANCY, the buzzy Biig Piig, weirdo Londoners Sistertalkand Oxford's Lacuna Common, Coventry newcomers FEET and bilingual synth-popper MUNYA. Today, we meet Elena Setién.
Releasing her new album 'Another Kind Of Revolution' last week via Thrill Jockey Records, the San Sebastian-based singer makes pure, thrilling folk music that's immaculately composed and reflects on the political upheaval her native Basque region saw during her childhood.
Listen to the record and get to know her a little better via our Q&A below.
Describe your music to us in the form of a Tinder bio.
Very organic, eclectic, subtle, with good melodies and warm vocals.
What's your earliest musical memory?
My earliest musical memory is a very lucky one.. as a very young child, may be three years old, I used to hang around with my mum and her music friends who used to come home, while there were playing. I remember listening to them play enjoying a lot and seeing my mum's guitar case, with a nice red, velvety surface inside, and thinking: Oh!! There I could lie down and sleep a little nap. Cozy!
Who were some artists that inspired you when you were just starting out (and why)?
Tom Waits inspired me a lot.. his sound was so unique, so personal. Also his whole univers- a very strong artistic expression.Sigur Ros was also a mind opener- new concept of sound as something multi dimensional.I also listened to a few jazz singers, Nina Simone and Billie Holiday of course but also more underground singers like Sheila Jordan. They were strong women and had again, very personal, unique voices.
You're based in San Sebastian - what's the music scene like there at the moment? Are there other artists breaking through at the same time that you take inspiration from?
San Sebastián is not a big city, but there are inspiring artists. Two songwriters and improvisers I like are Neighbor (Maite Larburu) and Mursego. San Sebastián cult artist Rafa Berrio is ever inspiring and this newer band called Grande Days do great live shows with visuals.
Who would be your dream collaborator?
Difficult question!! There are so many fantastic musicians that I'd love to collaborate with.. But if I had to choose a dream collaborator I would say Jon Bor "Jonsi" Birgisson.
Musically or otherwise, what are you most looking forward to in 2019?
I'm really looking forward to playing concerts in Scandinavia, Germany, England and Spain. I feel I'm in good shape : I really enjoy playing my songs at the moment so I can't wait to share that with an audience.
If people could take away one thing from your music, what would it be?
Probably a sense that time can be in many different ways: by going into the music one can forget about it.

Get your copy of the latest issue