From The Magazine
Foals on the new direction of 'Everything Not Saved Will Be Lost - Part I': "We're doing something vital in our time"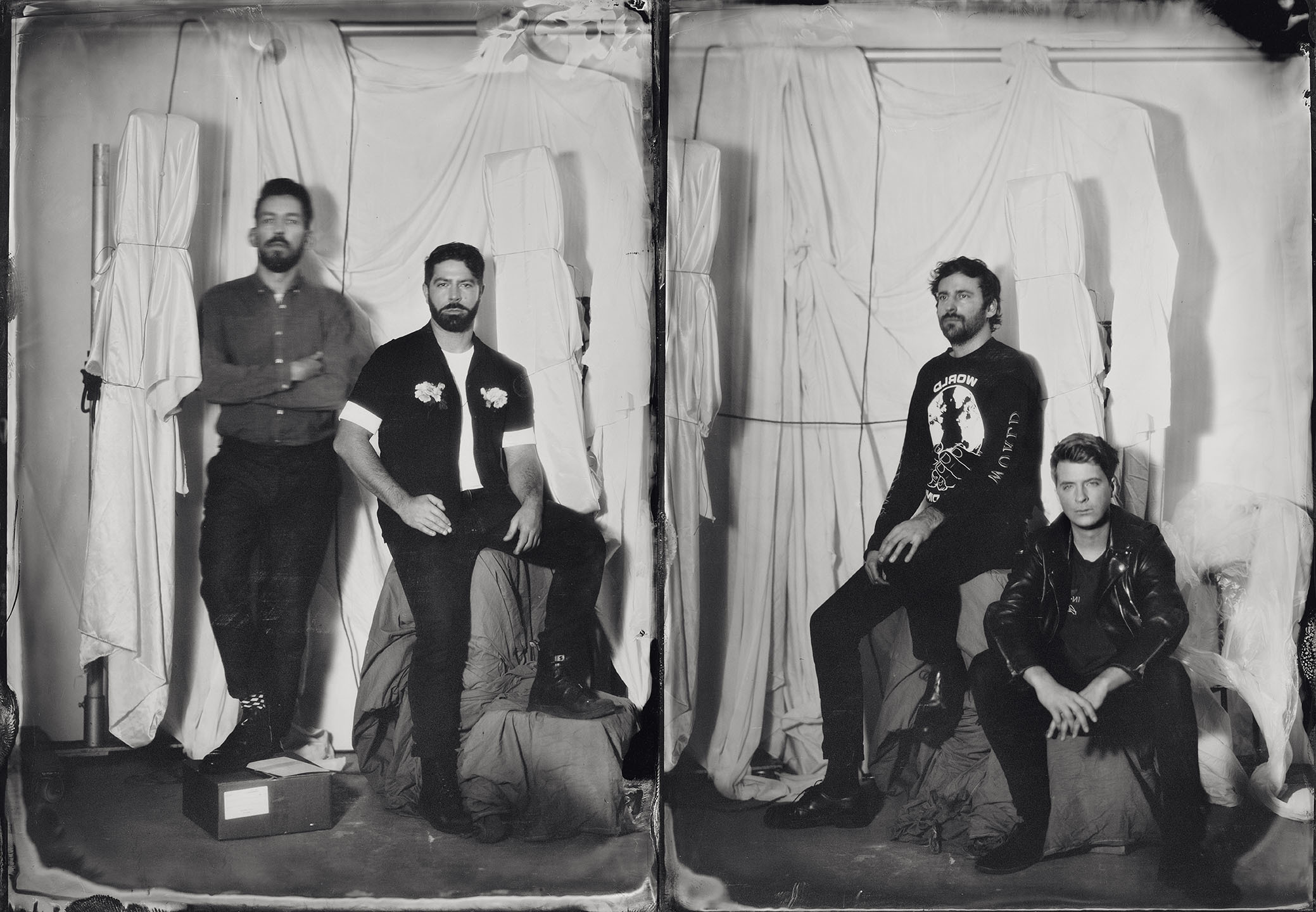 Releasing not one - but two! - albums in 2019, we talk to Foals for the cover of the March issue of DIY about their important new chapter.
Foals are on the cover of the March issue of DIY, speaking about the road to their double album release this year, with parts one 'Everything Not Saved Will Be Lost' due out this March.
"I think the record is a testament to [lack of careerist thought]," frontman Yannis Philippakis explains to us in the cover feature. "We haven't made a straightforward record. That wasn't the concern. We wanted to have a more wildly creative experience and experiment more, take more time over the music, really try and push ourselves to make a record that we would feel was the defining expression of the band, where in 20 years time we'd look back and hopefully it would be our favourite. And then we ended up with two."
The band's fifth album also marks their first since the departure of bassist Walter Gervers, who left the Oxford band last year after twelve years. "We had some shows with him in the summer that we knew were gonna be the final ones, and I don't think there was ever a question about not continuing [the band], but there was definitely a question of OK, how do we actually write more music together?" Yannis tells DIY. "Wally's departure in some ways was a catalyst for us to have to mix it up and approach it in a different way because we physically couldn't go to the same room in Oxford and play in the same way.
It's also, as the band explain, a chance to release a record that's more connected to the world around them than any of their previous releases have been. "10 years ago, when we were writing 'Antidotes', the perilousness of the environment or the political mayhem that's going on wasn't as pressing as it is now," he adds. "But there's an urgency to these things now that needed to be expressed artistically, and I wanted the landscape of the record to be set in cities that are on fire and abandoned streets that are no longer inhabited, because then the record becomes a mirror to the world and that's when it excites me."
For the full feature, pick up a copy of the new issue of DIY, out this Friday. Order a copy (or subscribe!) below.