Neu Pick
Sink into the soothing 'Sudden Love Affair' from LA Peach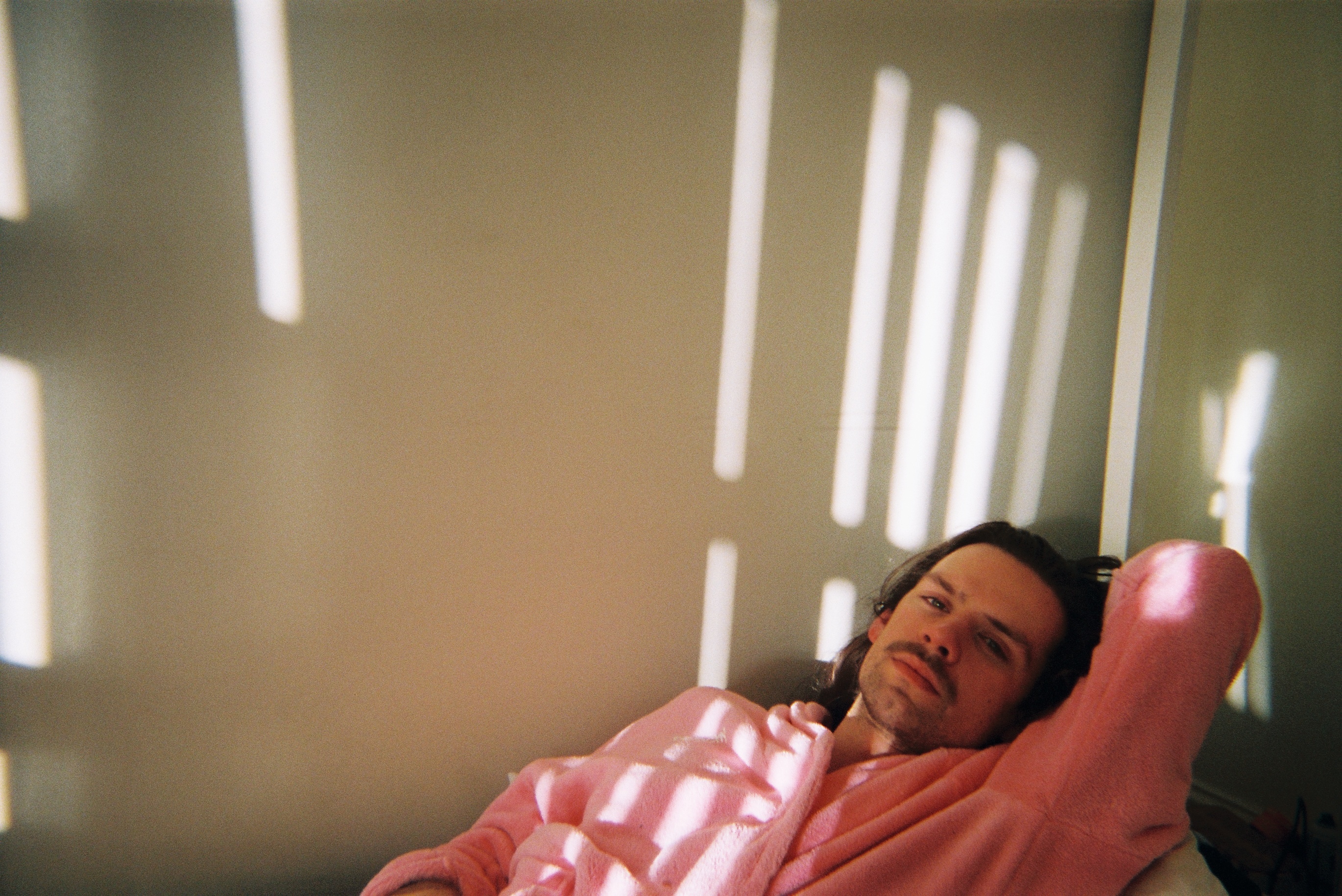 The new track from the Londoner is today's Neu Pick.
Every weekday, DIY's new music know-it-all Neu brings you one essential new release to get obsessed with. Today's Neu Pick comes from LA Peach.

London-based project LA Peach is releasing his new single 'Sudden Love Affair' on Friday (1st March) via 38 Spaces Recording Company, and we've got the first peek at the track and its accompanying video as today's Neu Pick.
A gorgeously silky cut, the track thrives on simplicity and restraint, but there's always a feeling of the track having the ability to burst forwards into something far grittier, louder and more anthemic. Like a Keaton Henson with a little more love in his life, it's an absolute gem.
"I wrote Sudden Love Affair shortly after I met my, now fiancé, and I got all worked up and worried about it and started to make up reasons not to fall in love, but even though I wrote a song about it, I still couldn't convince myself not to, and here I am, engaged to be married, and with a hit record on my hands," LA Peach says of the track.
"I've got this sexy new live band, and everything feels very exciting, my drummer looks like Mr. Robot, and if that's not reason to come down and watch, maybe the prospect of me half-naked singing about snakes will pique your interest."
'Sudden Love Affair' will come out this Friday (1st March). Watch its video below.
LA Peach will play a headline show at The Waiting Room in London on 21st March. Details on that one are here.