Album Review
Snapped Ankles - Stunning Luxury
4 Stars
Mission accomplished.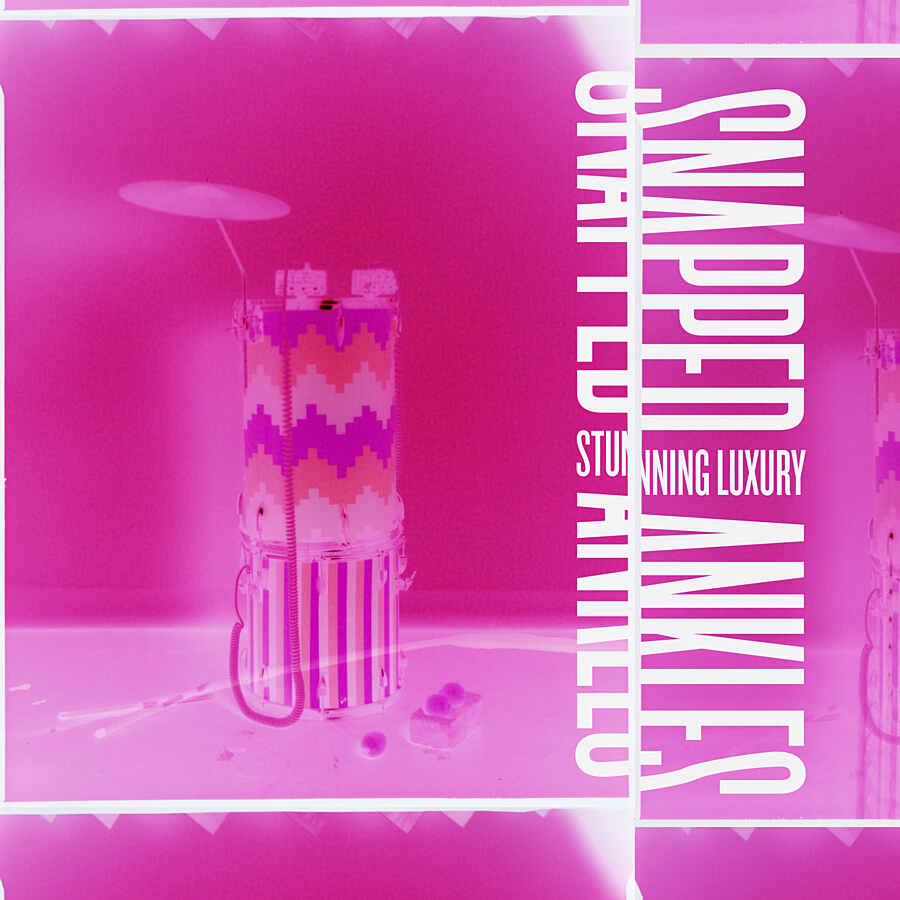 Snapped Ankles are known for vibrant live shows, an exotic bank of instruments and a barbaric, costumed dress sense. Their debut album was underpinned by a tribal and percussive sound reminiscent of krautrock titans Can - and this leftfield sentiment remains present on their second LP. With a more pronounced taste for discordant electroclash, 'Stunning Luxury' is a neurotic addition to the band's catalogue.
'Drink & Glide' is one of the chirpier inclusions on the record - with saccharine melodies and an ascending chord progression climaxing together in a cathartic middle eight. Conversely, 'Pestisound' and 'Tailpipe' are saturated with frantic electronic whirrs and buzzes, and monotonic mantras that are often jarring or incomprehensible. Closer 'Dreams and Formaldehyde' is an example of such sonic experimentation gone right - with various elements building over a vintage Casio arpeggio to create a dreamy instrumental soundscape.
Elsewhere, there's a distinct New York dance-punk parallel present on songs like the screeching 'Rechargeable'. It's a rhythmic, angular number built over a rollicking synth-and-bass sequence wherein vocalist Paddy Austin almost sounds like a feral James Murphy.
Ultimately the notion of harmony is treated with skepticism on 'Stunning Luxury'. While the heavy beats and hooky vocals guarantee fruitful foot-tapping rewards, there's also an abundance of obnoxious sound effects lurking around every corner. Snapped Ankles revel in this kind of chaos, though, so as far as they're concerned, it's mission accomplished.