Album Review
TEEN - Good Fruit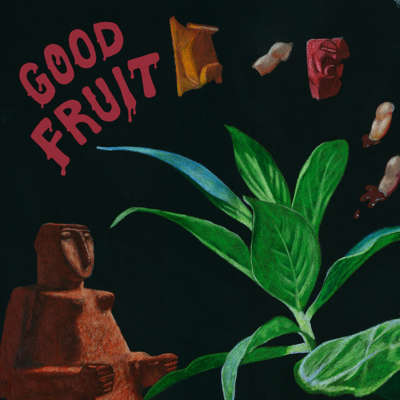 Ahen it captures the alienation and isolation it strives for, it soars.
Label: Carpark
Released: 1st March 2019
The old idea that each new record a band puts out should be a direct reaction against the last one seems especially pertinent in the case of this fourth LP from New York-via-Halifax trio TEEN. Third album 'Love Yes' fizzed with the joyous crackle of the early stages of a relationship, following it from falling in love through to the honeymoon period. Now, on follow-up 'Good Fruit', they're digging beneath he surface of what follows - uncertainty, self-doubt and, quietly, heartbreak. The lineup now comprises simply the three Lieberson sisters - Teeny, Lizzie and Katherine - although now-ex-member Boshra AlSaadi chipped in towards the first year of songwriting before leaving amicably.
Perhaps the reshuffling of the ranks was a positive thing; after all, 'Good Fruit' is defined by a sense of fitfulness that speaks to the emotional weight of love fading. The centrepiece, 'Connection', is perhaps the perfect case in point; running at just under seven minutes, it lurches from off-kilter synthpop to ambient electronica, with weird, layered vocals and incongruous flickers of saxophone cementing the sense of unease. Elsewhere, standout 'Radar' is a softly eccentric mediation on a lifetime of disappointment, while 'Runner' and 'Putney' demonstrate another side to 'Good Fruit' entirely; the former pointed, pulsating pop, the latter a groove-driven strut. TEEN's sonic approach is chaotically diverse throughout and this very much feels like an album of two halves; when it captures the alienation and isolation it strives for, though, it soars.