Album Review
Weezer - Weezer (The Black Album)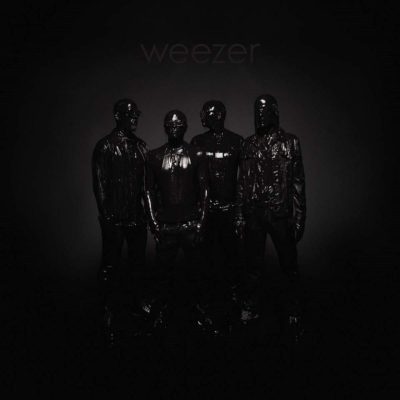 A great - albeit mis-matched - collection of songs.
Label: Crush Music / Atlantic
Released: 1st March 2019
Every few years, it seems, Weezer decide to embrace the zeitgeist. Sometimes it works (nabbing Calpurnia to star in their latest video, last year's cover of 'Africa'), sometimes it doesn't (the whole of 'Raditude'). Mostly, the group find themselves eternally hamstrung by the cult status of their first two albums: by most standards, latest pair 2017's 'Pacific Daydream' and the self-titled 'White' album released the year previous would be exceptional. Here, they're cause for an SNL sketch on a divisive fanbase.
Helpfully, then, the 'Black' album starts on uneasy footing: 'Can't Knock The Hustle' errs too far towards the Maroon 5 for its own good, and 'Zombie Bastards' is so child-like it'd be easy to question if it were intended for an infant audience if it wasn't for the, well, bastards. Skip these - and the gimmicky 'California Snow', and it's a great - albeit mis-matched - collection of songs.
'High As A Kite' continues the group's knack of writing gorgeously romantic cuts about mind-altered states; 'Too Many Thoughts In My Head' has a fiendishly catchy chorus, and scrub off a little of the overly polished production and 'Piece of Cake' is classic Weezer. And, that 'I'm Just Being Honest', Rivers Cuomo telling his story of listening to a record handed to him before a gig, features the lines "I listened to it / but half-way through it / I had to quit / your band sounds like shit" at around the record's middle, can't help but cause a smirk.
That it took so long for this particular record to surface is puzzling; there's no obvious thread running through the songs, and certainly not one that demands the title 'Black'. Still, a record sneaking the line "overwhelmed by Netflix options" in with a straight face… Ride or die, friends.

Get your copy of the latest issue
Records & Merch
£21
£12
More like this