Festivals
Introducing Go Big Or Go Home - DIY's special edition New Colossus & SXSW newspaper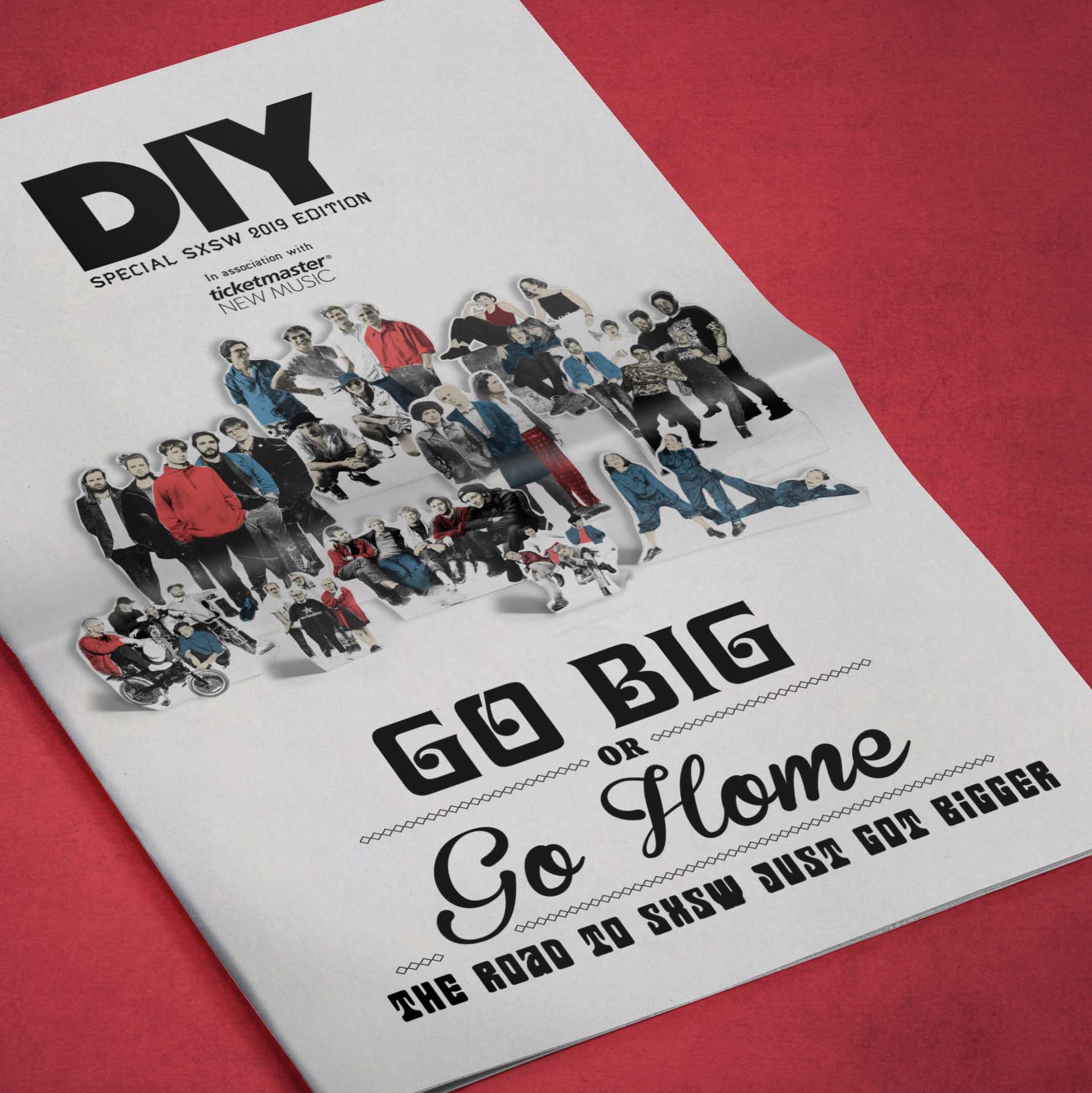 We're headed to the US later this week with a whole host of our favourite new bands.
In just under a week, a whole flurry of our favourite acts are set to be heading Stateside for a blitz of new music showcases, margaritas and good times, and we'll be joining them.
Not only will we be heading to Austin, TX for its infamous annual new music festival, but we'll be making a stop along the way for New York's new event New Colossus, which will be taking over the Lower East Side next weekend.
And to help celebrate all of the wonderful bands who will be appearing across both line-ups, we've gone and made a newspaper, aptly-titled Go Big Or Go Home.
In association with Ticketmaster New Music, our 16-page supplement is jam-packed with all of the best bands to watch at both events as well as interviews with a whole host of the acts that will be playing at DIY showcases - including, but not limited to, Sports Team, Viagra Boys, Fontaines DC and Whenyoung - across the week.
Copies of the newspaper will be available to pick up for free at venues across New York and Austin - including The Delancey in NYC, and our SXSW venues, the British Music Embassy and Swan Dive Patio - so punters can be fully prepped for all the brilliant bands coming their way.
For those who won't be heading to either festival, never fear! You can check out Go Big Or Go Home in its entirety below.