Round-up
Tracks: The National, Vampire Weekend, Billie Eilish & more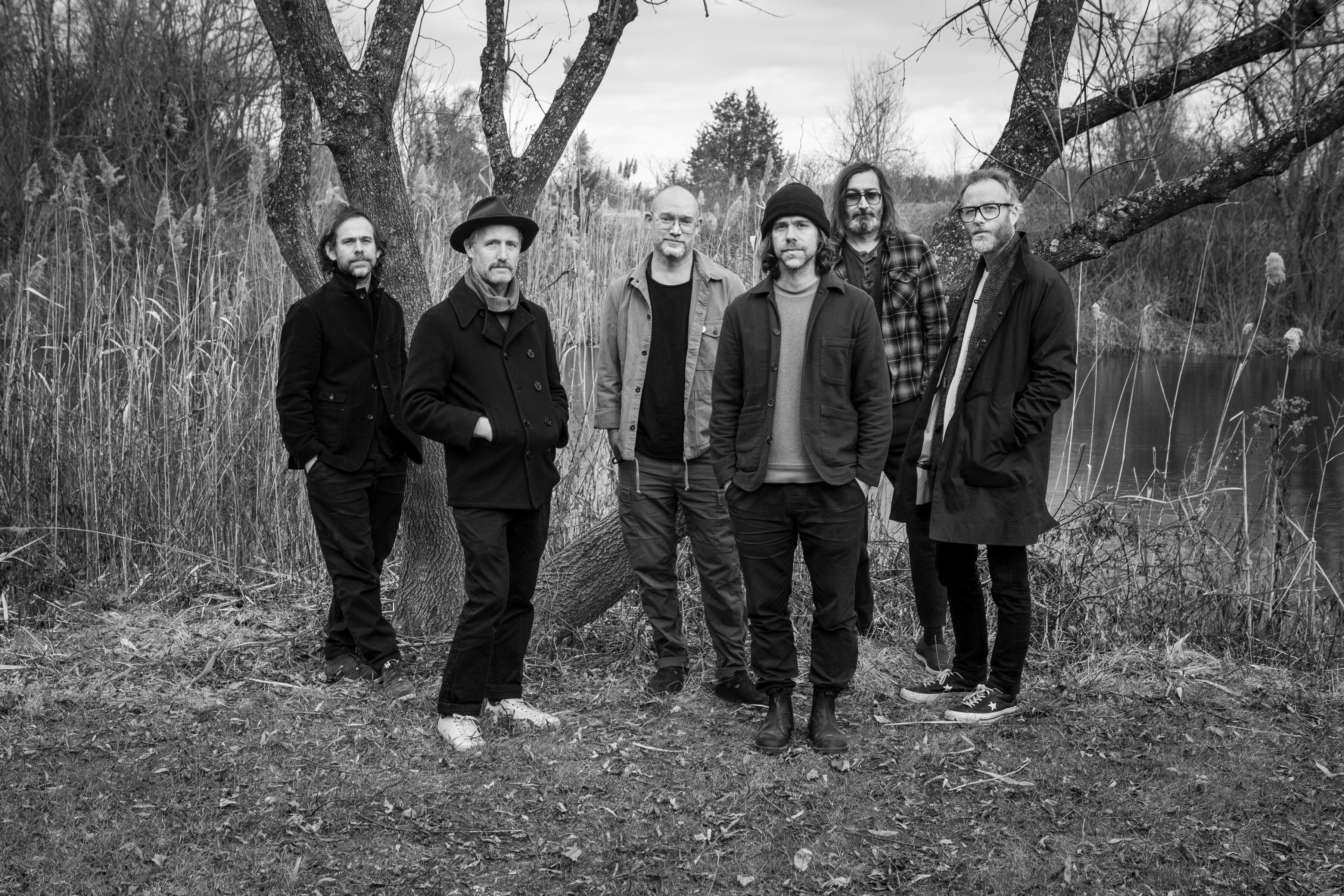 All the biggest and best tracks of the week, rounded up and reviewed.
Huzzah, dear readers, The National are back! Having confirmed plans to release their new album 'I Am Easy To Find' in May, they've also shared the first taste of it in the form of 'You Had Your Soul With You' - get our verdict below.
This week we've also had a second round from Vampire Weekend, with another double-preview of 'Father Of The Bride'. This time, they've shared the gorgeous Steve Lacey-featuring 'Sunflower' alongside its accompanying cut 'Big Blue', a more tender offering from the New Yorkers.
That's not all: The Black Keys have also returned with their first new material in five years, Billie Eilish has shared a new 'un and we've also been given a first taste of the debut from Amyl and the Sniffers. Woop!
For our verdicts on all of this week's biggest and most exciting tracks, all you need to do is scroll down. And if you're itching to check out everything else out this week, step this way for DIY's Listening Hub, and our Essential Playlist.
The National - You Had Your Soul With You
News of The National's eighth album 'I Am Easy To Find', out in just two months, came as somewhat of a surprise. Released only 18 months after 'Sleep Well Beast', it feels like the band barely stopped moving between records. The 2017 record was a bulky listen, dissecting the near-divorce of vocalist Matt Berninger, there were shining gems under its grey exterior, but it took a significant amount of listens to see through the clouds. On 'You Had Your Soul With You', the first preview of 'I Am Easy To Find', light begins to shine more clearly.
A glitchy, mechanical sound opens the track, joined almost immediately by Bryan Devendorf's trademark, barrelling percussion. By the time Matt's vocals slide their way into the mix, a comfortable sense of familiarity returns. It's the unexpected twists and turns the track takes that make it a triumph, though. Eight albums in, familiarity isn't quite enough for the somewhat surprising festival headliners any more, and there's a fresh, unusual rhythm that drives the track to new, undiscovered places. Vocally there are changes, as well. Matt's verse and catchy chorus are as gorgeously delivered as ever, but the introduction of David Bowie's long-time collaborator and former bandmate Gail Ann Dorsey comes in as a much-needed textural change. One of a host of new voices promised on the album (Sharon Van Etten, Lisa Hannigan and more are also set to feature), her voice collides harmoniously with Matt's, and the track's highlight comes when she delivers the hugely evocative line "You have no idea how hard I died when you left". With enough familiarity to feel like returning home, and enough tweaks to the formula to resist sounding like National-by-numbers, 'You Had Your Soul With You' sees the band soaring into their next era with grace, ambition and excitement. (Will Richards)
Billie Eilish - wish you were gay
Having your heart broken isn't exactly one of the most dignifying situations to go through, but - as most artists will attest to - it can become great inspiration. That's exactly how Billie Eilish has chosen to channel her own experience on latest offering 'wish you were gay', which tells the tale of her unrequited love for a boy, and how she'd rather he'd had any other reason for rejecting her.

Yes, it's lyrically heavy-handed, and an older Billie may look back on her thought process here and wonder what the hell she was thinking (think back to yourself at 17, older readers, why not?). Musically, however, it's sleek, with sprinkles of loungey guitars that soon transform into throbbing beats. A raw, unfiltered look at teenage self-preservation, there's more than a little of Lily Allen's razor-sharp observational wit to this tongue-in-cheek number. (Beth-Jane Petrie)
As all good employers of lyrical tropes - and for that matter, rollercoasters, know - for every up there must be a down. The Black Keys' 'Lo/Hi' uses this most basic of conventions in a very suitable fashion: things that are "low" include valleys, angry people, and anyone with prayers unanswered, nor pals to hug them or hold their hair (when vomiting, we must assume - else it's just A Bit Weird), while "high" items are birds flying, drug use and we'll assume the multiple yelps of "woo!". "Woo!" is, after all, usually a positive emotion. So far, so… fine?
But this is The Black Keys' first new music together in almost half a decade: 'fine' won't cut it. For a band who's festival-headlining reputation is built on swaggering rock'n'roll riffs, 'Lo/Hi' can't help but be a let-down. It coasts along, safely, never even threatening to hit the accelerator. As an album track, sure. As the pair's big return, not so much. (Emma Swann)
Vampire Weekend - Sunflower / Big Blue
'Harmony Hall', the first preview of Vampire Weekend's upcoming 'Father Of The Bride' LP, is, sounded, as we put in our review at the time, "like returning home". New preview 'Sunflower', however, is wonderfully exploratory. Starting with an intricate, climbing riff that defines the track, the song is as sunny as 'Harmony Hall', but revels in weirdness rather than classic songwriting, with Ezra Koenig and The Internet's Steve Lacy's voices climbing together to stunning levels, stalking the ongoing riff's tracks, while in its verse they playfully intertwine, rising into the anthemic statement of "let that evil wait!" while a riff reminiscent of Television's classic 'Marquee Moon' twists its way through the verse. Joined by the simple, lovelorn 'Big Blue', Ezra front and centre on an acoustic guitar-led cut that would slot nicely onto 2013's 'Modern Vampires Of The City', the two new tracks hint at a brilliant duality set to come to the fore on 'Father Of The Bride', exploratory and familiar, surprising and comforting. (Will Richards)
Amyl & The Sniffers - Monsoon Rock
Like attempting to explain the concept of a mud bath to your Dad, listening to Amyl and the Sniffers is diving head-first into a bucket of grime, decades of punk basement sweat and last night's smeared makeup on a two-day hangover and emerging fully invigorated. 'Monsoon Rock' carries on where the rambunctious Aussies left off, matching quotidian lyrics with Amy Taylor's broad drawl atop 100mph thrashing punk. It's delicious stuff. And very probably the only rock song that'll get away with the phrase "fucking lit" in 2019. Or ever. (Emma Swann)
WE'VE GOT A FAVOUR TO ASK
We're often asked about you, our readers. So we'd really appreciate it if you'd offer up a bit of information about you, and your music-loving habits by filling in our 2019 readers' survey.
Click here to reach the 2019 DIY readers' survey.
(Don't worry, none of what we're asking for is personally identifiable - and no questions are compulsory.)