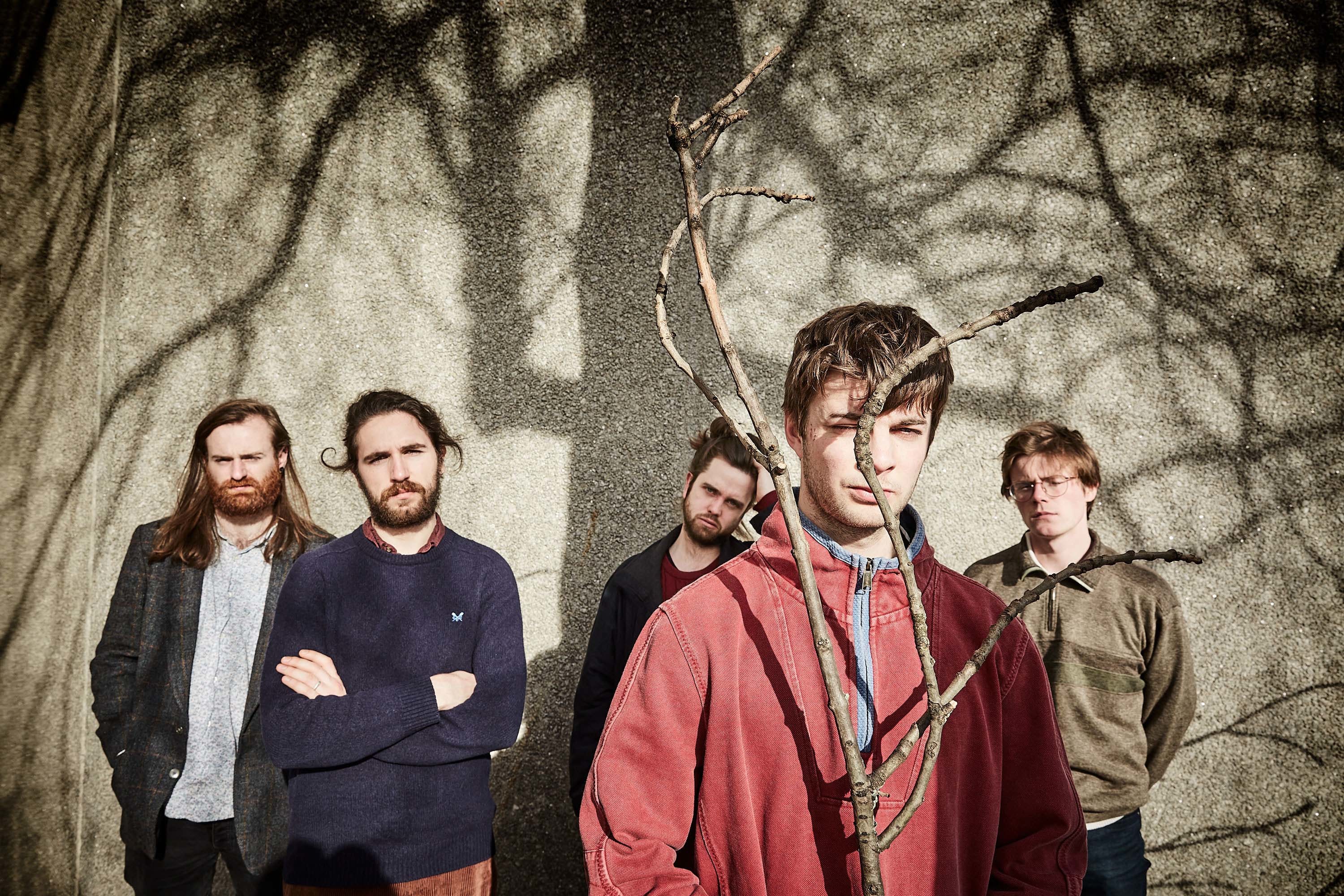 Photo: Ed Miles
Road to SXSW
"We're just gonna make sure we have fun" - Fontaines DC on their trip to SXSW
Having already pricked up the ears of American music fans with their KEXP session last summer, Fontaines DC are finally headed back Stateside to prove that they can live up to the hype, and then some.
For most international acts heading to SXSW, the US is a blank canvas; a whole new territory to explore where very few already know your name. Not so much for Dublin heroes Fontaines DC, who - in their short but explosive time so far – have already made quite the first impression on American soil.
While they're still yet to tour across North America, one of the band's early pivotal moments to date came last July when they were invited onto Seattle's tastemaker radio station KEXP. With murmurs of the quintet's formidable live show beginning to circle, it was with their 20-minute live session – recorded during an in-and-out visit to to the city - that they solidified their position as one of new music's most intoxicating hopes.
Fast forward six months and the quintet find themselves finally gearing up for their Stateside return, following another hugely buzzy jaunt around Europe. "It's been really good to see so many different countries," drummer Tom Coll affirms, looking back at their recent run, "and get out to places that I never thought I'd see, so it's been cool for sure. We're really looking forward to getting over to Texas."
With a stop-off planned in New York on their way to Austin, the band are unsurprisingly keen to get things under way. But in classic Fontaines style, the five literature lovers are looking at their upcoming trip to the big, bustling city through a more poetic lens. "We have a couple of shows there and they're sold out," begins guitarist Carlos O'Connell, "but we also have four days there for ourselves." "I absolutely cannot wait to go," picks up Grian Chatten, the band's vocal powerhouse. "It's gonna be really relaxing to be in such a vast place, full of so many people. We've been in such close proximity with each other and the people who are involved in what we're doing for a very, very long time, so to be in a place where you just have to walk out the front door to feel lost again, and to be a drop in the ocean…"
"They love Irish stuff in America; they'll hear our accents and go nuts for it."
— Conor Deegan, Fontaines DC
That sense of anonymity may be relaxing when they first land, but heading straight into a blitz of SXSW shows can be intense, even for the most seasoned of pros. How are the Dubliners gearing up for the musical marathon ahead of them? "It's such a heavy amount of gigs - we're probably doing about nine gigs or something," Grian begins, "so [we're gonna have to keep it feeling] really fresh for us." Unbothered about the element of competition - "I think we're really good at forgetting about that stuff, because we recognise the potential toxicity of competition in music" - their visit is much more about getting their name out there and enjoying themselves, than any kind of struggle. "We're just gonna try to play really good gigs and make sure we have fun, because if we play any gigs that we don't enjoy, then that's a disaster for us."
And as for their SXSW audiences responding to their gigs in turn? Well, that much was established back with that first KEXP session all those months ago. "Honestly, I think they'll love it, yeah," confirms bassist Conor Deegan, with a chuckle. "They love Irish stuff in America; they'll hear our accents and go nuts for it."
Fontaines DC play the DIY showcase at Swan Dive Patio on 13th March and The Velveeta Room on 14th March.
This interview is taken from our New Colossus and SXSW preview newspaper, Go Big Or Go Home. Check it out below.
WE'VE GOT A FAVOUR TO ASK
We're often asked about you, our readers. So we'd really appreciate it if you'd offer up a bit of information about you, and your music-loving habits by filling in our 2019 readers' survey.
Click here to reach the 2019 DIY readers' survey.
(Don't worry, none of what we're asking for is personally identifiable - and no questions are compulsory.)