News
Primal Scream to release singles compilation 'Maximum Rock'n'Roll'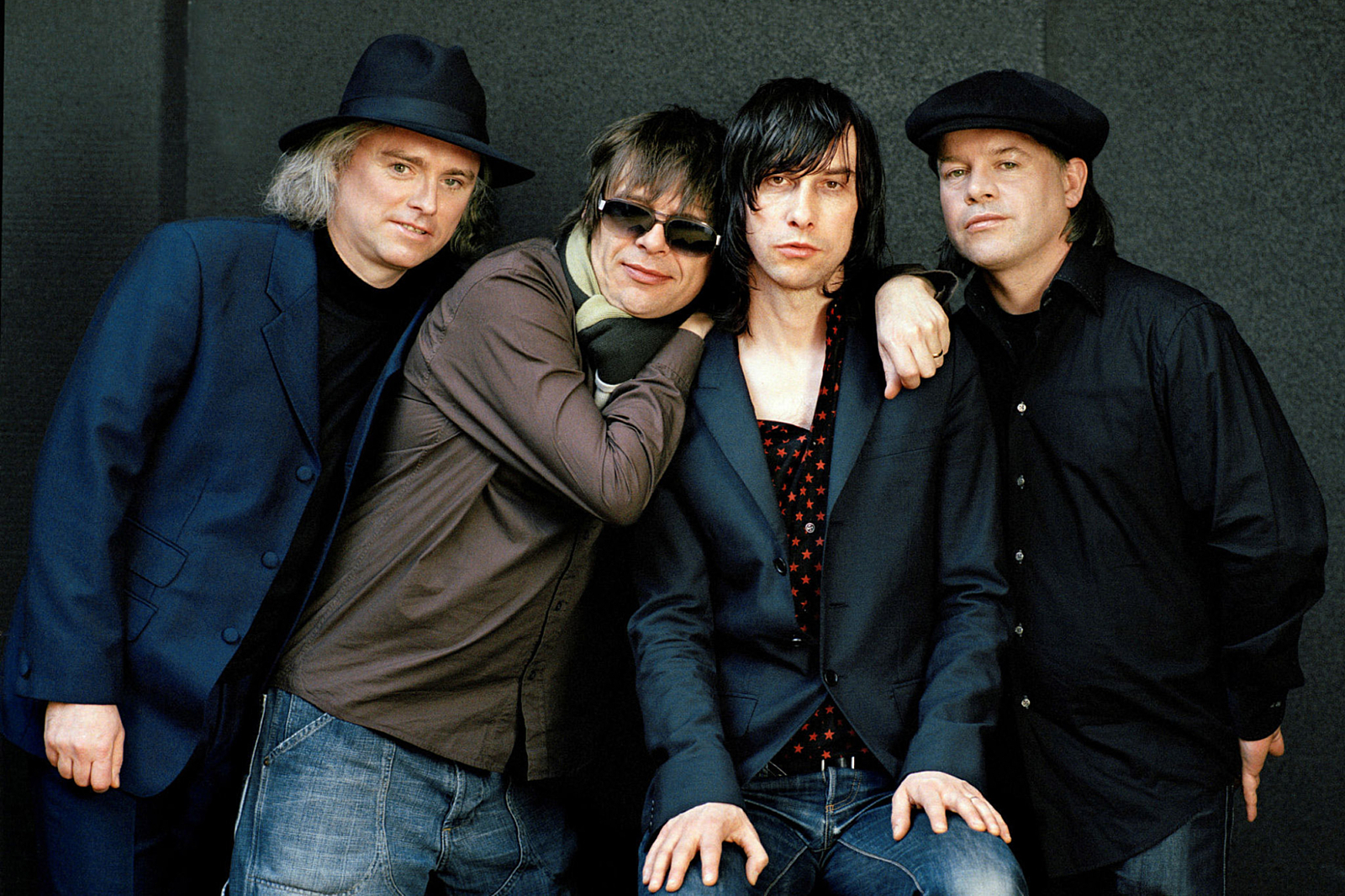 It's out in May.
Primal Scream have announced a retrospective singles collection to be released in May.
Titled 'Maximum Rock'n'Roll', the record will feature releases from across their lifetime as a band.
"Right from our 1985 debut 'All Fall Down' onward we've approached singles as an aesthetic choice, a statement of where we are as a band," says Bobby Gillespie. "We grew up with 'Suffragette City' and 'Metal Guru' flying out of the radio. The four Sex Pistols singles were great. 'Public Image' by PiL sounded like nothing else. Prince and Madonna made amazing hits. That has been our approach. I've always loved Top 40 pop radio, I love greatest hits albums like The Who's 'Meaty, Beaty, Big & Bouncy'. I remember Alan McGee saying of 'Higher Than The Sun': it won't be a hit, but it will be a statement. Great singles can get out into the world and show people an alternative way of thinking. They make you feel less alone."
The track listing for the record - which will be on 2CD, and two sets of 2 LPs, is:
Vol 1A
Velocity Girl
Gentle Tuesday
Imperial
Ivy Ivy Ivy
Loaded
Vol 1B
Come Together
Higher Than the Sun
Don't Fight It, Feel It
Movin' On Up
Vol 1C
Rocks
Jailbird
(I'm Gonna) Cry Myself Blind
Kowalski
Vol 1D
Star
Burning Wheel
Swastika Eyes
Kill All Hippies
Vol 2A
Accelerator
Miss Lucifer
Autobahn 66
Some Velvet Morning (with Kate Moss)
Vol 2B
Country Girl
Dolls (Sweet Rock and Roll)
Sometimes I Feel So Lonely
Vol 2C
Can't Go Back
Uptown (Weatherall mix)
2013
It's Alright, It's OK
Vol 2D
Goodbye Johnny
Where The Lights Get In (with Sky Ferreira)
100% Or Nothing
'Maximum Rock'n'Roll' is released on 24th May.