Interview
Nilüfer Yanya: Space Oddity
Solidifying all her early promise on gorgeously rich debut album 'Miss Universe', Nilüfer Yanya confronts the paranoia of the social media generation, marking herself out as truly special new voice.
The voice that opens Nilüfer Yanya's debut is as familiar as it is unsettling. It's her, but it could easily be Siri speaking back to you on your phone, or the speakers announcing a delay on the 17:05 from Waterloo. "Thank you for entering your details, and welcome to WWAY Health, our 24/7 care programme," it declares over disconcertingly smooth flashes of jazz, like a scene set in an overly sterile medical facility, home to the wickedly smooth bad guy in a psychological thriller.
These updates - WWAY is short for We Worry About Your Health - are peppered periodically throughout the Londoner's debut. The user chooses to 'experience paradise', is then asked for feedback on potential side effects, and, eventually, is unable to progress to Phase Two of the programme, which would make us, we're told, "feel better and…" it pauses "…probably live longer." The monotone voice is ever-present, punctuating a collection of songs that threaten to buckle under the weight of the ever-watching eye. "I've hit rock bottom, swear I'm telling the truth," the singer states expressively when the first of these interludes gives way to opening track 'In Your Head'.
As the song continues, she appears increasingly disorientated, struggling to differentiate between reality and fantasy, or, perhaps more pertinently, our 'real' lives and our existence online. "I can't tell if I'm paranoid or if it's all in my head," she exclaims almost painfully as the chorus barrels along. Not only her most upfront, radio-ready single yet, 'In Your Head' opens the door for an album that mines the depths of anxiety and uncertainty, created in an age where these things are often accentuated by our surroundings. "I can do what I want, I can feel what I feel / Until you say it out loud, how will I know if its real?," she sings before expressing, through a vocal that threatens to become a shout, "Some validation is all that I need!"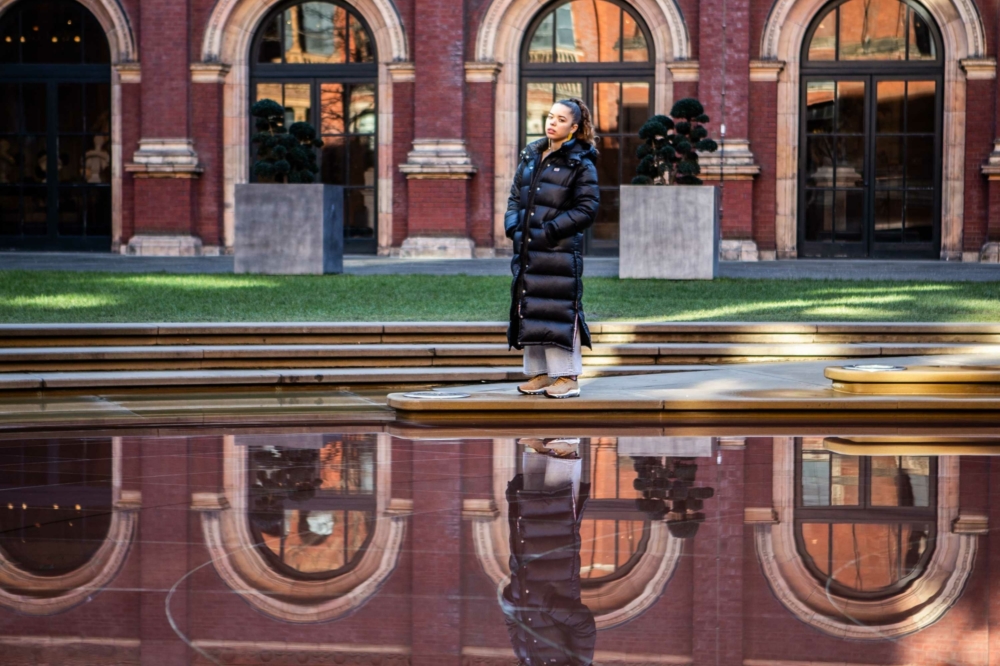 "You might not ask someone a question, but you'd stalk them online."
"It's so ingrained in our lives that we don't really think about it that much," the singer reflects on the presence of social media, speaking over the phone from a snow-covered Toronto, where she's midway through a Sharon Van Etten support tour. "It's just there. I don't know if it scares me, 'cause it's already happened, and I grew up with it; it's just so much part of our lives. Not even just social media, but modern life in general, the way everything works and fits into each other. It's new, but in a way it's not. It's just the way everything's been. If we didn't have social media, people would still talk about [other] people, and are really nosy, and everyone still wants to know what's going on. It's just that we've found another way of doing it, and now this is the socially acceptable way. You might not ask someone a question, but you'd stalk them online.
"Like, my sister doesn't invite me to things," she continues, threatening a chuckle, "and I'll say 'Oh, aren't you going out? Why didn't you invite me?' and she'll be like 'Oh yeah, I invited you on Facebook but you never check your Facebook'. Exactly! Why can't you invite me in real life!"
The album is called 'Miss Universe', and it's a form of said person/figure/entity that speaks down the phone during these interludes. Much like the record itself, it displays ideas that might seem crystal-clear, but that can also be deconstructed with a thousand conflicting interpretations. "I liked how the words…" she begins before pausing. "Like, Miss Universe isn't a real thing, but it's a title that people use, so it is real at the same time. The kind of space it creates in your head… like, what is it? No one can be Miss Universe, it's impossible. But at the same time, people can win the competition and then become that. I just like what it suggests. [Miss Universe] is just made up nonsense," she continues, "but…"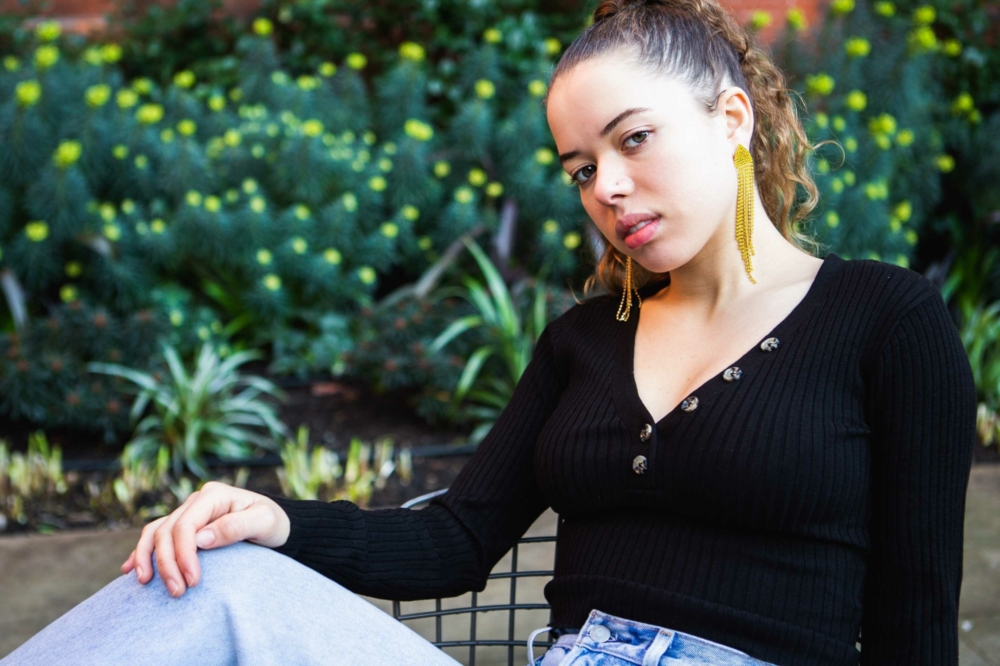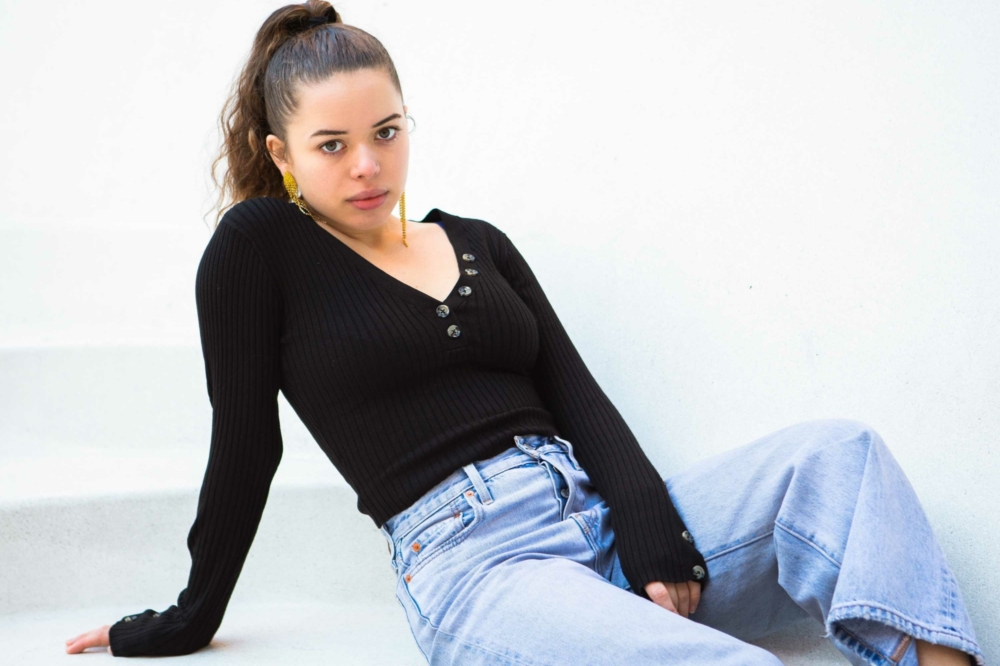 "No one can be Miss Universe, it's impossible."
Following a series of immaculately-composed EPs that marked her out as a unique talent, 'Miss Universe' arrives as testament that this excitement can stretch over nearly an hour. It's musically rich, lyrically complex, and always balancing that push and pull, packed with juxtapositions and trying to find a clearer path through the haze. In 'Angels', a stop-start cut that builds in intensity before dropping back to just Nilüfer and her guitar, she takes inspiration from Malorie Blackman's childhood staple of a novel series, Noughts & Crosses, and particularly a scene at the end of the first book, where the main character holds her baby so tight out of love that she ends up suffocating it. "The concept really stuck with me," she reflects. "You want to love something so much that you actually prevent it from living."
This feeling of push and pull, of love and fear colliding, remains paramount throughout the record. It exists in the murky unknown in between, and similar could be said for Nilüfer musically. Ostensibly, she makes guitar music, but her primary instrument is used in unusual ways, and comes punctuated with pops of jazz-flecked instrumentation. She's also tossed the singer-songwriter rulebook aside: 'Paralysed' matches a creeping, intricate verse with a chorus full of chunky, sunny strums of guitar and soaring vocals, while 'Heat Rises' fizzes along a line of intersecting genres. 'Tears', meanwhile, is a warped pop song that folds out into a massive chorus. Across its length, 'Miss Universe' is never straight-forward, predictable or anything less than thrilling.
"The sound of your music is going to evolve, but you can still keep your own style."
"I was so attached to guitar music," she looks back, with The Strokes' debut album 'Is This It' her childhood bible, alongside records by Pixies and more (she still brings out a cover of the latter's 'Hey' to most of her live sets). "[But] it just sounds the same after a while. At first, I thought, 'My music has to sound like THIS', and now I think it could sound like anything, because it's not really about the music - it's about the song. It could be placed anywhere. I guess it's like a trend, and you're moving with the times. The sound of your music is going to evolve, but you can still keep your own style."
Sitting happily between defined genres and filling in the gaps with interesting new textures, Nilüfer Yanya's style cleverly resists being placed in any traditionally labelled box. "I like that," she agrees. "Sometimes I think, 'Oh, well that means I don't have an identity', but I don't know if that's true, or if it even matters. If you're making different styles of music, you can reach more people. Win win."
'Miss Universe' is out 22nd March via ATO.