Master of puppets
Fall Out Boy sued for using llamas in their videos too much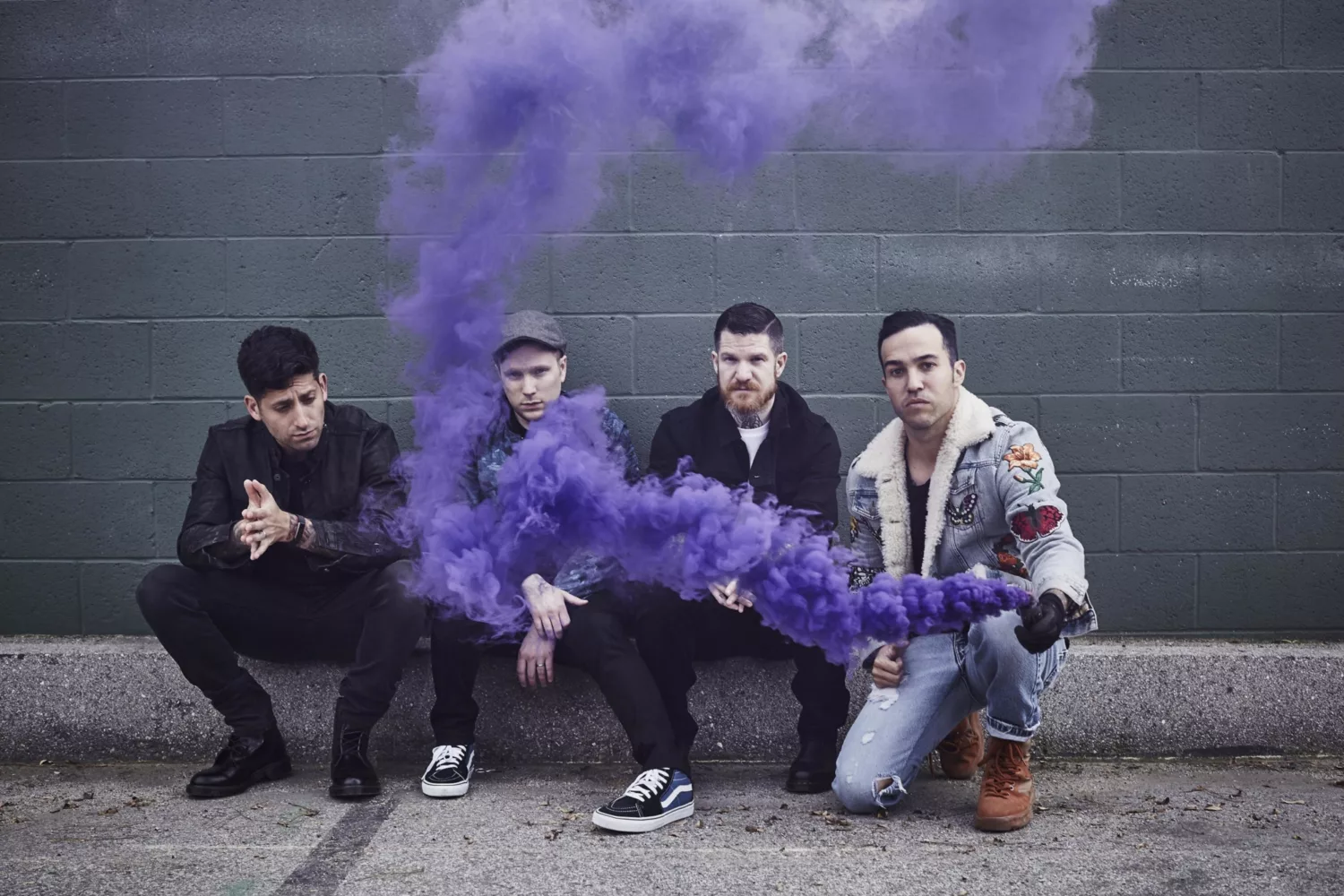 And here it is, the weirdest news story of 2019 so far…
Across Fall Out Boy's series of videos for last year's 'MANIA' LP, they repeatedly used puppet llamas as a recurring theme. Beginning in their 'Young & Menace' video, the llamas popped up in all forms across the band's marketing campaign for the record, and again in their 'Bishop's Knife' clip.
The puppets the band used were created by Furry Puppet Studio Inc., and the company have now sued the Chicago four-piece for excessive use of the llamas.
According to the company, the llamas were only licensed for use in the 'Young & Menace' video, and not all the other times they've been used in conjunction with the band. The lawsuit says those extra uses are "so far beyond the scope of the initial project".
"At no point was the plaintiff ever told that the puppets would be consistently performing on stage, or for all 80 concerts on the tour," the lawsuit states, according to Billboard. "And it certainly could not be inferred that they were being used for merchandise (t-shirts, key chains, stuffed animals), GIFs, television appearances, emojis, apps, and social media.
"At no point did plaintiff give permission for the puppets to be used/exploited in the widespread way they were."
Furry Puppet Studios are seeking damages against the band and an order to prevent Fall Out Boy from using the puppets outside of the licence. Fall Out Boy have yet to respond to the lawsuit.
£7.00
Buy Now