Booking now
Muncie Girls announce handful of UK shows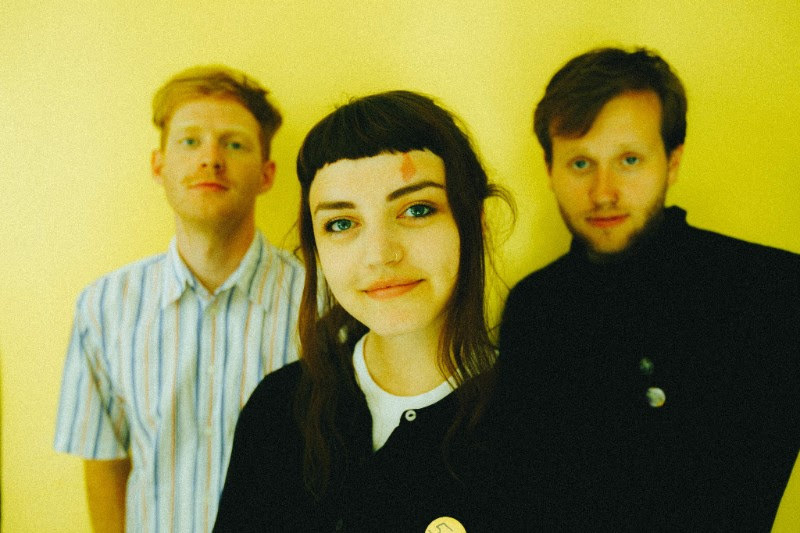 The band have added three UK shows to their upcoming touring run.
Exeter trio Muncie Girls have announced plans for a handful of UK headline shows.
The band, who released their latest album 'Fixed Ideals' back in August last year, have confirmed details for shows in Margate, Bournemouth and Bishop's Stortford, which will take place next month. They'll also be playing in Brighton - a previously rescheduled show - and Manchester, as part of the Manchester Punk Festival, before heading off to support The Get Up Kids across Europe.
Check out their upcoming tour dates below.
APRIL
20 Manchester Punk Festival, UK
22 Elsewhere, Margate, UK
23 The Anvil, Bournemouth, UK
24 The Half Moon, Bishop's Stortford, UK
25 The Green Door Store, Brighton, UK
MAY
07 Markthalle, Hamburg, Germany (w/ The Get Up Kids)
08 Dynamo, Eindhoven, Netherlands (w/ The Get Up Kids)
09 Zappa, Antwerp, Belgium (w/ The Get Up Kids)
10 Conne Island, Leipzig, Germany (w/ The Get Up Kids)
11 Werk, Backstage, Munich, Germany (w/ The Get Up Kids)
13 Locomotiv Club, Bologna, Italy (w/ The Get Up Kids)
14 Magazzini Generali, Milan, Italy (w/ The Get Up Kids)
16 Razzmatazz, Barcelona, Spain (w/ The Get Up Kids)
18 Independance Club, Madrid, Spain (w/ The Get Up Kids)
20 La Maroquinerie, Paris, France (w/ The Get Up Kids)
21 Kulturzentrum Schlachthof, Wiesbaden, Germany (w/ The Get Up Kids)
22 SO36, Berlin, Germany (w/ The Get Up Kids)
23 Luxor, Cologne, Germany (w/ The Get Up Kids)
24 London Calling, Amsterdam, Netherlands
JULY
13 2000trees Festival, UK