Album Review
Anteros - When We Land
3-5 Stars
The band sound firmly grounded and ready to take on the future.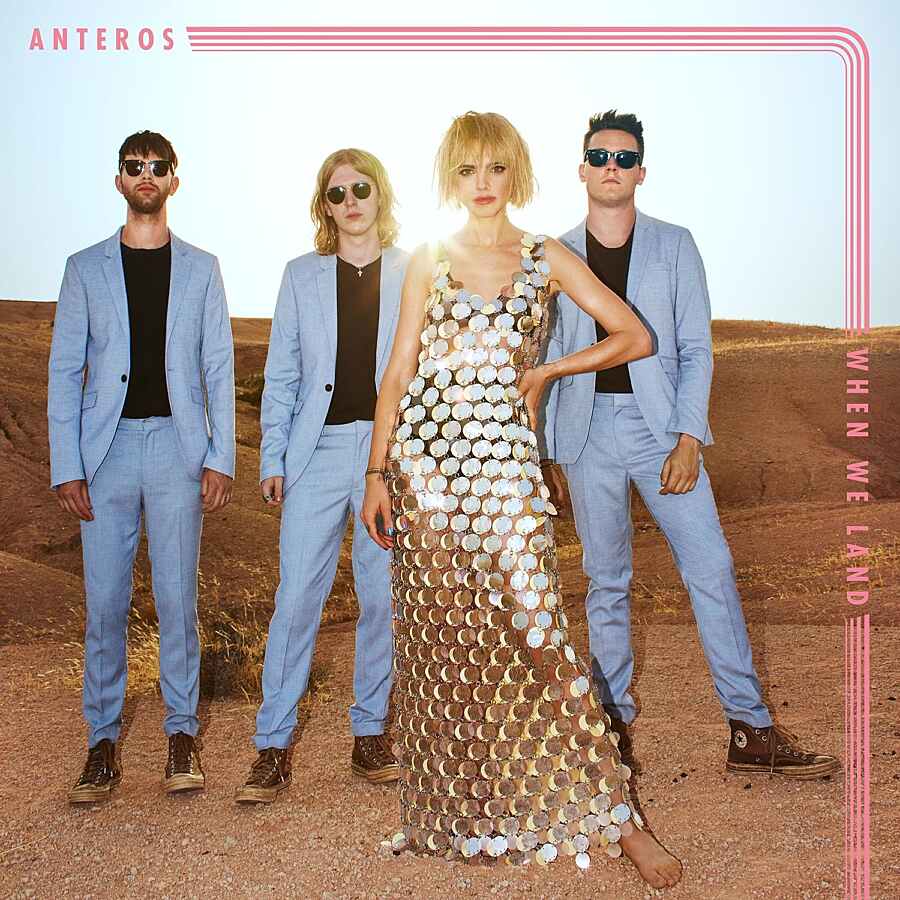 Even before releasing an album, a reputation for glamorous, retro pop trailed Anteros on the back of sold-out shows and irresistibly catchy singles. On debut LP 'When We Land' they expand these ideas, moulding vintage influences to their strand of social commentary.
The woozy 'Drive On' exemplifies this approach; it's immediately captivating, with faraway guitar riffs that bring to mind a sun-bleached West Coast captured in a Polaroid picture. Lyrically, however, it describes a garbage-strewn wasteland as it's ignored by passers-by.
Nodding towards the drama and contrast that Anteros bring to their music, it's easy to imagine the album as a soundtrack to a movie, tackling topical issues with a flair for the dramatic. 'Ordinary Girl' is pared-back and anthemic at once, and 'Wrong Side' is the most straight-up pop cut from the record, tailor-made for a night on the dancefloor.
With a decent whack of expectation behind the band since the early success of 'Breakfast' and the swaggering slow burn of 'Drunk', it would have been easy for Anteros to lose their footing. But on 'Where We Land' the band sound firmly grounded and ready to take on the future.
More like this