Album Review
Good Cop Bad Cop - Good Cop Bad Cop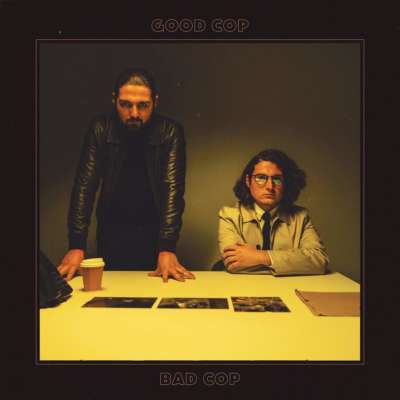 Mostly, it's pretty enough.
Label: Count To Ten
Released: 29th March 2019
If you thought there weren't enough drums on Arctic Monkeys' last record, best steer clear of this particular side-project from Matt Helders. Ostensibly a vehicle for the songwriting of Milburn's Joe Carnall, musically it's lo-fi, simple electronics.
At its best it channels some of the pair's home city's '80s synth pop legend - at its worst, it evokes Ross Geller's stint as keyboardist on Friends. Mostly, it's pretty enough: Good Cop Bad Cop aren't likely to set the world alight any time soon, but as a side-project, they're sufficient enough.