Neu Pick
Listen to the dreamy 'I Feel Fine' from London's Tiña, new on Speedy Wunderground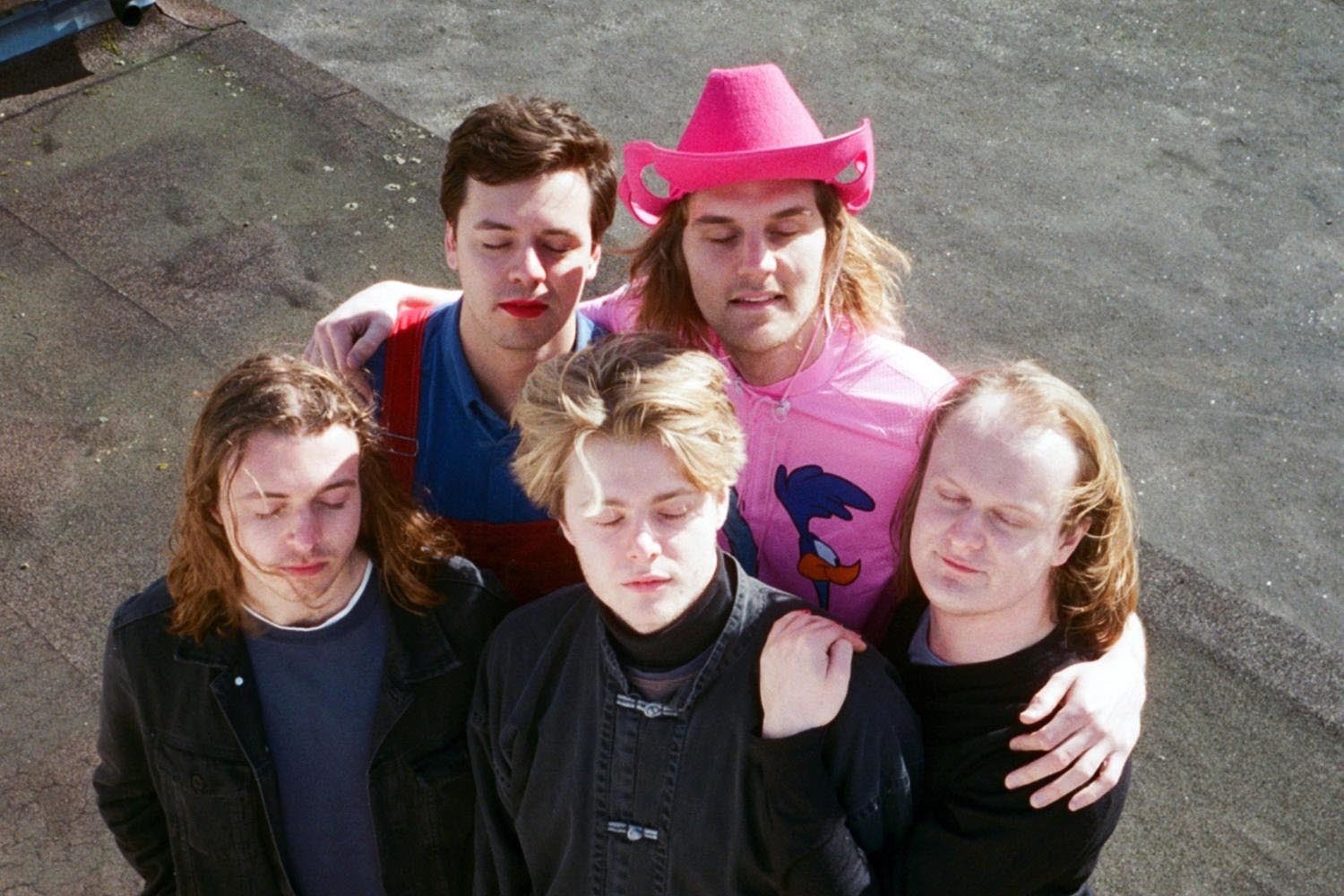 The track, produced by the label's Dan Carey and featuring Goat Girl vocalist Lottie Pendlebury, is today's Neu Pick.
Every weekday, DIY's new music know-it-all Neu brings you one essential new release to get obsessed with. Today's Neu Pick comes from Tiña.

London label Speedy Wunderground have shared the latest in their singles series, the new song from Tiña. Recently supporting Sorry at a gig in the capital, the band is a supergroup-of-sorts, made up of members of Bat-Bike, Uncle Tesco, Pet Grotesque and Goat Girl, and their debut track 'I Feel Fine' is our Neu Pick for today (1st April).
A dreamy, swaying cut, the song - produced by Speedy's Dan Carey - recalls (Sandy) Alex G in its breeziness, and, maybe somewhat surprisingly, the vocal delivery recalls a certain Ian Brown.
Speaking of the recording process, Tiña vocalist Joshua Loftin says: "Working with Dan was like working with a musical holy man or shaman. He softly moves around the studio intuitively making suggestions in a way that makes it feel like it was your choice to record on that specific guitar."
He continues: "I Feel Fine is a song about discovering sexual freedom through finding yourself in deep meditation."
Read our recent interview with Dan Carey about Speedy Wunderground.
Listen to 'I Feel Fine' below.

Get your copy of the latest issue