Jäger Curtain Call
HEALTH, Crows, Lady Bird and more to play DIY's Jägerhaus takeover at All Points East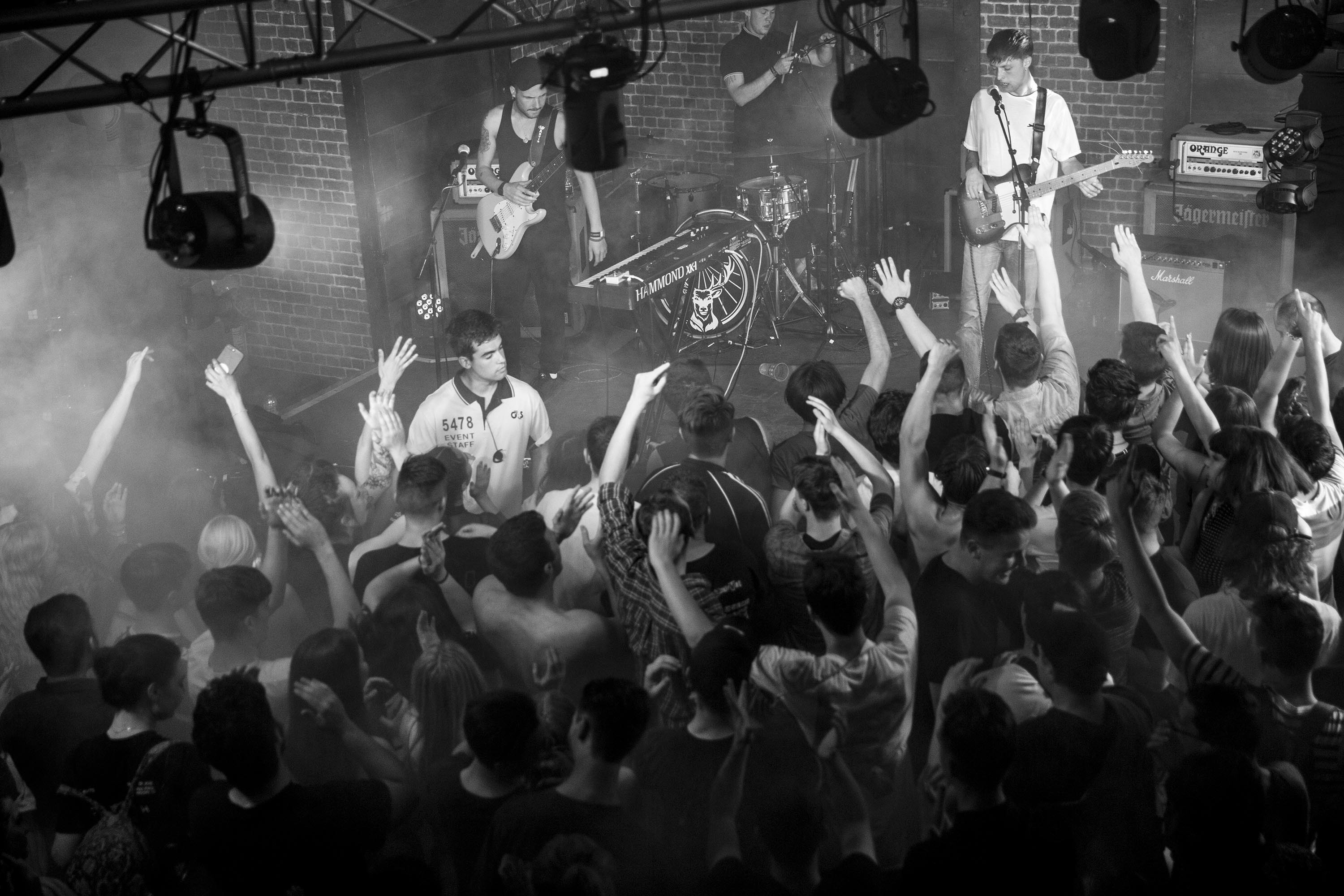 Photo: Emma Swann
Heading to Victoria Park on May 31st, it'll kick off this year's Jäger Curtain Call programme.
Last year, DIY and Jäger Curtain Call pitched up at All Points East for our first annual takeover of the festival's Jägerhaus stage, bringing a host of our faves including The Big Moon, Superfood, Yowl and more to Victoria Park as part of the all-star event.
This year, we're excited to announce that we'll be back and heading to East London on 31st May to present a specially-curated bill that will join the likes of Bring Me The Horizon, IDLES and Run The Jewels on the Friday line-up.
Heading up the bill will be LA noise rock titans HEALTH, fresh from the release of this year's fourth LP 'Vol 4:: Slaves of Fear', while DIY faves Crows will be celebrating the release of their long-awaited debut 'Silver Tongues' with a big noisy ol' support slot.
They'll be joined by everyone's favourite pink-haired nutter Girli, super buzzy Brighton oddballs Squid and the taught punk stylings of Yala!-championed Talk Show.
The day will also act as the kick off of 2019's full Jäger Curtain Call programme – our yearly team-up with Jägermeister, which gives three bands the chance to record a brand new track, headline a one-off show and, of course, play this very festival stage.
This year, two of our focus bands will be popping up on the bill, with one more still to be announced. First up: fresh from storming our Class of 2019 launch, lovable Kent punks Lady Bird. And second, fronted by Danny Nedelko himself, Bristol live-wires and IDLES' BFFs Heavy Lungs.
Stay tuned for more news of their JCC exploits, and snap up your tickets for All Points East before they're gone. It's gonna be a mighty fine party.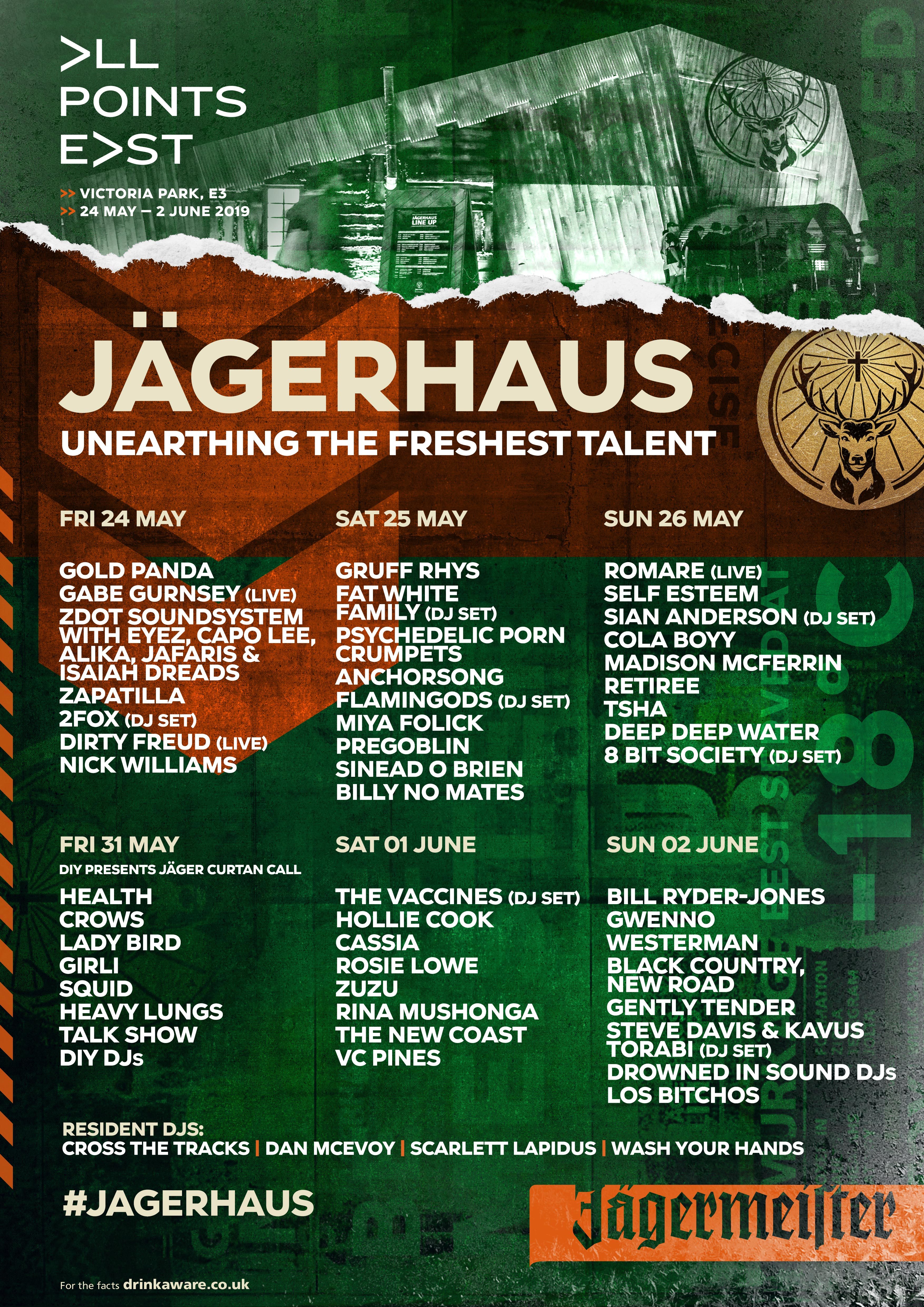 Other acts set to play the Jägerhaus at All Points East include Gruff Rhys, Golda Panda, Bill Ryder-Jones, Self Esteem, Black Country New Road and loads more.