Watch
Watch Billie Eilish perform 'when the party's over' live on Ellen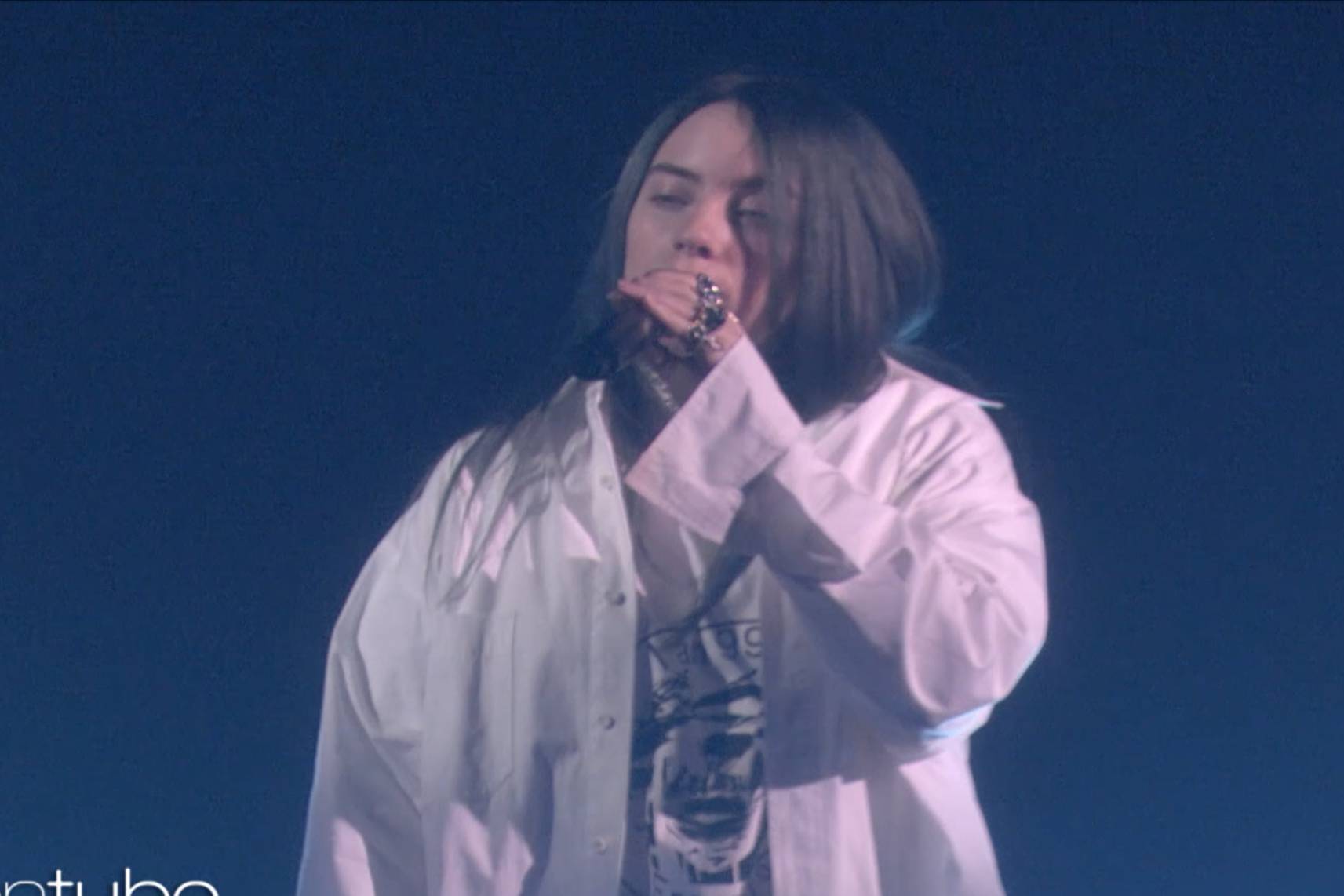 The singer's debut album was released last week.
Fresh from releasing her chart-topping debut album 'When We All Fall Asleep, Where Do We Go?' last week, Billie Eilish recently performed album track 'when the party's over' live on Ellen.
Performing the song sitting on a chair submerged in a pool of water (because, of course?), it follows on from last week's release of the weirdly wonderful video for 'bad guy'.
In our four-star review of the album, we wrote: "'When We All Fall Asleep…' is almost certainly the weirdest album from a huge, major label pop concern in recent memory. It is, as represents a young person born into an age with everything at their fingertips, an amorphous thing that pays little attention to genre, going from grinding industrial throbs ('you should see me in a crown') to playful trap beats (opener 'bad guy') to fragile, forlorn balladry ('listen before i go') to big, cheeky classic pop ('wish u were gay') at will. "
Watch Billie's performance below.