Album Review
Priests - The Seduction of Kansas
3-5 Stars
Another evocative and considered album from the band.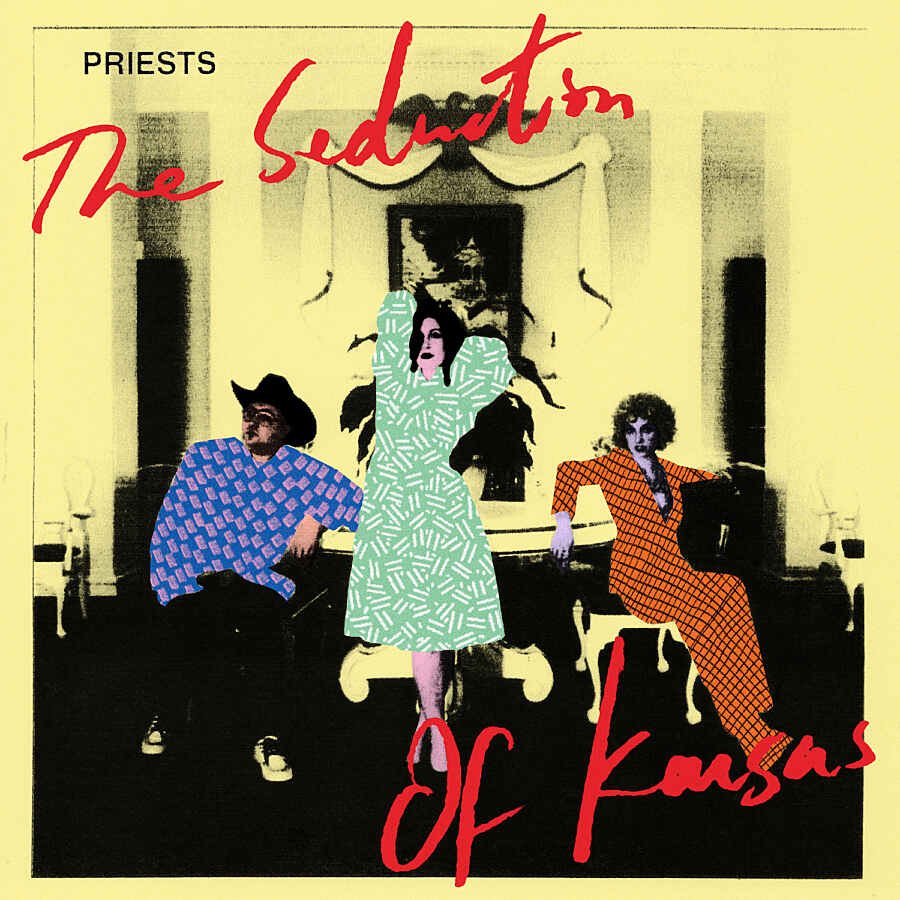 Carrying the status of the poster band advertising DIY's ethical and stylistic benefits is no mean feat. It's also something Priests themselves at times temper, vocalist Alice Greer highlighting the aid the band have received to date. Still, whether you want to tie it to their admirably strident approach to their music and artistic ecosystem or not, the DC band have without doubt developed a sound that is undeniably their own.
Alice in particular has grown into a vocalist and lyricist of the highest calibre, the vivid imagery she portrays as liable to flit between the beautiful and visceral as her actual singing. Thankfully, this carries over onto 'The Seduction of Kansas' with impressive regularity. The chorus to opener 'Jesus' Son' is arguably one of her most jarring yet, the paradoxical image she paints of the revered and pure versus the real and ugly typified by her claim: "I am Jesus' son / I'm young and dumb and full of cum".
There is no doubt that Priests have allowed some infiltration into their setup (producer John Congleton and multi-instrumentalist Janel Leppin are the literal examples), a move that has drawn them away from their stricter post-punk aesthetic. The results are a mixed bag; the eponymous track is a glorious pop cut, a clear sign of the flexibility of guitarist G.L Jaguar and drummer Daniele Daniele. 'I'm Clean' and '68 Screen' however feel restrained and underdeveloped, draining the band of their trademark bite. 'Control Freak', the most blatantly post-punk track, is a highlight, and a signifier that this is still their strongest sound.
Regardless, The Seduction of Kansas is another evocative and considered album, the band reiterating their ability to present topics with tremendous clarity and depth. Which, given the complexity of their themes, is exactly what most of us are crying out for.