Watch
Pottery share new track & video for 'The Craft'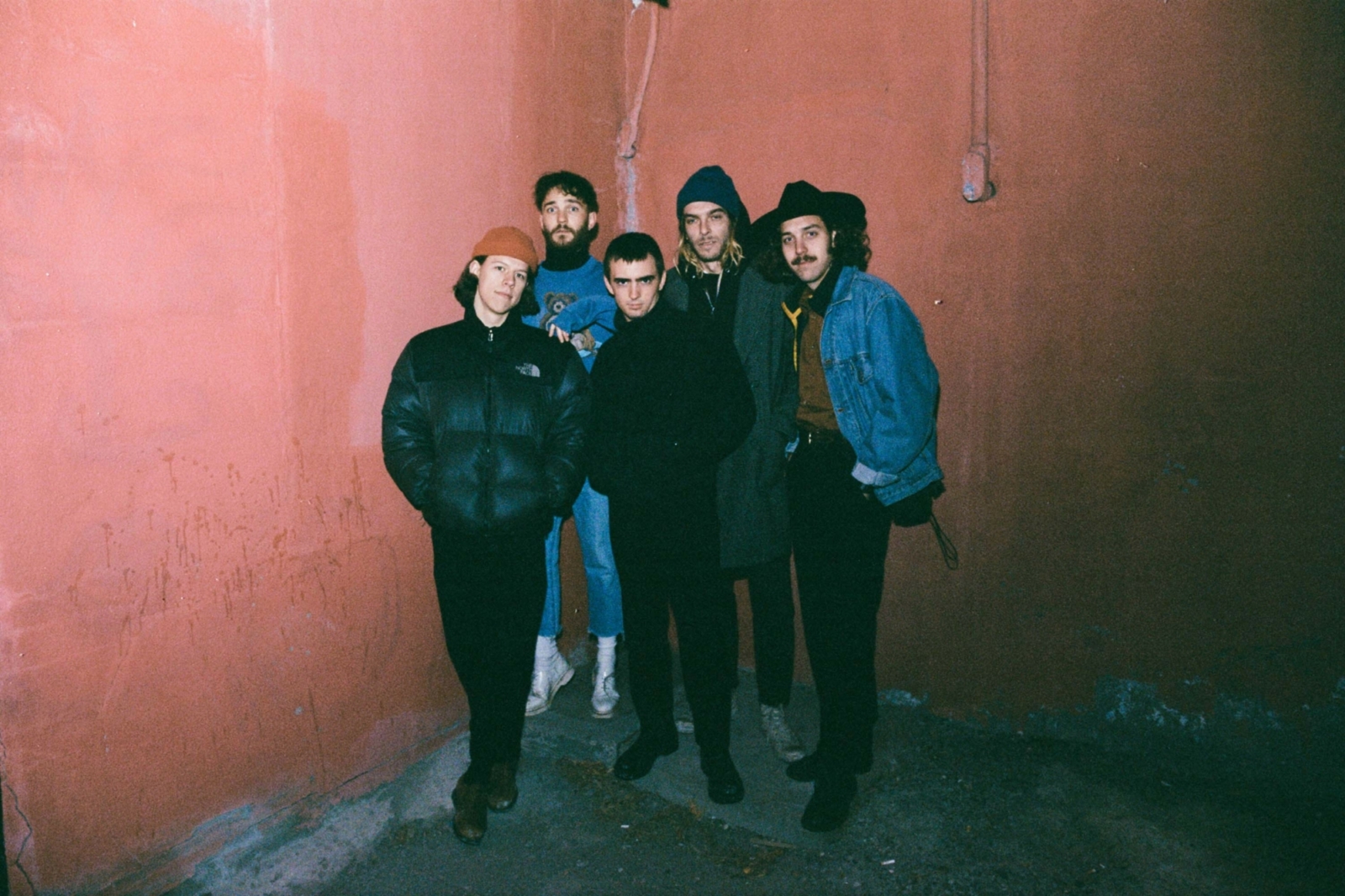 The Montreal band who blew SXSW away have shared a taste of their forthcoming first EP.
Montreal's Pottery have shared their new track 'The Craft', alongside an accompanying video.
The band, who made their debut late last year and, frankly, took SXSW by absolute storm, have offered up a new taste of their debut EP, the aptly-titled 'No.1'.
Speaking of the track's video - which comes directed by Bronwyn Ford - the band's Jacob Shepansky has said: "With 'The Craft' we wanted to explore the unconscious oddities of everyday life and how an outsider alien (Austin's character) may interpret these trivial actions. Each band member has a niche hobby (in the video) that not only lends for blind emulation from the outsider, but also represents each member's individuality within our collective project."

The band's debut EP is due for release on 10th May via Partisan - check out the tracklisting and watch the video for 'The Craft' below.
1. Smooth Operator
2. Spell
3. Hank Williams
4. Lady Solinas
5. Worked Up
6. The Craft
7. Lifeline Costume

The band also have a slew of UK and European live shows planned, including a slot at The Great Escape. Check out their tour dates below.
MAY
09 - 11 Brighton, UK - Great Escape Festival
11 Leeds, UK - Gold Sounds Festival
12 Glasgow, UK - The Hug and Pint
14 Manchester, UK - The Castle
16 London, UK - Sebright Arms
17 Brussels, BE - Botanique
18 Luxembourg, LU - De Gudde Wellen
19 Hasselt, BE - MOD Club
21 Paris, FR - Supersonic&
23 Angers, FR - Joker Pub
24 Rouen, FR - Rush @ Le 106
25 Amsterdam, NL - Paradiso, London Calling Festival
AUGUST
17 Saint-Malo, FR - La Route Du Rock
15 - 18 Brecon Beacons, UK - Greenman Festival
19 Oxford, UK - The Jericho Tavern
20 Southampton, UK - Heartbreakers
22 Charleville-Mezieres, FR - Cabaret Vert
26 Newcastle, UK - The Head of Steam
28 Bedford, UK - Esquires
29 Wiltshire, UK - End Of The Road Festival