Interview
Show Me The Body: back in the New York groove
World tours and a hype-harvesting debut album made this trio one of America's most essential groups. Back home in New York, they explain how 'devotional' new LP 'Dog Whistle' expanded their horizons.
It's an all-too common statement that political strife breeds powerful art. A get-out clause for people less interested in the root causes of inequality than in shrugging it off or - worse - milking it for their own good, 'at least we'll get some good art out of it' is as cliche as it comes. It's a mindset Show Me The Body treat with the scorn it deserves. "A lot of people have said to us this is a perfect time to make a punk record," the New York band wrote in a statement that accompanied the announcement of their second full-length 'Dog Whistle'. "We are disgusted by this prompt."
"We need to do this - we don't feel OK if we don't do this," explains bassist Harlan Steed, in the front room of the Queens, NY house frontman Julian Cashwan-Pratt shares with his girlfriend and their 14-year-old dog, Shady. "If we don't play music for a month, Julian and I start fighting; we don't get along! That's the thing that bummed us out about that prompt from our label, or from friends, from all kinds of people. It's like, 'Oh, you've got a fascist president? Write a punk record!'," he sighs. "I wouldn't say it was insulting, but it was… disgusting, when we were asked that over and over."
Before all that, though, came Show Me The Body's debut. 'Body War' was like no other record released in 2016 - a caterwauling cut of noise-punk, documenting a New York City rife with gentrification and inequality. "There's a definitive hierarchy of money, class, culture here," Julian says today. It was a viewpoint hitherto unexplored, at least with such venom; as such, Show Me The Body became one of modern youth's most essential exports.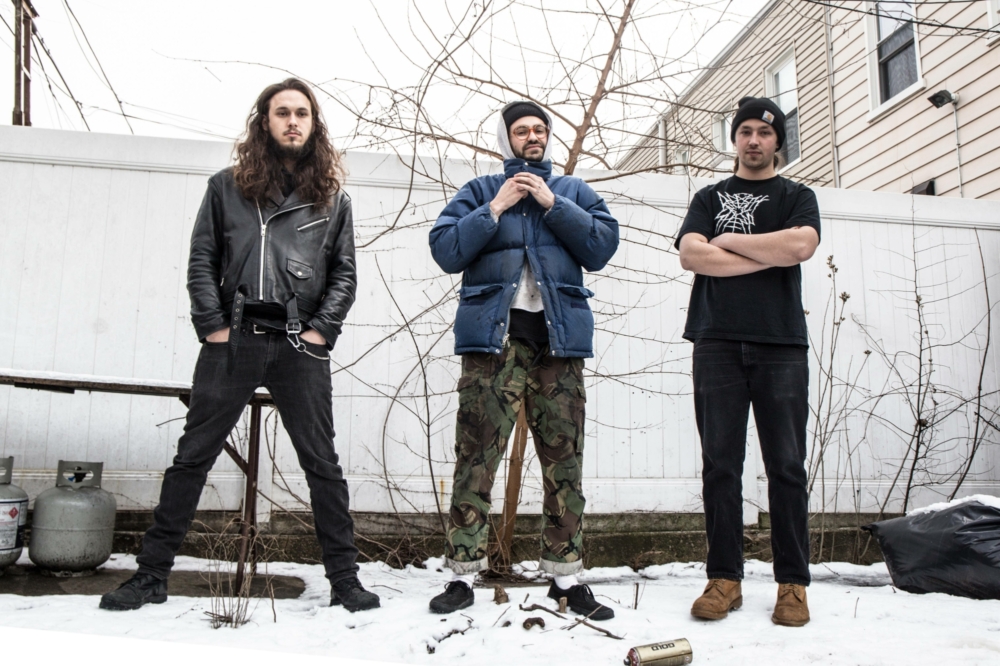 "This, when we do it, it gives us hope. It makes us feel free."
— Julian Cashwan-Pratt
Tours with hardcore heavyweights like Code Orange and Disembodied soon came a-knocking, slotting in alongside runs with rapper Denzel Curry and King Krule - the latter of which they were offered at the eleventh hour. Fresh from that Denzel run, they got home to New York, got a message from Krule, and were straight back out the door. "Nobody was there to see Show Me The Body, and that was kinda cool," Harlan recalls of that tour with the indie wunderkind. "You can't ask for a more tabula rasa situation - a white page to do your thing with."
'Dog Whistle' embraces that clean slate. No longer a band documenting their New York City environs, their horizons have been expanded, due in no small part to that rigorous touring schedule. "Getting out of New York, prior to writing it, has been a huge influence on us," says Harlan - Julian agrees. "It just gives you a more international view of what's happening around you," he says of that wider scope. "Artists and young people in New York are completely disenfranchised; people don't want you to do things. We'd travel to cities like Groningen and all these small towns around Europe where the government was paying people to make underground music, or run underground music venues! You come back here and you realise how little your city actually cares about you. You really feel like a rat, coming back."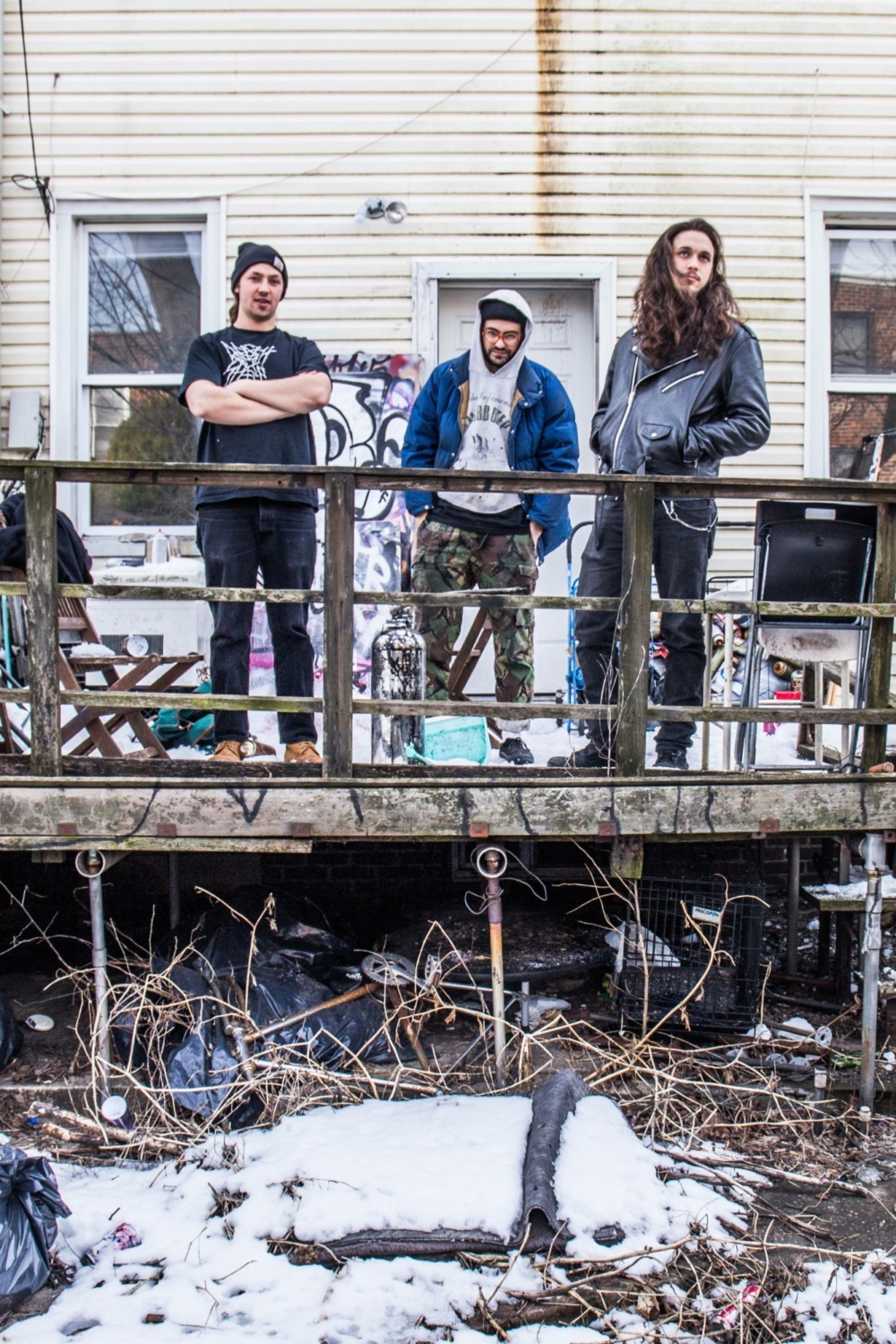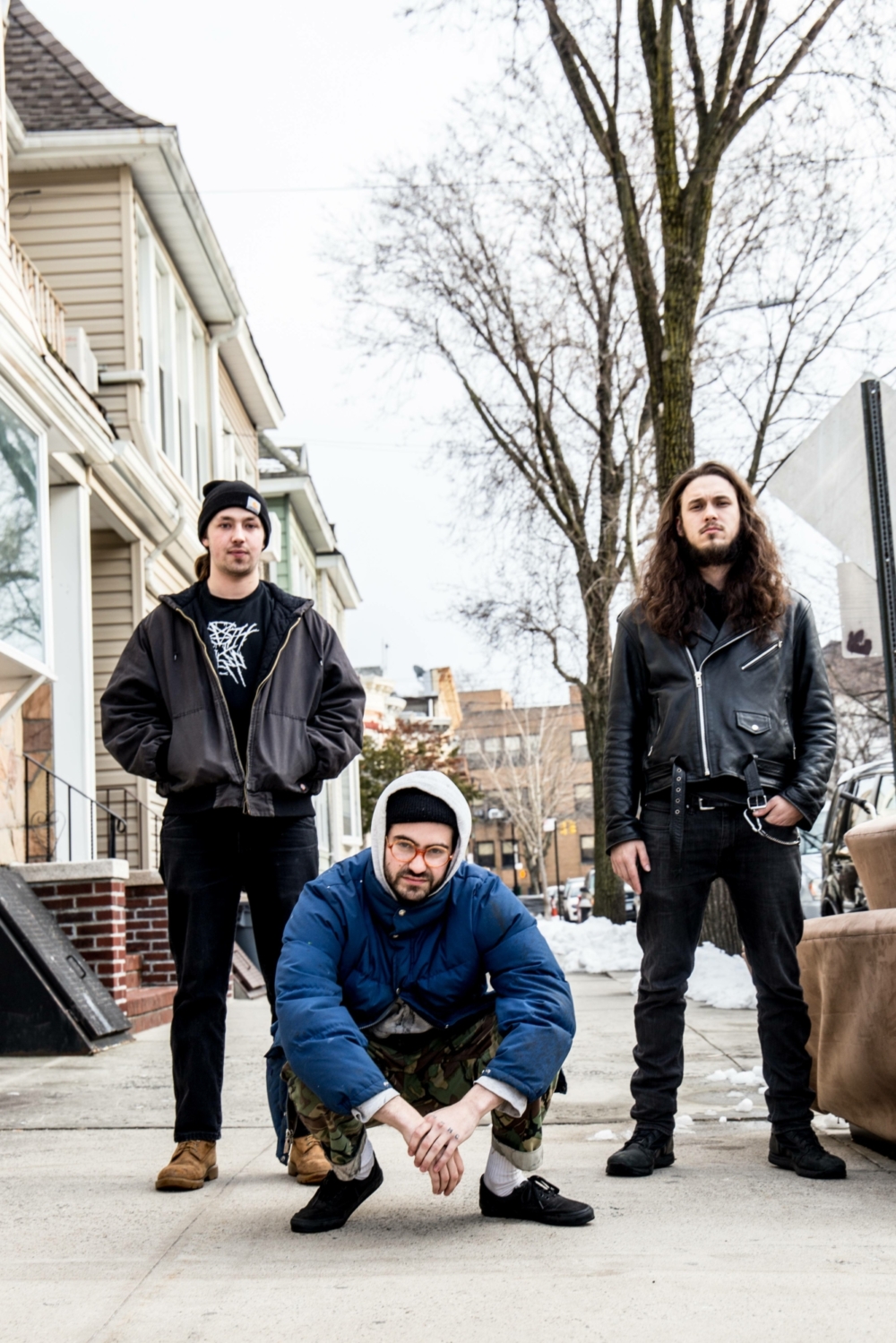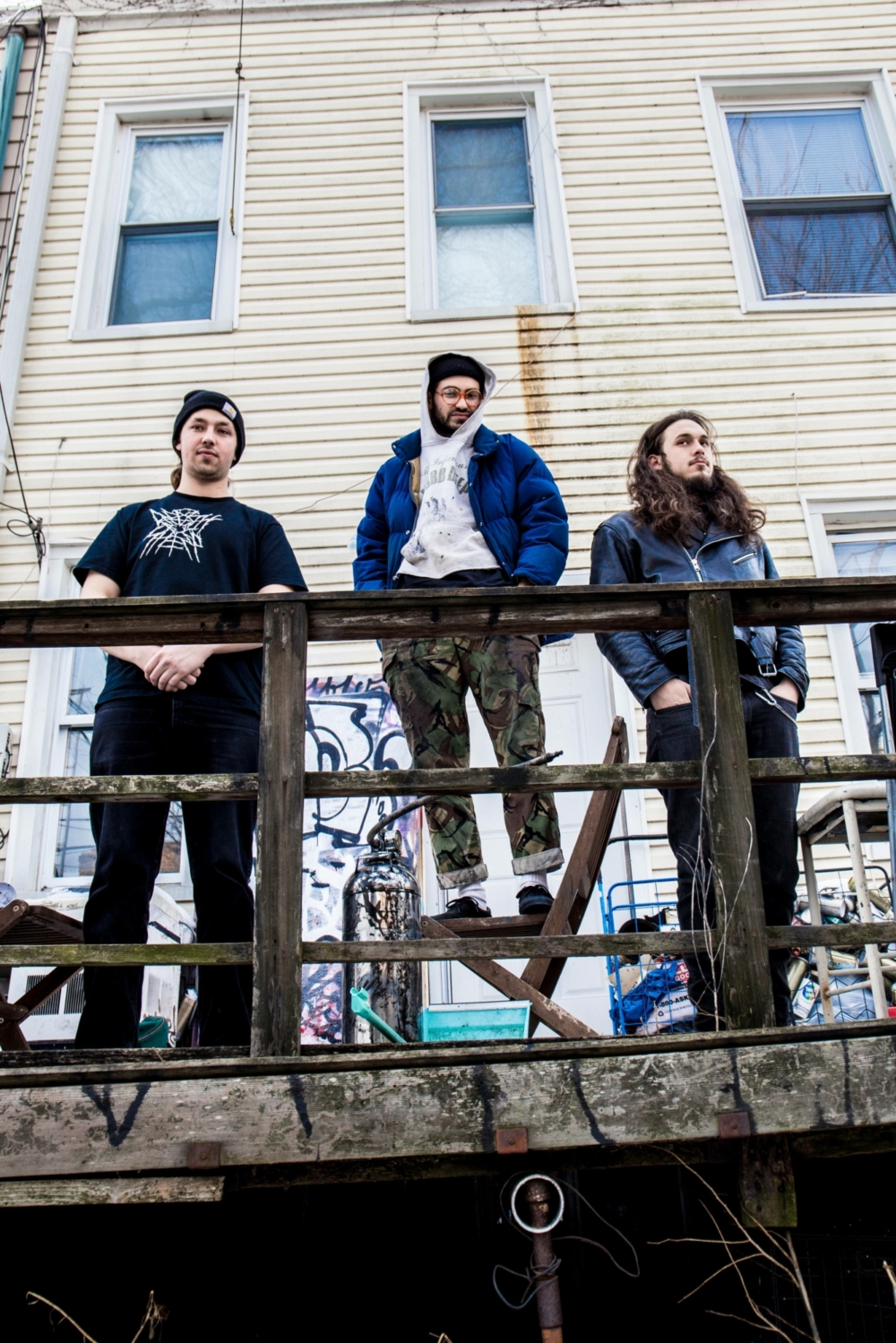 "Artists and young people in New York are completely disenfranchised; people don't want you to do things."
— Julian Cashwan-Pratt
Despite the real-world implications of that outsider feeling, 'Dog Whistle' takes a more metaphysical approach to Show Me The Body's surroundings. "In a sense, it's less about the physical world, and more about our friends - people who are around us, and people who are no longer around us," explains Julian. In the spoken-word, poetic interludes that break up the record, you can hear Show Me The Body's edges softening. "We wanted to make something that is, in some sort of way, devotional," he admits, exemplifying how the band's approach has matured from the teenage punks they emerged as: "It's not just 'repping' something - it's actually for somebody else."
Today, Show Me The Body's dedication to creating a space for others to assemble is core to their being. From hiring out studio time for local kids and creatives and releasing the ensuing recordings as the 'Corpus' mixtape, to offering out their rehearsal spot to anyone in need in a city far from rife with such places, to the creation of Corpus TV, an online visual arts channel for their peers to exhibit their wares, Show Me The Body are a band of the people, for the people.
"Being 'a punk band', or being 'a hardcore band'? Doesn't mean shit to me," says Julian. "This, when we do it, it gives us hope. It makes us feel free. So, at the very least, we just want other people to feel that way." He thinks back, one last time, to that vile notion of the Trump era being a boon for politicised art: "It's not about a reaction to the time. We're still gonna do this tomorrow, whether there's sun or there's not."
'Dog Whistle' is out now via Loma Vista.

Get your copy of the latest issue