New Music Guide
The Neu Bulletin (Crumb, Lupa J, Le Boom, & more)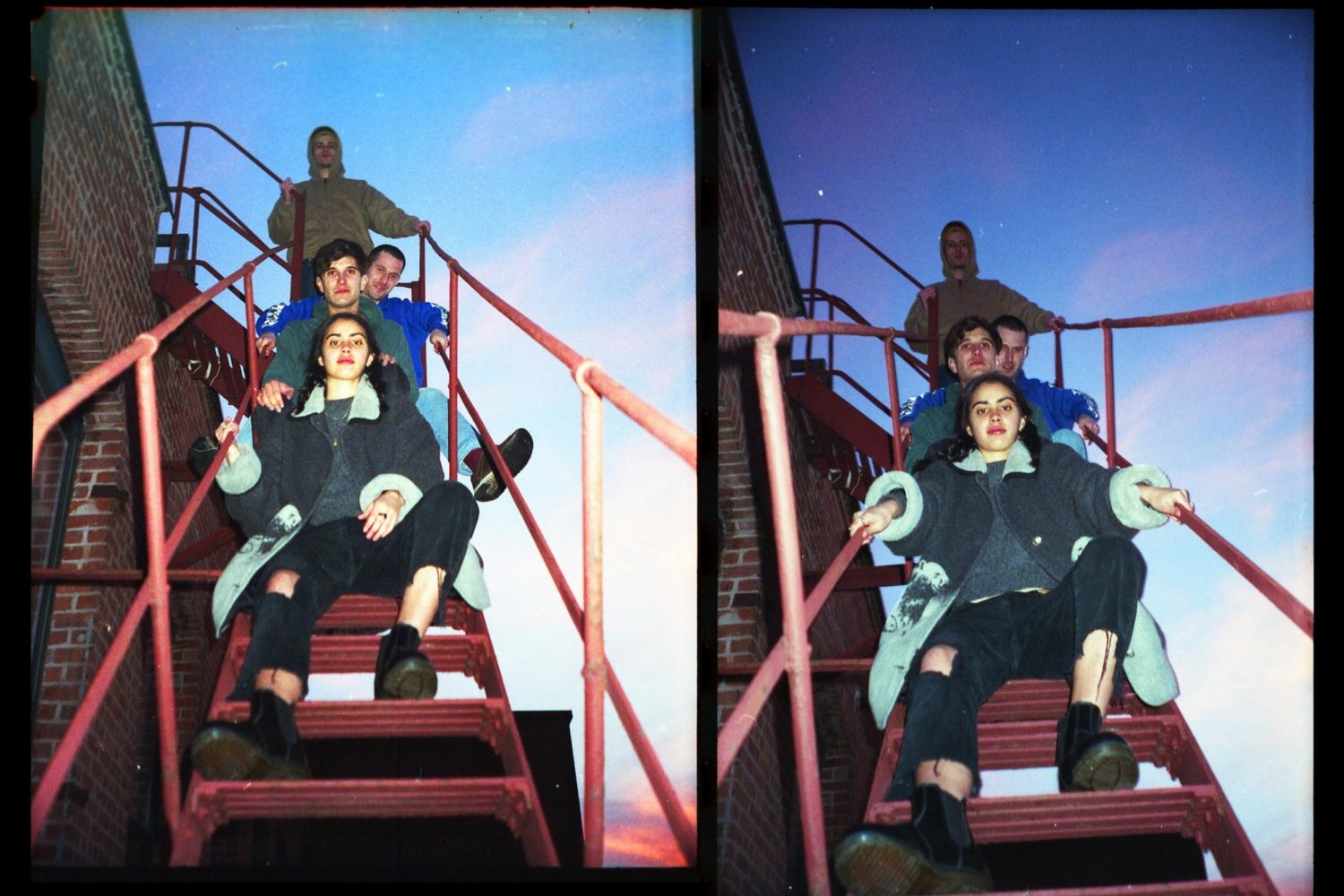 DIY's essential, weekly guide to the best new music.
Neu Bulletins are DIY's guide to the best new music. They contain every single thing that's been played at full volume in the office, whether that's a small handful or a gazillion acts. Just depends how good the week's been.
Alongside our weekly round-up of discoveries, there are also Neu Picks. These are the very best songs / bands to have caught our attention, and there's a new one every weekday. Catch up with the most recent picks here.
New for 2019, we'll also be adding all our Neu tracks to a playlist on Spotify, so you can listen to all our new music discoveries in one place - head this way or scroll to the end of the page to take a listen.
Brooklyn-via-Boston Crumb mix together psych rock and jazz to create something soothing yet hypnotic. Having spent the past two years close to non-stop touring, the band have released two EPs along the way and last week offered up 'Nina', the lead single from their upcoming debut album 'Jinx'. With shimmering keys, a gently pattering drum beat and Lila Ramani's dreamy vocals, the track is a lush offering and something that's easy to kick back to. (Rachel Finn)
With three previous EPs behind her and an impressive list of tour support credits (Grimes, K-Flay, Sarah Blasko, Alice Glass, Tegan and Sara), Sydney songwriter and producer Lupa J began her musical career as a classical violinist in her teens, but now in her twenties, her music has taken a much more electronic turn. New single 'The Crash' is self-described "goth dream-pop" and a powerful preview of the musician's upcoming debut album, complete with a video that serves up killer looks and choreography. (Rachel Finn)
Untradition - Crack/Desire
Untradition is the project of Toronto-based Julien Bowry. New AA-side single 'Crack'/'Desire' is an intriguing introduction to the artist. The tracks are hip-hop at their base, but fleshed out with popping live percussion and vocals that are closer to soul than they are rapping. "My main focus has been the blues but I needed something upbeat to talk my shit on," Julien says of the tracks, and the base of 'Crack' especially is one that gives him a platform from which to excitedly spit lines on identity and self-acceptance. With 'Desire' its low-key, slower counterpart, the new tracks are a varied and ear-pricking introduction. (Will Richards)
Praa - Won't Forget 'bout You
Hailing from the sunny Southern French town of Valence, and via a detour playing the organ for a psych-rock band, Praa (aka Marion Lagassat) spent 2018 introducing her music to the world via a few stand-alone tracks but this year she's set to take things up a notch with her debut EP.
An upbeat mix of 90s-influenced pop and RnB, new song 'Won't Forget 'bout You' is an uplifting offering, built around minimalist electronic production (thanks to long-term collaborator/partner Timsters) and a sunny guitar line that sounds a little like Haim on a good day. (Rachel Finn)
Dublin electronic-pop duo Le Boom, comprising of Christy Leech and Aimie Mallon, are in the midst of preparing for the release of their debut EP 'Of All My Highs' next month and 'Just Want To' marks their latest offering from the release. Bursting with LCD Soundsystem-tinged synths, smooth rhythms and soaring vocals, it's a track that borrows from 80s dance and offers a promising hint at more excellent music to come. It's worth a listen for the captivating choreography in the Alina Maria-directed video too. (Rachel Finn)
Growing up at the edge of the Nevada desert in Las Vegas, the now LA-based Sam Valdez cites the vastness of the desert as a major influence on her songwriting. It's something you can hear on new song 'Turn', an intriguing mix of glistening shoegaze and Americana, featuring airy vocals and resonating guitar. "Should we fix it, or leave it all behind?" she asks, at one point; it's a song full of solitude, yet still easy to get lost in. (Rachel Finn)
To keep updated on all our new additions to Neu, follow our playlist on Spotify below:

Get your copy of the latest issue