Live Review
Fontaines DC, The Garage, London
17th April 2019
On the eve of landing a Top 10 for debut 'Dogrel', the rise of the Irish punks isn't stopping any time soon.
When IDLES landed in the Top Five with last year's 'Joy as an Act of Resistance', it felt like a rare and beautiful thing - not quite once in a generation perhaps, but enough of an anomaly to feel like a victory for more than just the Bristol band themselves. It seemed unlikely, just six months ago, that another grassroots success story from the punk world would follow so soon after, and yet here we stand as the star of Irish quintet Fontaines DC continues to rise further by the day.
Cynics could state that it's a second wave ripple effect of the former band's influence, people merrily latching on to the next in line. But really, aside from the fact that the two groups are friends and have toured together, there's a world and not just a country border that separates the pair; Fontaines, with their blunt Irish brogue and literary romanticism have quickly honed a truly enticing niche of their own and it's this that's steered them to where they arrive tonight: at the London date of their headline tour, sold out months in advance, mere days away (as they'll learn later) from debut LP 'Dogrel' scoring a Top 10.
Maybe it's the awareness that the music world's eyes are very much all on them that means the band begin with something of a tentative start tonight. The opening bass rumbles and spinning guitar lines of 'Hurricane Laughter' still sound urgent, singer Grian Chatten doing his usual stage prowl - somewhere between a caged animal and a surly schoolboy waiting in the hall to be given a detention - but the energy in the room isn't quite there yet. Three songs in, however, and the stream of consciousness rant and buoyant riffs of 'Chequeless Reckless' tip things over the edge and suddenly it's all bouncing limbs and exuberant excitement: it's almost as if the gig was so anticipated, the gathered crowd had to remember they were there to actually have fun instead of just witness a 'moment'.
This is, for Fontaines DC, undoubtedly a moment though. With the album only out on the world for mere days at this point, its wares are already greeted like classics. 'Boys In The Better Land' pings around the room like a rousing clarion call; 'Liberty Belle''s sing-song chant is sung back with variously terrible attempts at a Dublin accent, while calling card 'Big' is as huge as its title.
Fontaines DC's ascent has been rapid, and within that there's always the risk that these still early-twentysomethings are climbing the rungs of the ladders while still finding their footing. But, judging by tonight, all they need is a quick deep breath and then they'll be ready to go and claim what's rightfully theirs. It's for the taking.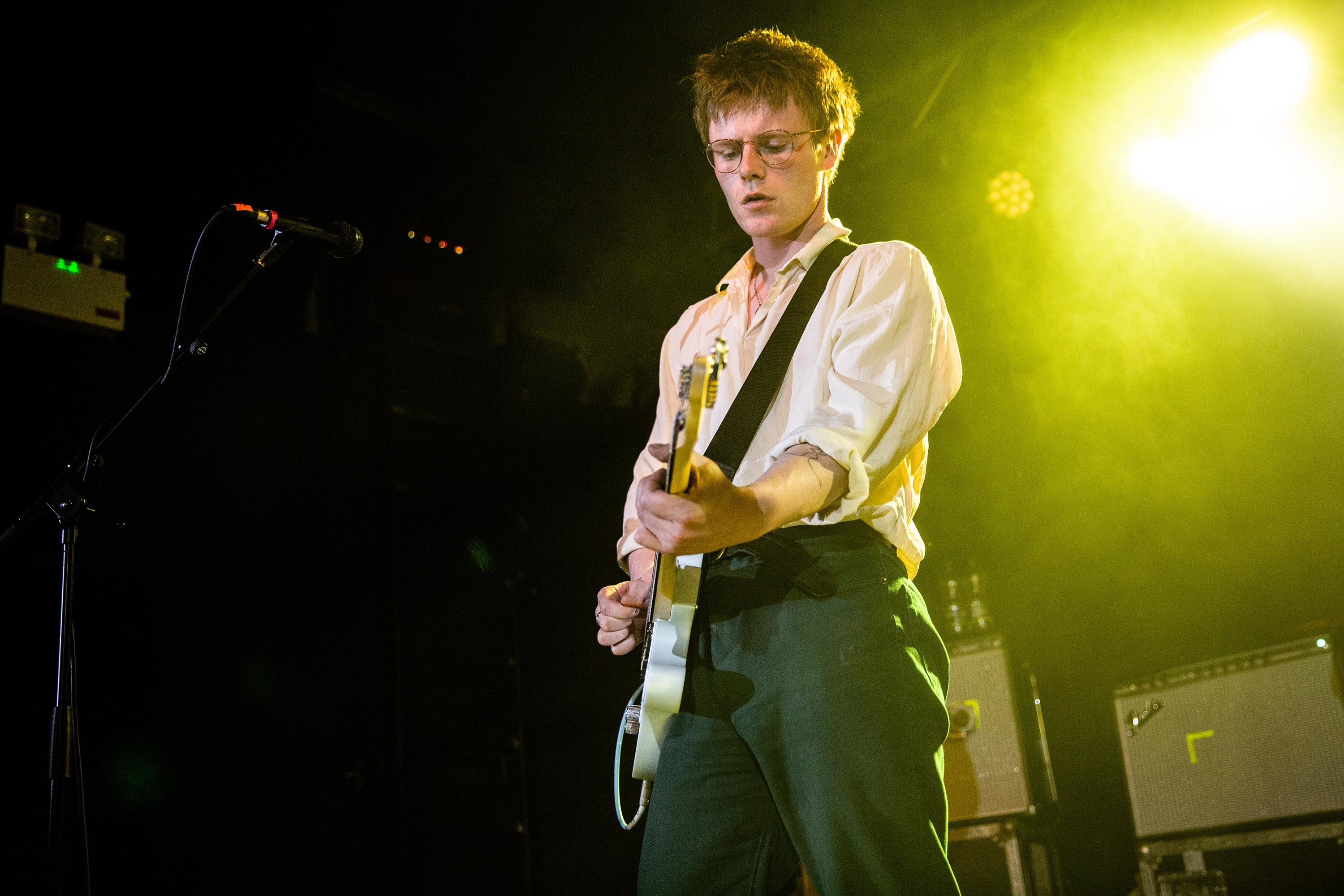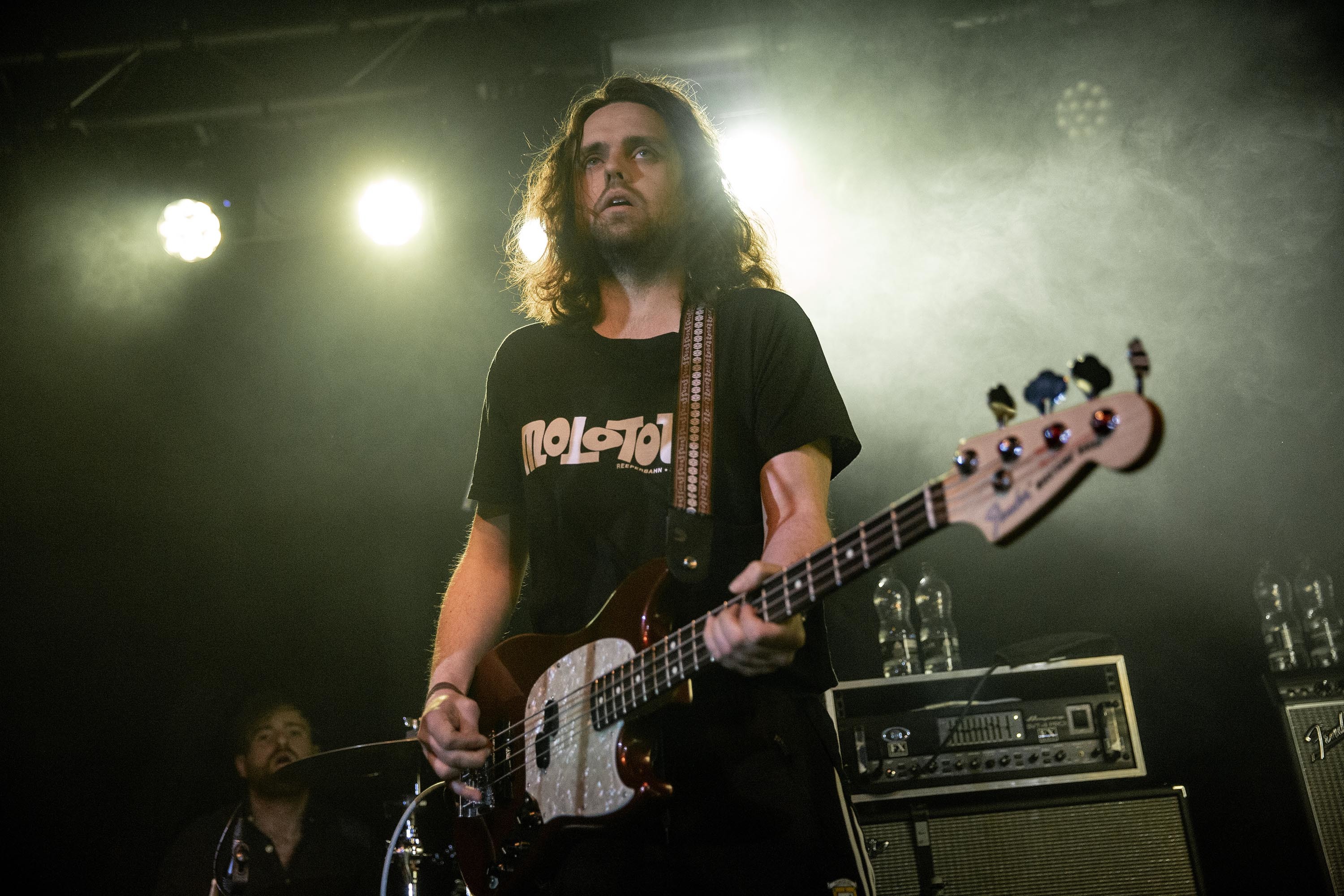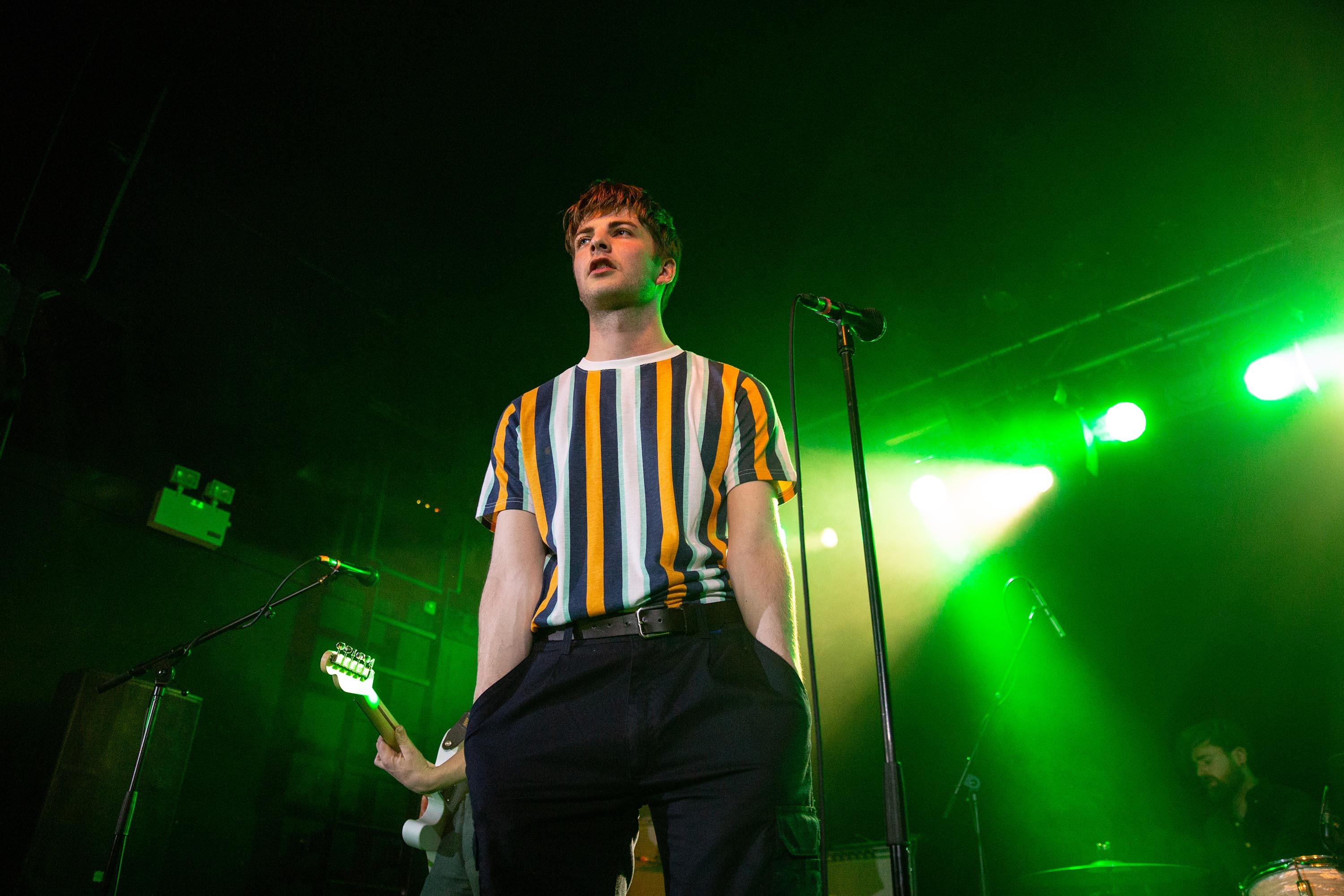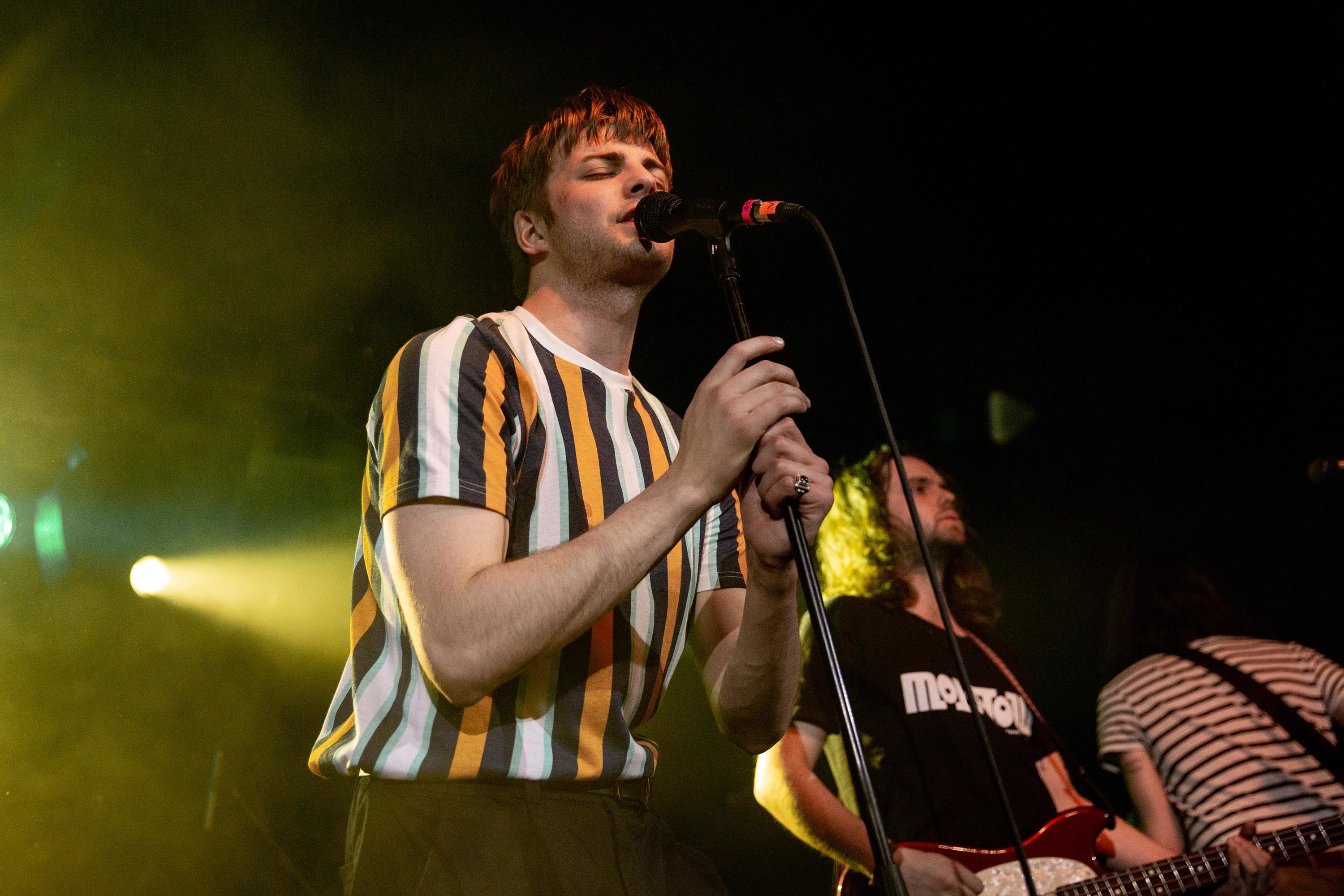 WE'VE GOT A FAVOUR TO ASK
We're often asked about you, our readers. So we'd really appreciate it if you'd offer up a bit of information about you, and your music-loving habits by filling in our 2019 readers' survey.
Click here to reach the 2019 DIY readers' survey.
(Don't worry, none of what we're asking for is personally identifiable - and no questions are compulsory.)