Live Review
Superfood, Scala, London
22nd April 2019
Go out like you've always carried on: with a party.
The atmosphere at a farewell show is a strange one to navigate. On one hand, it's a sad occasion – the final chance (ever!) to see a beloved band do their thing. On the other, there's a kind of defiant joy involved, the need to dance it out as hard as you can and soak up every possible moment of glee before it's too late. Goodbye gigs of recent memory have fallen somewhere within that spectrum - The Maccabees a kind of dancing, weeping mash of feelings; Wild Beasts just a big pile of tears on the floor. But Superfood, well, Superfood have never really been ones to dwell on the bleaker side of life, so it seems fitting for Birmingham's good time party boys to go out with possibly the most giddy show of their careers. Yeah, tonight is sad, but that doesn't mean everyone isn't gonna have a rager.
Filling Kings Cross' Scala to the brim, it takes mere seconds of effervescent banger 'Where's The Bass Amp?' for the crowd to erupt in a dancing, moshing pile of limbs. Around the edge of the venue's balcony, a notable cross section of indie faves (Wolf Alice, Peace, Demob Happy, Vant et al) might be testament to just how well-liked Dom Ganderton and Ryan Malcolm are among the scene, but in the downstairs standing area there's not really time to think about these things unless you want an accidental pint in the face.
Declaring that they're gonna work their way from the old to the new, the pair – bolstered by live bassist Alice Costelloe and drummer Aramis Gorriette – launch into a bunch of debut album faves that haven't often seen the light of day since Superfood's original incarnation as a fully-fledged four-piece. 'You Can Believe' still swaggers like 'Leisure'-era Blur incarnate; 'Right On Satellite' is a jubilant thing whose bending guitar line reminds that Dom's tendency to spaff off about a love of Kula Shaker probably wasn't a lie, while they even hark back to early EP 'Mam' with the surreal lyrical jaunt of 'Houses On The Plain'. Sure, the pair may have gotten more progressive with their songwriting over time, but it's these weird, playful early offerings that first showcased the innate twinkle in their eye.
Then we move into some of second album 'Bambino''s highlights, imbued with a more adventurous sonic palette but that same slight flavour for the odd that always had them happily dancing slightly on the peripheries of their indie peers. From the playground-sampling 'Double Dutch' to the dub-tinged 'I Can't See' to the pure honey-soaked good vibes of 'Natural Supersoul', they're sung back with gusto – Dom regularly letting the crowd take over his vocals, which they do with volume. Then there's time for one final customary run through of their namesake calling card 'Superfood' and, after six years in the game, that's it.
Though there's an undercurrent of bittersweet victory to tonight, the real beauty of a goodbye show is that – in a world where it's so easy to get swept up in streaming stats and social media data – it brings together the people who give a shit the most to toast and celebrate what's actually important about being in a band: brilliant, exciting music and having the kind of connection with people that makes them truly miss you when you're gone. And sure, Superfood might never have headlined Glastonbury or sold a million records, but tonight is proof that in those categories, the ones that really matter, they've always been winners through and through.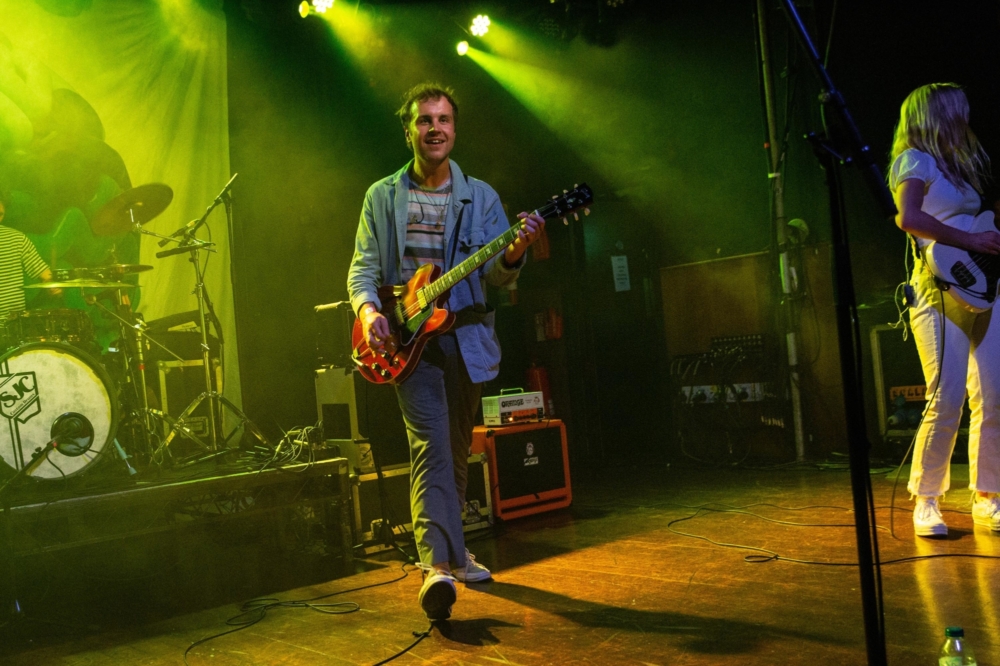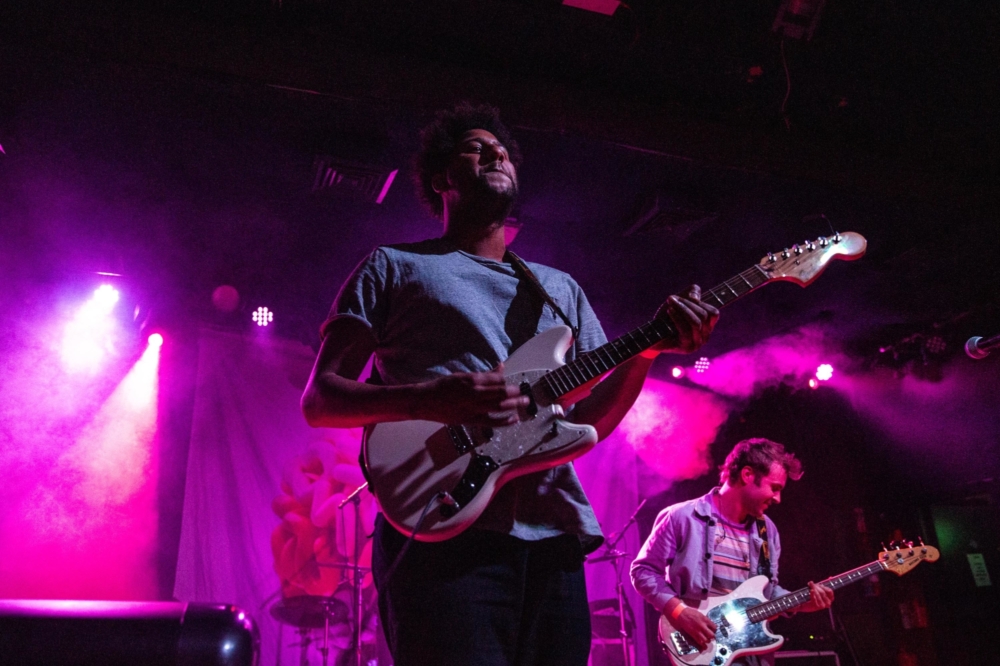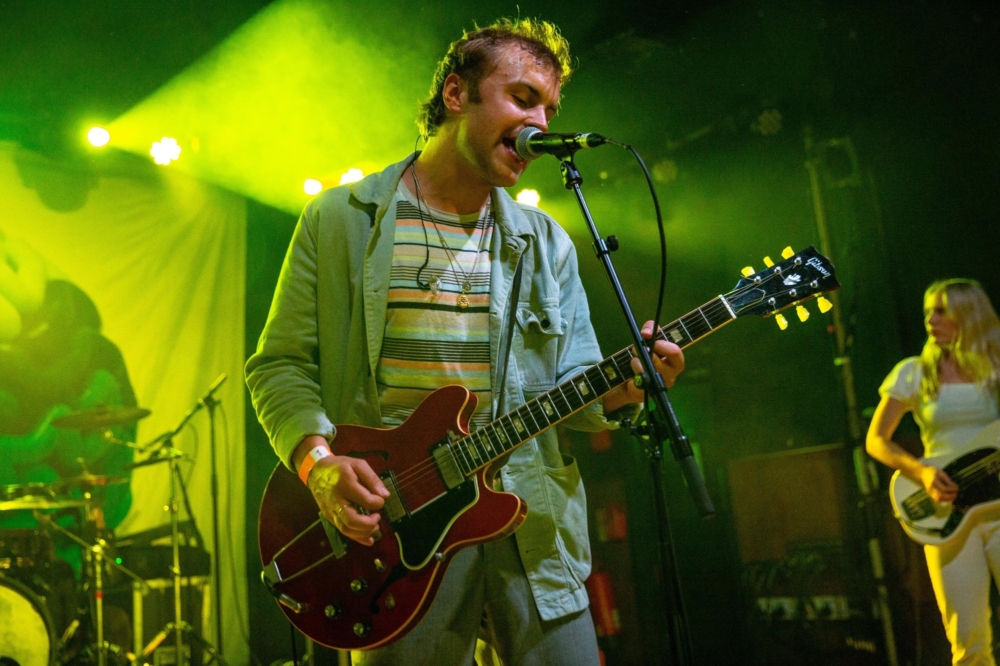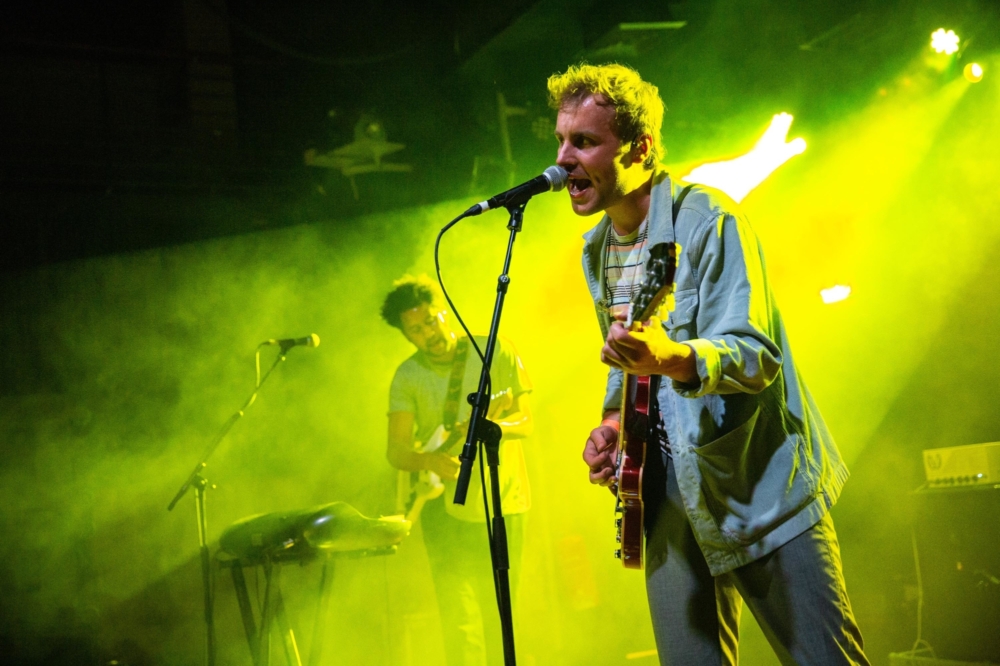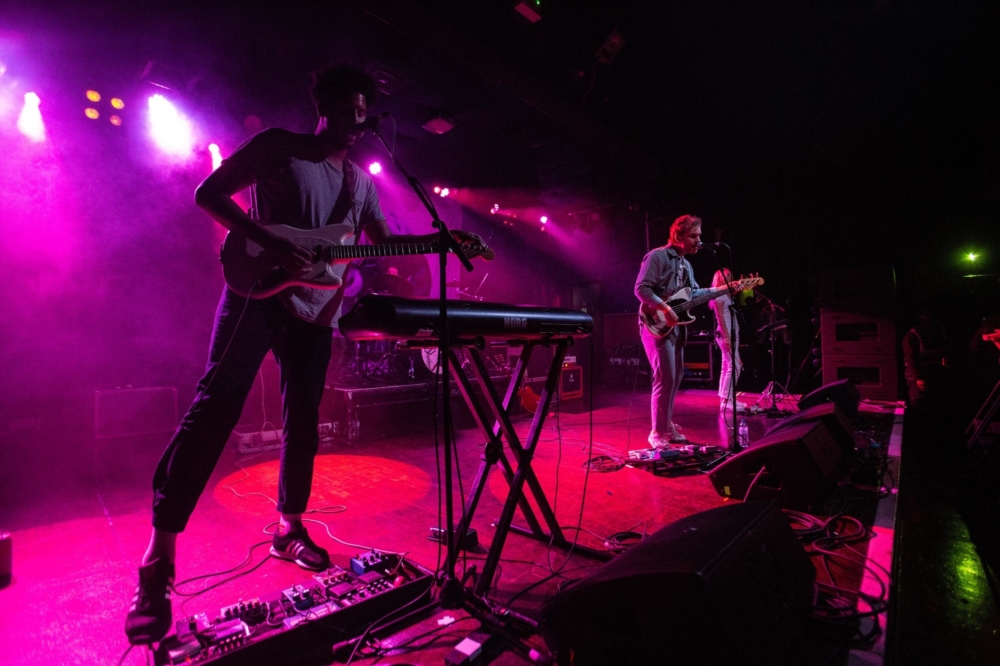 Get your copy of the latest issue