Album Review
Flamingods - Levitation
3 Stars
A fun record that's clearly born of love and dedication.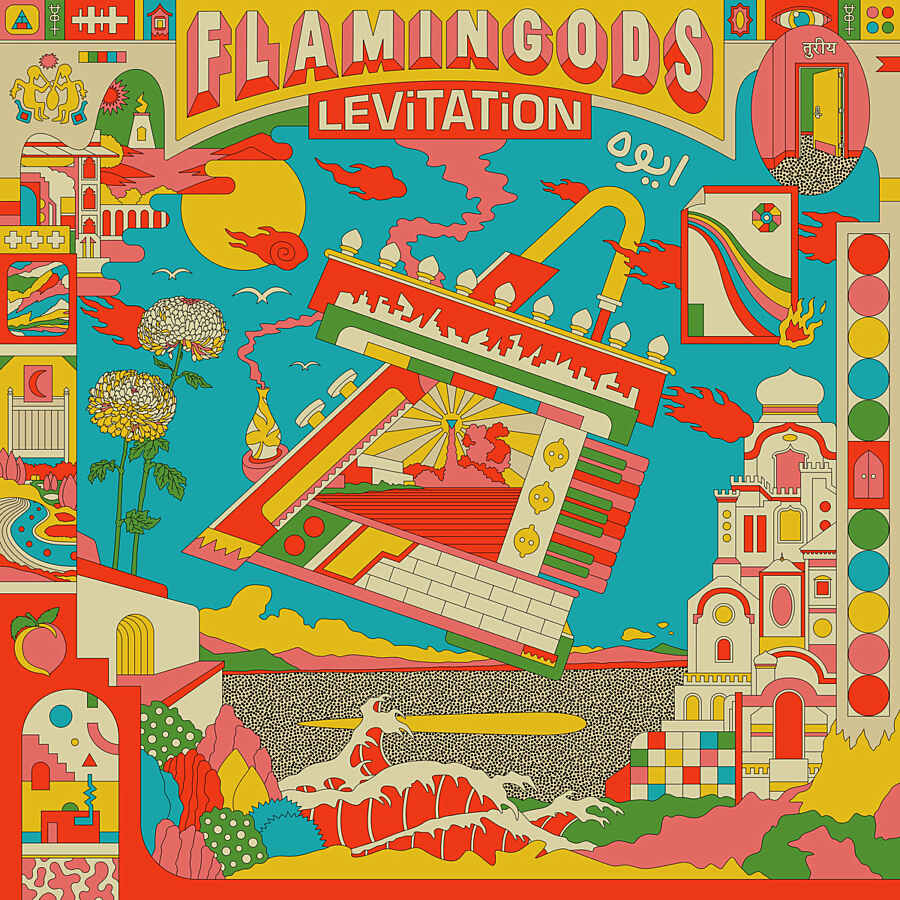 At a glance, Flamingods could be mistaken for a novelty flower power band who never quite came home from their gap year travels. They describe themselves as "international psych explorers," have been known to sport paisley tunics, and at one point had seven members - many of whom served merely to bash percussion like backpacking Bezs. 'Levitation' is the fourth album by the British-Bahraini spectacle, and the now-quartet sound as colourful as you'd imagine.

'Paradise Drive' is a phantasmic kraut number that's rooted by a disco bass line and funky guitar licks. 'Koray' is a playful slice of psych-pop full of saccharine synths and nursery rhyme vocals. And single 'Marigold' sounds like Black Rebel Motorcycle Club on magic mushrooms. It's full of the kind of ecstatic whoops and screeching guitars that wouldn't feel out of place in an advert for a quirky sports car.

With riffs built around Eastern scales and an assortment of percussion, 'Levitation' proves a dense musical journey. It has a tendency to be superfluous - a stray tabla rhythm is never too far away - but ultimately it's a fun record that's clearly born of love and dedication. That's something to be commended.