Album Review
Charly Bliss - Young Enough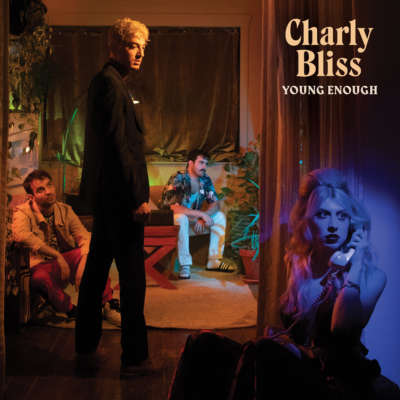 Delivered with huge slabs of defiance and hope.
Label: Lucky Number
Released: 10th May 2019
"I think joy is the most powerful tool by which to communicate with people," Charly Bliss vocalist Eva Hendricks told us, and this mission statement forms everything around the band's excellent new album 'Young Enough'. Circling around Eva's sharp, twangy vocals, the band's second album is a gargantuan step forward, and one packed full of iron-clad mantras. Lyrically, it goes deep into topics ranging from abusive relationships to killing your inner people-pleaser, but it's all delivered with huge slabs of defiance and hope, not to mention bags of wit with tongue firmly in cheek ("It's gonna break my heart to see you blown to bits," goes the hook of the opener). "In my opinion, the two best emotional releases are crying and dancing," Eva says of the album, and there's plenty on this cracker of a record to inspire both.
More like this