Album Review
Employed to Serve - Eternal Forward Motion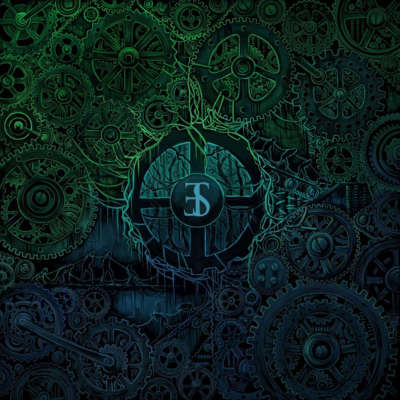 Employed To Serve deliver an energy that mirrors the unstoppable pace of modern society.
Label: Spinefarm
Released: 10th May 2019
Three albums in and Woking's self-described nasty hardcore five-piece are bleaker than ever. Intertwined in Employed To Serve's ferocious barrage of heavy riffs and visceral screams is a broken society, one that favours the false portrayal of social media over the often-more-troubling reality. A particularly poignant despondent monologue opens the characteristically dense 'Reality Filter': "I fantasise over this dead reality to distract me from the world that surrounds me," a robotic voice chillingly musters. By the time the song fully launches with explosive drums, the protagonist has briefly flirted with absolution before submitting to a dreary inevitability.
Rooted in this truth, 'Eternal Forward Motion' is a rallying cry for awareness and for change. Employed To Serve lay out the plagues on society, yet the record insists on action. "There's hope for tomorrow," the band offer during the climatic 'Bare Bones On A Blue Sky'. "Open your eyes" they implore with a palpable urgency. These words close an album littered with moments of positivity, not least the inclusive mantra on single 'Harsh Truth', itself a comment on teen suicide.
All unfolds under a relentless layer of exceptional metal, filled with fury and searching for hope. Occasional respites are provided by haunting melodic interludes, but for the most part Employed To Serve deliver an energy that mirrors the unstoppable pace of modern society. Just like that record's title - and in line with the robotic voice of 'Reality Filter' - there's simply no looking back. 'Eternal Forward Motion' pushes onward with a clear mission and unrivalled force, and much like their two previous albums, it places Employed To Serve firmly at the forefront of innovation in British hardcore.