Album Review
Rosie Lowe - Yu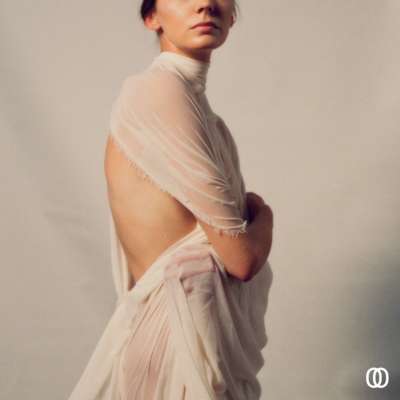 Love is still a mess, but Rosie Lowe is ready to face it now.
Label: Wolf Tone
Released: 10th May 2019
Rosie Lowe has often spoken about how her fairytale perceptions of love were shattered by her parents' divorce. Debut 'Control' created worlds where things were far from perfect. Whether it was feeling trapped watching a toxic relationship continue, or being afraid to give love yourself, 'Control' was beautifully misanthropic. It felt dark, foreboding and a little thrilling.
Second album 'YU' is still fuelled by doubts but there's a brighter light at the end of the tunnel. Working with Dave Okumu on these songs and having taken part in relationship therapy appears to have broken the restraints that were keeping her from accepting love. Now she's not afraid to write pure love songs. And they're just as intoxicating as the tracks that filled 'Control'.
An early highlight comes in the form of 'Birdsong'. Bringing together Jamie Woon, Jamie Lidell, Jordan Rakei and Kwabs as her incredibly smooth backing vocal choir, it's more a lust song than a love song. Rich and lavish, Rosie sings of being completely drunk on the idea of her partner.
Meanwhile on 'Mango', her silky vocals float over bright dreamy guitars. She sounds more assertive than ever, as she flips the story of Adam & Eve to put the power (and fruit) in Eve's hands. This theme continues across tracks like 'Pharaoh' ("'Cause I have power in my arms…power in the imperfections that make me") and 'Little Bird', about taking a leap of faith and embracing the idea of love rather than shying away from it.
Some moments do verge on the edge of cringe. Jay Electronica's verse on 'The Way' has the same 'prolific US rapper dumped onto a hit UK artist's second release' vibe that RZA's did on James Blake's 'Take a Fall For Me'. Both seem to just be listing vaguely British things in a perfunctory way in an effort to conjure a scene of romance. Given how beautifully simple the rest of 'The Way' is, soulful but with a funky strut to it, Jay's verse seems completely out of step with what surrounds it. 'Pharaoh', meanwhile, rhymes "Nefertiti" with "titty". In the world of odd rhymes, it isn't a frontrunner but it's still immensely jarring given the power of the song itself.
From the perfectly formed chorus of alt-R&B stars on 'Birdsong' to that perfect moment of realisation as Rosie punctuates 'ITILY' with a hushed "shit", she does a lot to elevate 'YU' above the now-saturated world of synth-soul. The little flourishes are just as effective as the grand spectacles in bringing you in to her headspace.
Everything feels less claustrophobic than on 'Control' as synths soar, rather than constrict. Beats bounce and guitars are led by the groove. Throughout 'YU', we see a grander side of her. Love is still a mess, but Rosie Lowe is ready to face it now.