From The Magazine
Unite and conquer: Frank Carter & The Rattlesnakes
Over the last five years, Frank Carter & The Rattlesnakes have blazed a cathartic trail across the world. As they release third album 'End of Suffering', they dig deep for the sake of sparking hope.
"I need to check it on my phone!" quips Frank Carter, before rifling around in his pocket and starting to Google. It's a little over a week until his new album - and third with brothers-in-arms The Rattlesnakes - hits shelves and, while he'll freely admit that nerves are starting to seep in ahead of its release, his attention has been temporarily diverted by a mention of Reading & Leeds.
What emerges from his nimble searching is the August weekender's ever-recognisable poster, in all its neon yellow glory. But instead of gleefully looking up this year's bill, it's that from 2000 - his first time visiting the festival as a punter - that Frank's after.
"There's Slipknot," he says, pointing to the Iowa titans, three acts from the top on the Main Stage - the same slot The Rattlesnakes themselves will occupy this year. "[They played] after Eminem, who was after Rage Against The Machine, who were after Blink-182." "We're playing higher than Blink, Rage Against The Machine and Eminem!" confirms his bandmate, guitarist Dean Richardson, who's sat by his side through the whole giddy ritual. "That [weekend] changed my life," Frank adds, grinning, "and now here I am in the same realm as them."
It's safe to say that Frank Carter has never really done things by halves. Having made his name as the original frontman of blistering hardcore punks Gallows well over a decade ago, his departure from the band in 2011 could've seen him slip into obscurity. What most people probably wouldn't have imagined, though, is that not only would he go on to strike gold a second time - after his brief foray as one half of duo Pure Love ended in 2014, he returned with his latest project the following year - he'd somehow manage to eclipse the legend of his first band altogether.
In the four short years since their emergence, Frank Carter & The Rattlesnakes have seamlessly built an army of fans, the frontman becoming almost more recognised for his current uniform of floral Gucci suits than his iconic tattoos. And while, much like he did as a teenager, Frank still wears his heart on his sleeve - and spends most shows diving straight into the crowd - this time around, things feel much clearer and more direct. Three records in, the masses are really beginning to listen.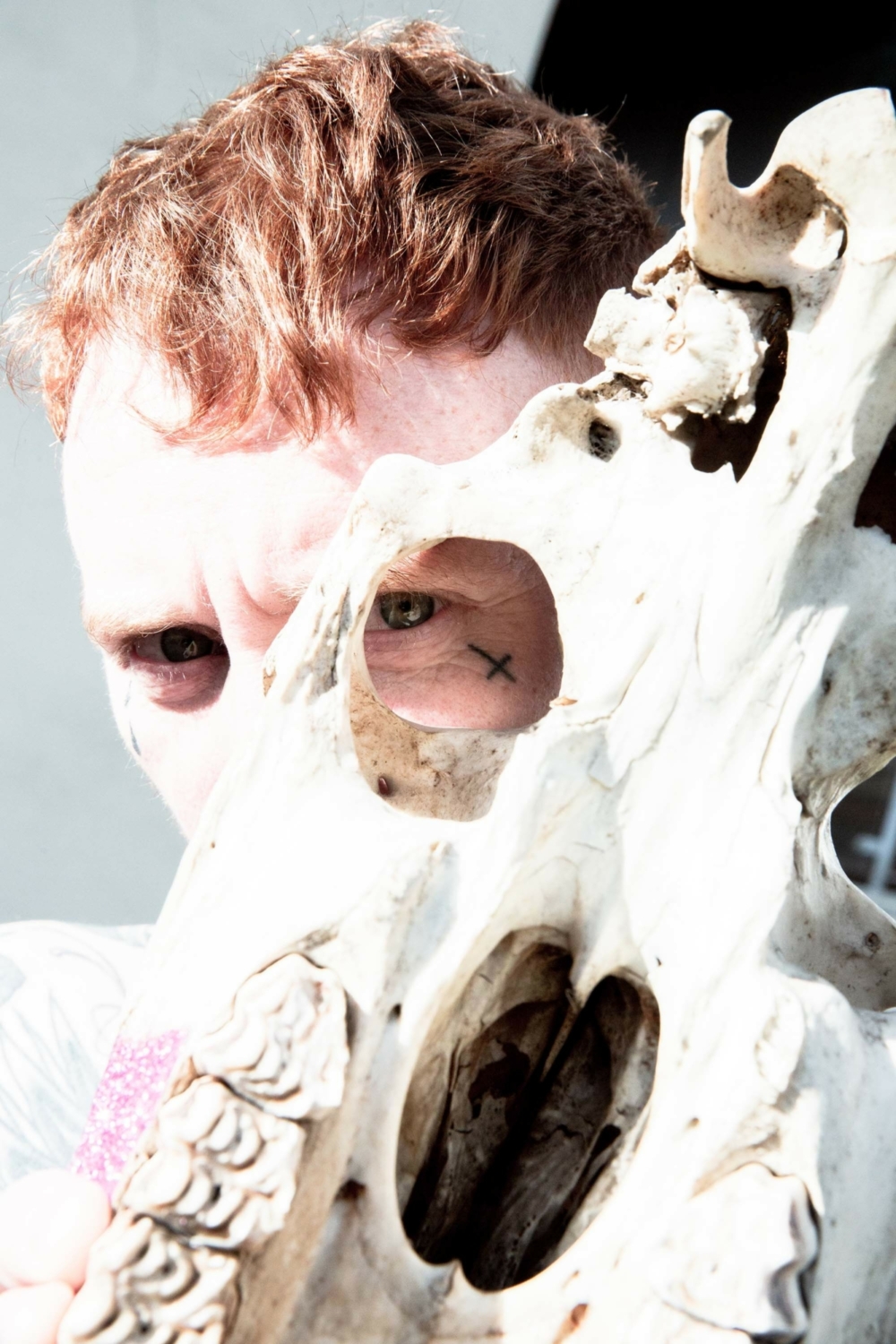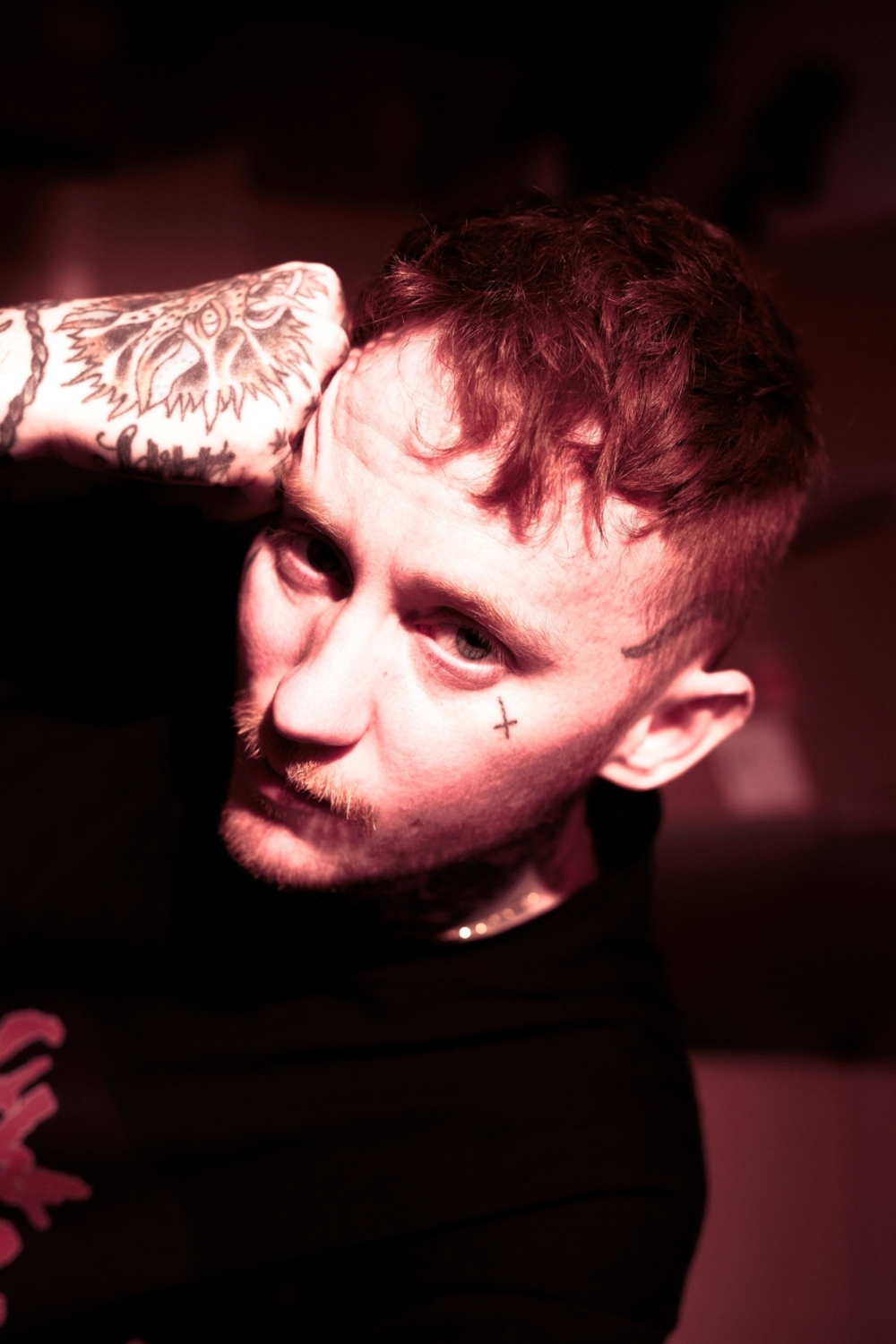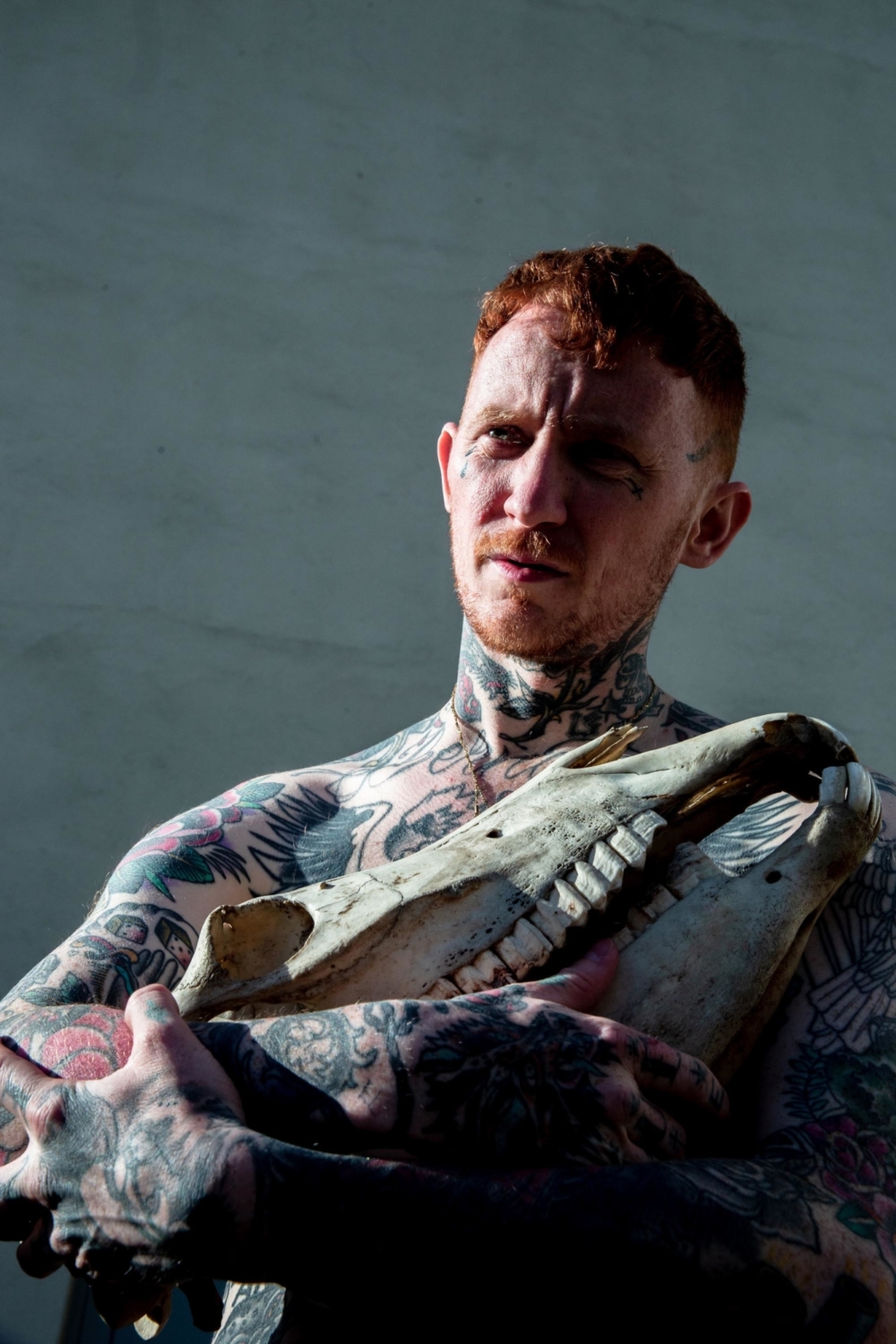 "I absolutely had to face and write about the war in myself."
— Frank Carter
"The first album ['Blossom'] was about trying to compartmentalise grief and loss," he begins, recapping the emotions that have fuelled the band's discography so far. While their opening statement played their cards much closer to their chests - channelling the heavier tendencies of the band's previous projects - its follow-up would see them begin to become more ambitious. "The second album ['Modern Ruin'] was about the things that happen after that; the way you experience life when you go through traumatic events. This third album is about…" he trails off. "Always in the past, I've talked about war with other people; my wars with other people; other people with wars amongst themselves; actual real-life fucking war. With album three, I absolutely had to face and write about the war in myself that's been going on for 30 fucking years. If I didn't, there's a high chance that I would never write another album again: it was literally do or fucking die, I didn't have a choice."
With anyone else, it'd be easy to call their bluff, but one listen to 'End of Suffering' proves the singer's not in the mood for messing about. From the creeping parable of opener 'Why A Butterfly Can't Love A Spider', to 'Crowbar''s violent call-to-arms, the Pixies-esque existential crisis of 'Anxiety' or the raw, to-the-bone 'Angel Wings', it's an album that very much documents Frank's own dark journey.
"When we sat down to start putting this together, lyrically I had gone really in on myself in a way that I never had before. I always try to keep things current, but the stuff that I've written about on 'End of Suffering' is current as fuck. Some of it was written in the studio and a lot of the lines were written about things that were happening weeks, days before," he explains. The marked difference going into this latest record also came with the music Dean was bringing to the table. "I had my lyrics and Dean had his music and the minute he played it to me, I was just like, 'Fuck, there's space that I've never had'," Frank continues. "I had gone more internal and dug as deep as I could to try and drag it out, and Dean was almost doing the opposite, thinking vast and trying to build the biggest world for me to exist in, because he knew the problems that I was dragging up were gonna suffocate me otherwise. Between us together, we were able to be exactly what each other needed.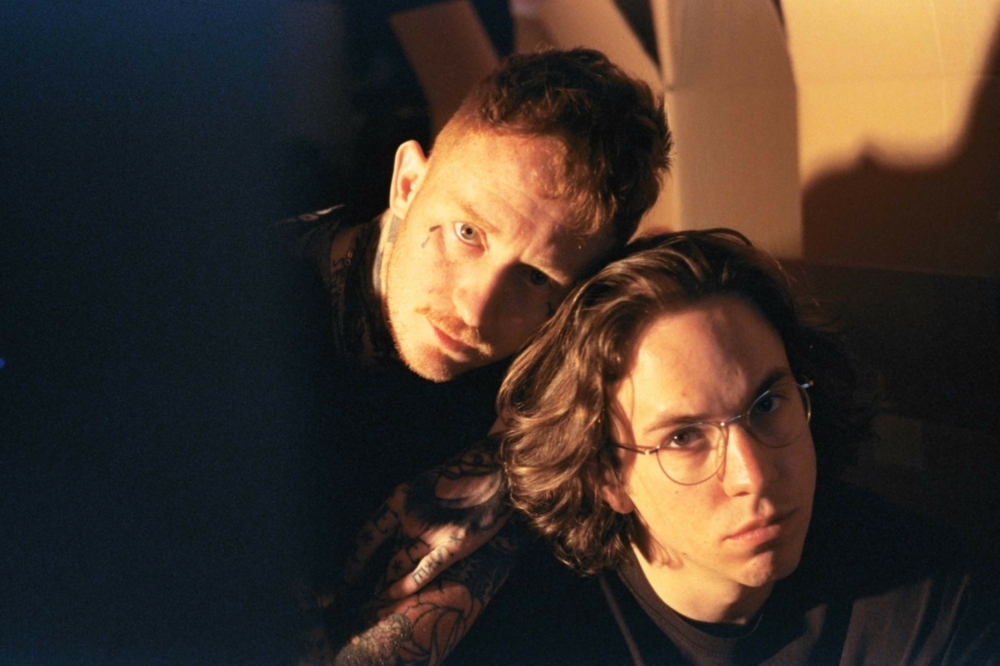 "Life goes on - with or without you - and that's what we're trying to remind people.
— Frank Carter
"'End of Suffering' is about one thing: the pain and turmoil that I've gone through," he says, plainly, "and my quest to find wholeness, to try and [amalgamate] all the different sides of myself that I know I am, and I have, that you can't always celebrate. But they exist and to repress them is an absolute false economy."
That's what makes 'End of Suffering' such a tale of two halves. An album stacked with claustrophobic internal tribulations and personal admissions, it's undoubtedly the boldest, most outward-facing musically that The Rattlesnakes have been so far. And while, on first glance, its title may sound like more of a warning clarion call, its message is actually one of hope.
"The whole point of it is that life goes on, life moves on," the frontman explains of the record's concluding sentiment. "That's why 'Angel Wings' is in the middle of the record. If we were to put that right at the end of the record, that would be a fucking dangerous thing to do; after hearing the record in its entirety, and then to have it finish on that… The whole point of that song is that it's about the bleakest moment of my life to date, but I'm still here." Much like the track itself, the moment passes, and life continues to play out. "Life goes on, with or without you, and that's what we're trying to remind people."
It's this sense of hope which has permeated The Rattlesnakes so far and continues to convert even more followers to their cause. Having become renowned for their cathartic live shows, the record's announcement was ample excuse for them to hit the road once more and, in doing so, gave them a glimpse into just how far they'd come.
"I think it was just what we needed to realise what we were made of," confirms Dean. "It's one thing playing songs to people who spend six months learning all the words, but we played five tracks that no one had heard every night - I don't even know if we've ever really played unknown songs before so it was a proper test. By the end of the tour, legitimately some of them were going down better than songs that had been released for five years." "It was a bit like, what the fuck is going on here?!" adds Frank, jokingly perplexed but pleased.
And now, on the precipice of the release of 'End of Suffering', they're headed straight towards the dot on the horizon of that looming Reading & Leeds slot, about to firmly enter into the realms of their heroes. Logo on the poster, and all. "We've played every year we've been a band," explains Dean, cataloguing the last four years in his mind, "so it's become the easiest way to see how crazy things are getting for us." "I think about it at least once a day," concludes Frank, with that trademark glint in his eye that can only mean chaos is about to ensue. "I'm so excited."
'End of Suffering' is out now via International Death Cult.