Big Indie Big Nights
Alex Bayly brings warm, inviting textures to Big Indie Big Nights
Tonight's performance at Two Tribes Brewery seems beautifully apt.
Every month, DIY and Big Indie Records bring our Big Indie Big Nights series to the Two Tribes Brewery in Tileyard Studios. A genre-bending series, the last year has taken us from the conceptual art-pop of Childcare to the balls-out pop of FOURS. As summer starts to peak its head above the surface, tonight's performance seems beautifully apt.
Alex Bayly is a folk-leaning singer-songwriter from London, and his warm, inviting textures sit perfectly tonight. All set around Alex and his chunky strums of acoustic guitar, the songs are fleshed out carefully and subtly via bright licks of guitar and harmonised backing vocals. A number of tracks also threaten to become anthems, with huge choruses bursting out of nowhere, showing that Alex Bayly is far from just a soft folk singer.
The set highlight comes in the form of 'I'll Never Leave You'. The recent single, released in conjunction with tonight's show, is a soulful take on folk canon, with swooning backing vocals backing up the heartfelt tale. Sitting well in the lane of radio-friendly singer-songwriters of the past few years, it's his most concrete hit yet. As summer eeks its way in, Alex Bayly could prove himself a real treasure for 2019.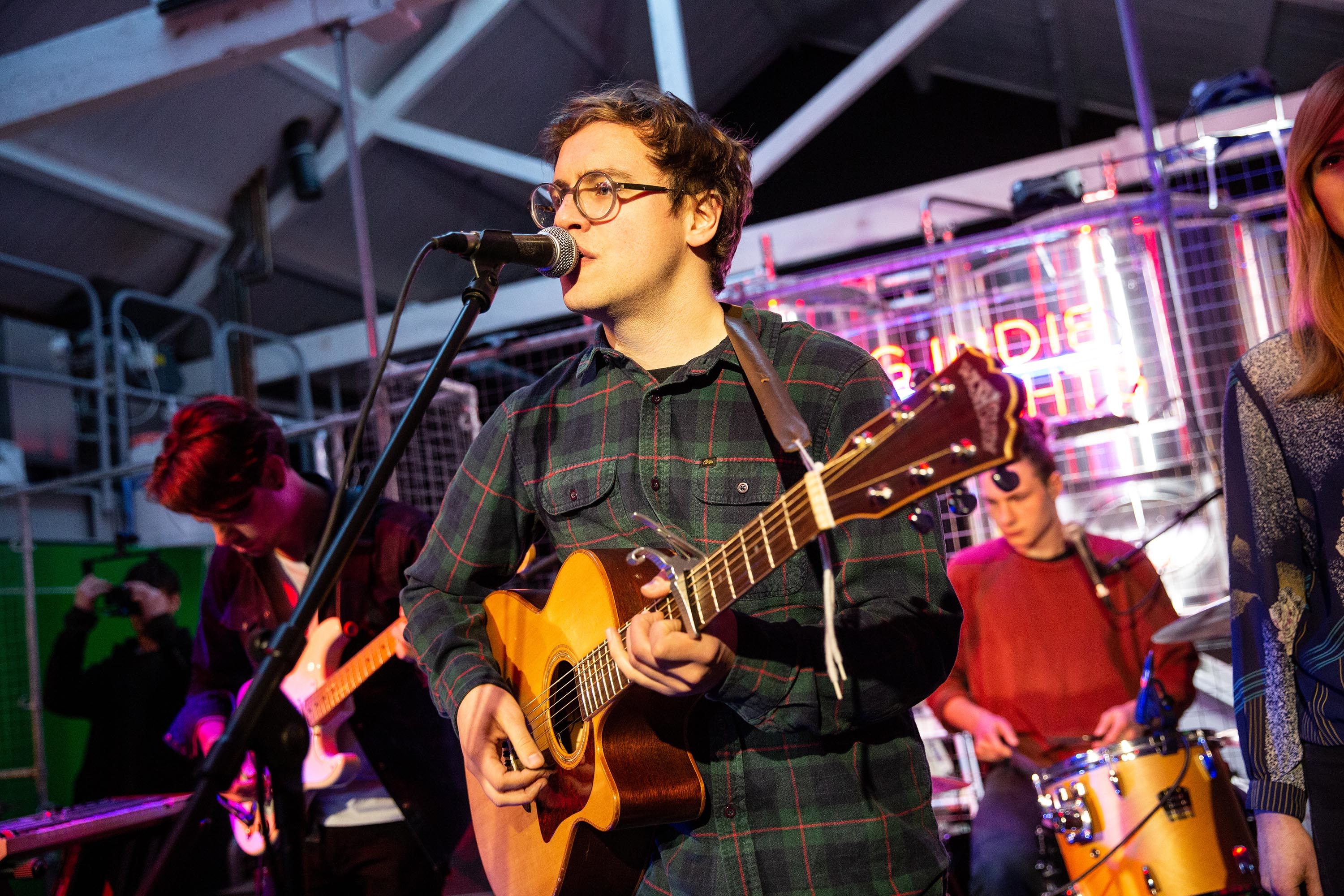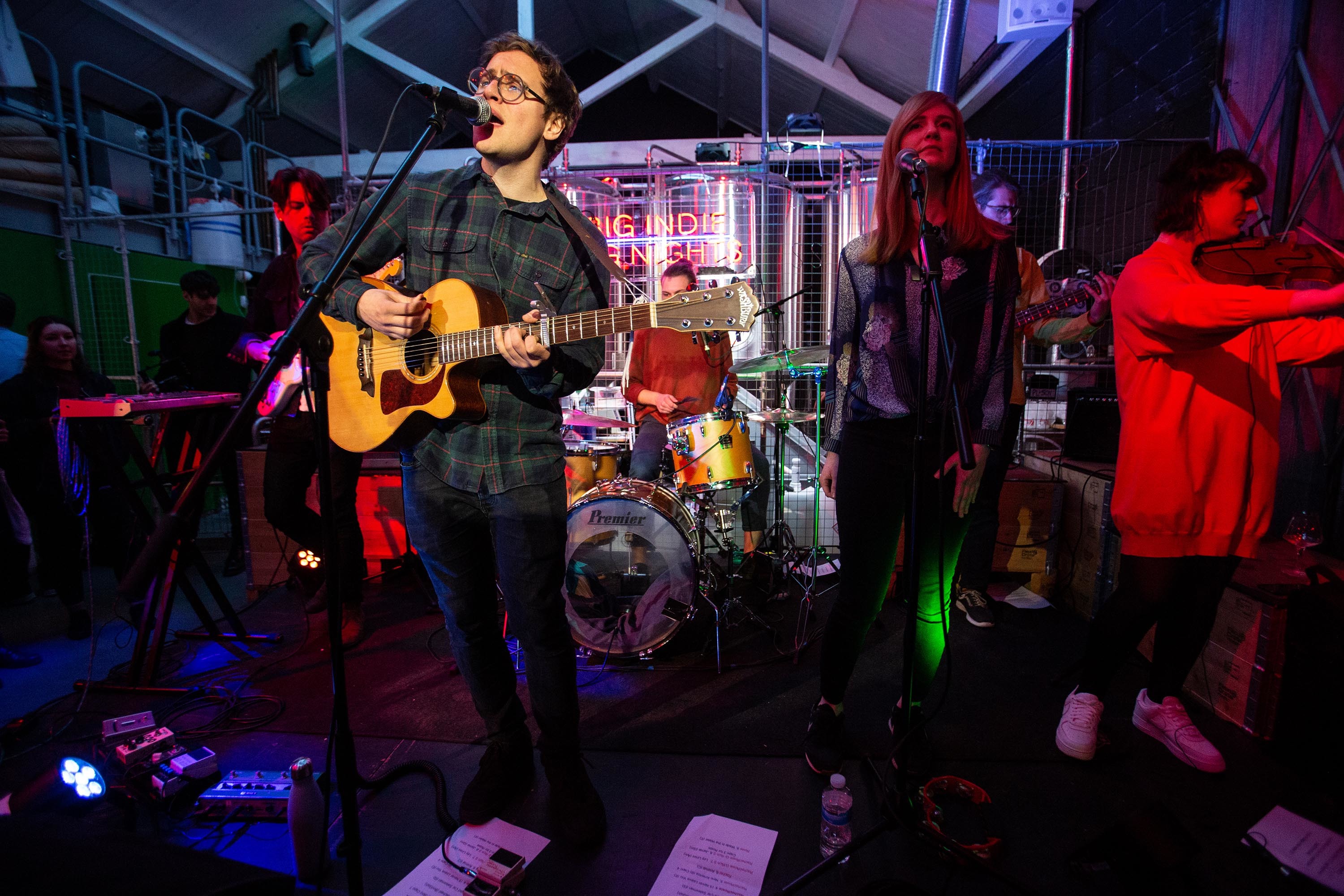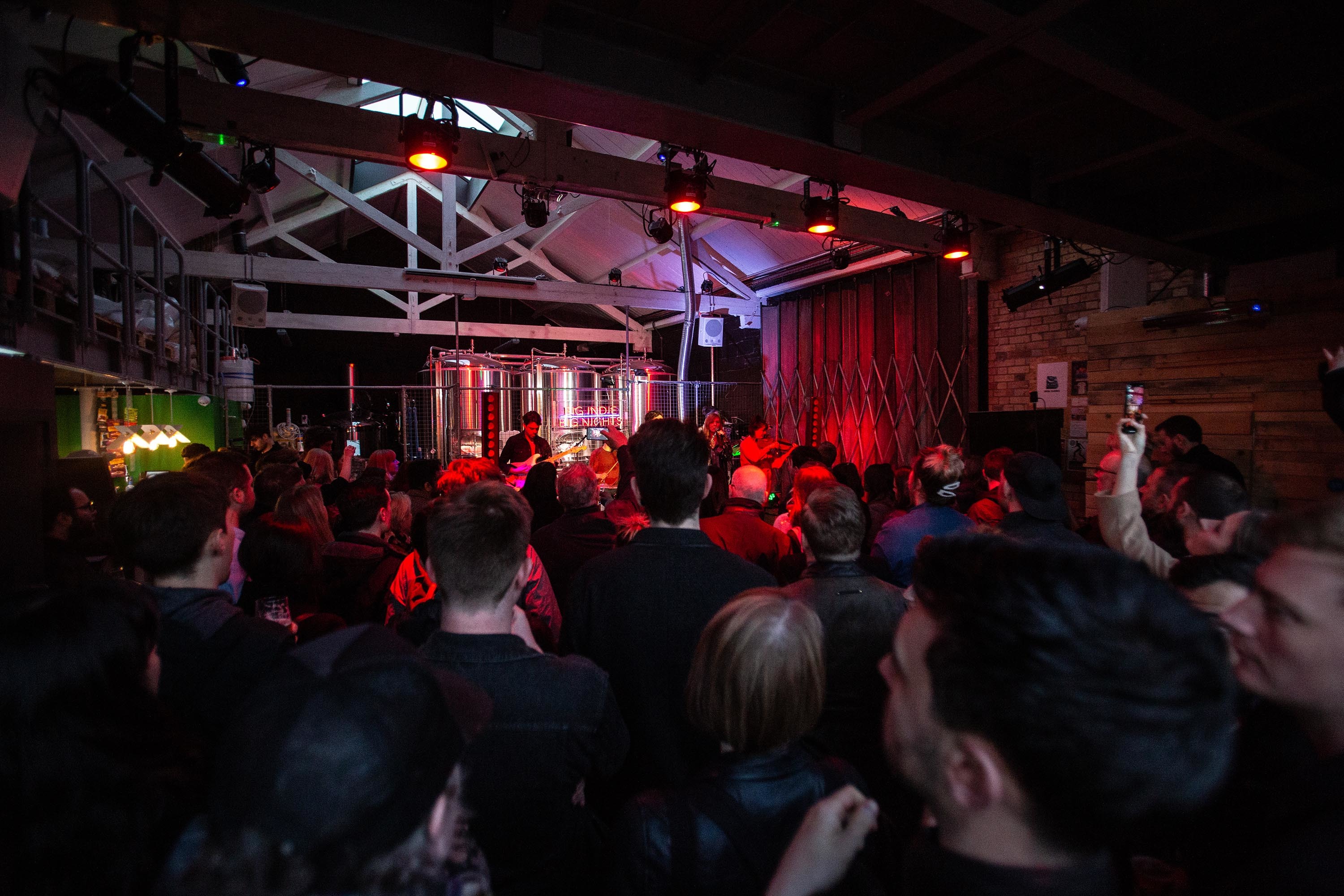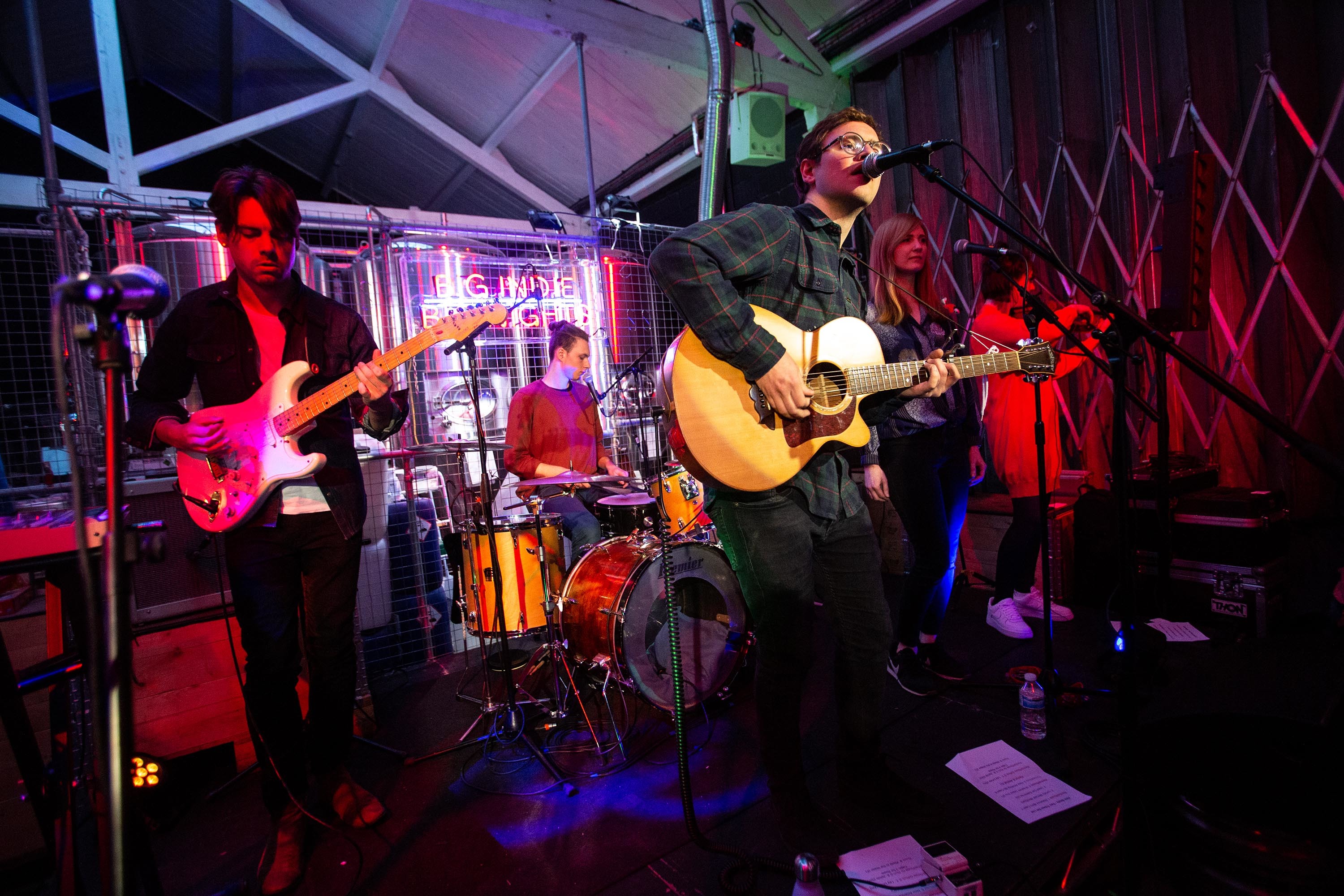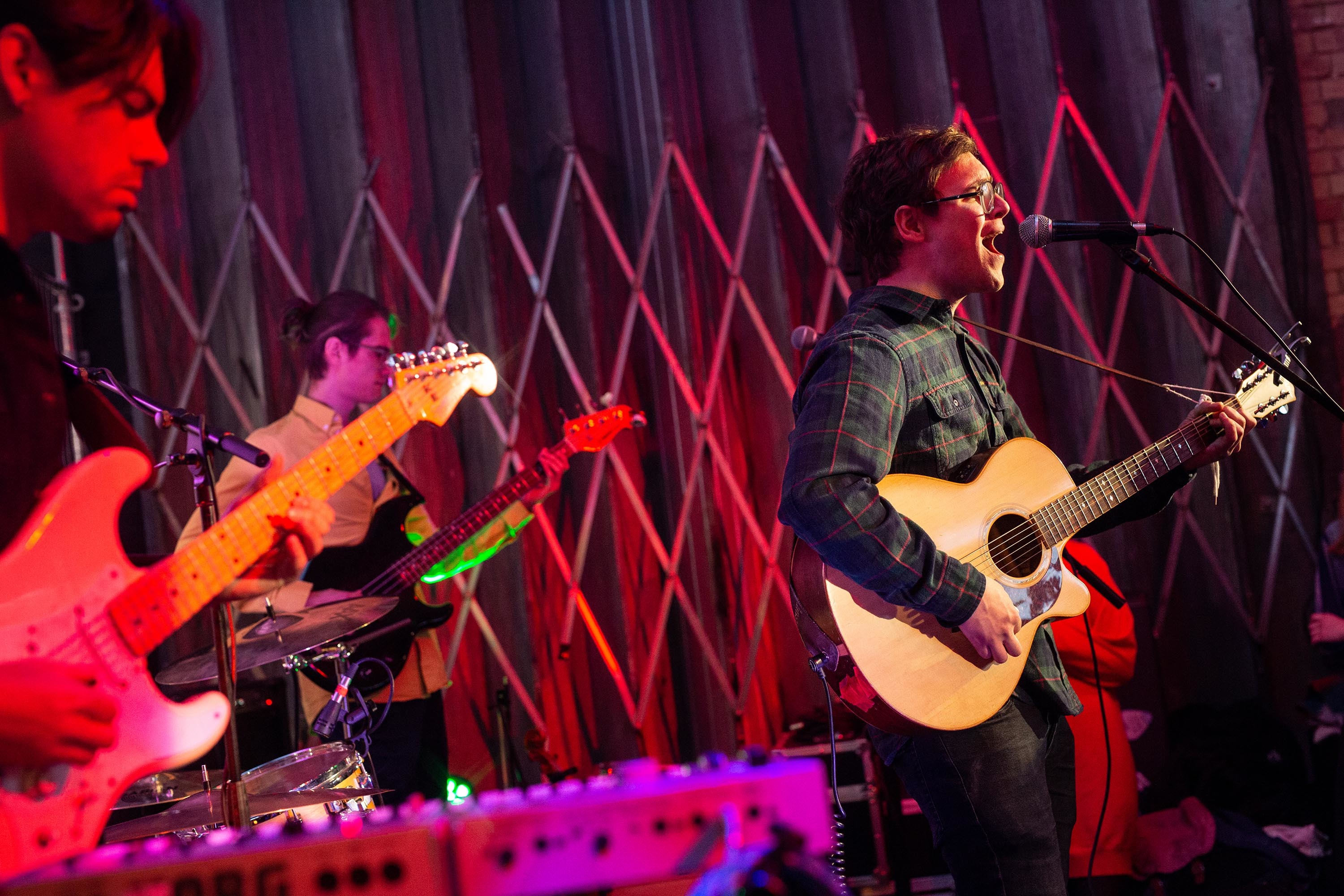 More like this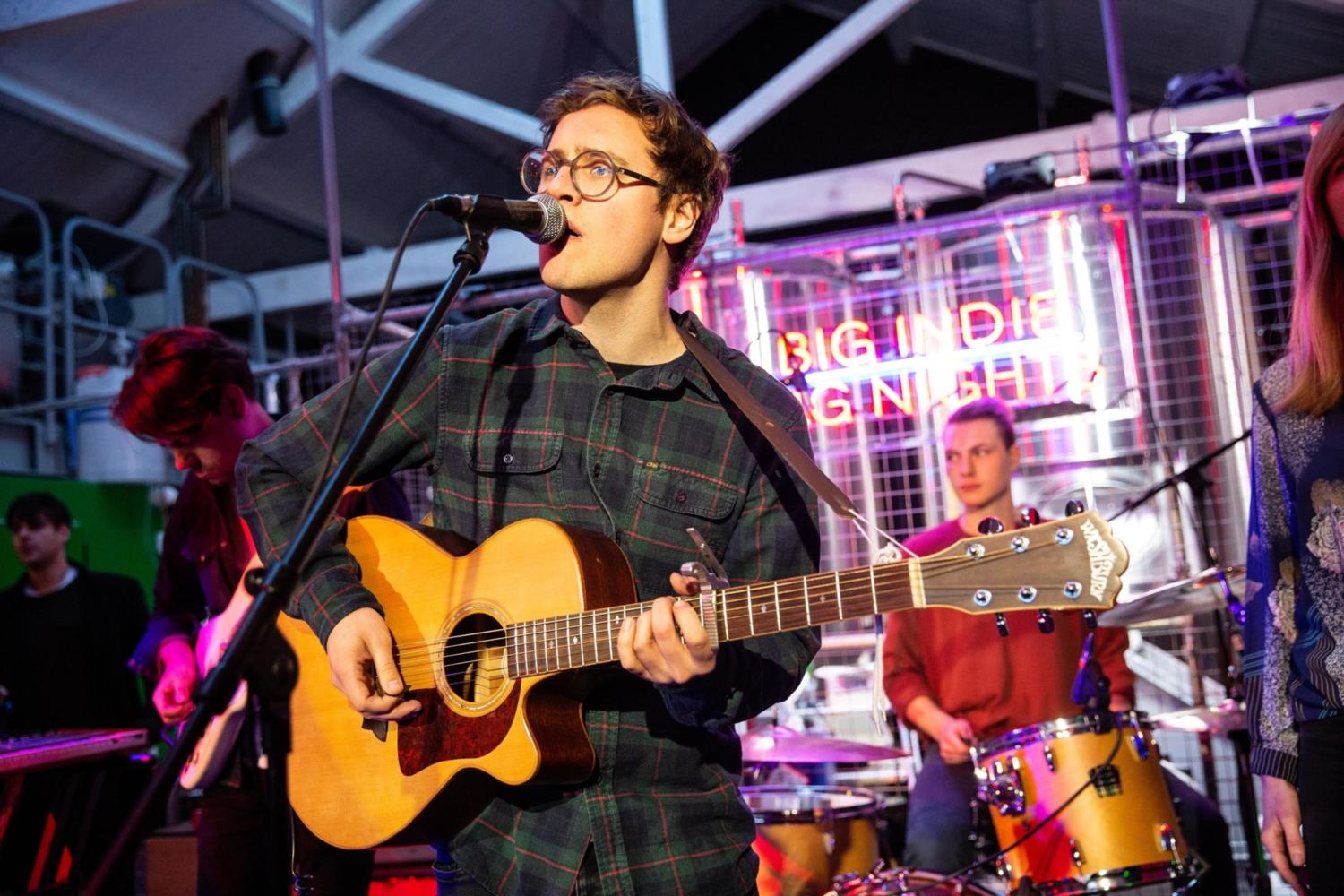 He performed his new track at Two Tribes Brewery last month.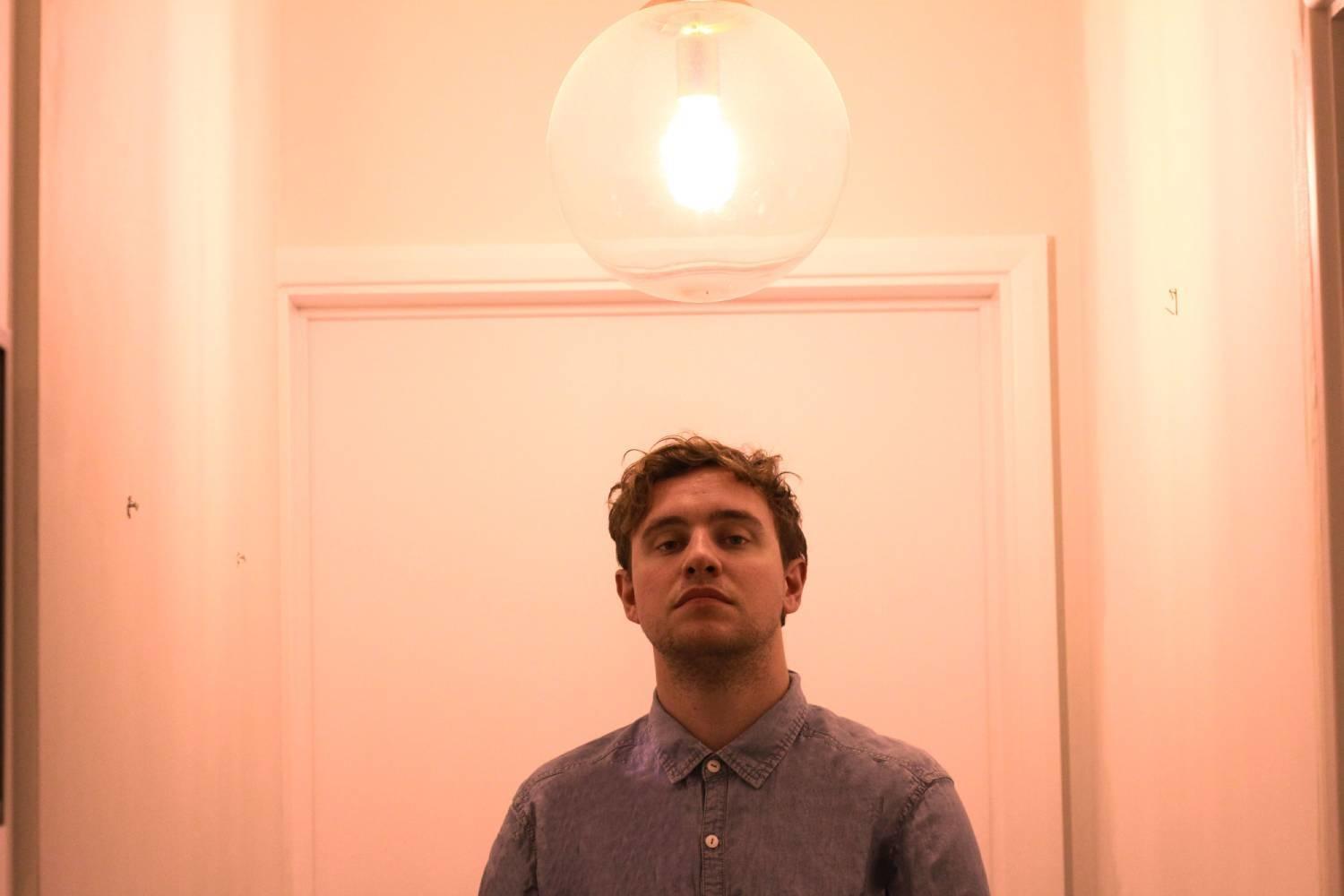 He's set to play next week's Big Indie Big Nights event at Tileyard Brewery.